beating Wo Long: Fallen Dynasty's Zhang Liang boss, also known as the General of Man, can be quite a challenge for new players. The game's first boss is quite the heavy hitter and, in addition to that, he has two distinct phases that may seem overwhelming for those who are getting into a soulslike game for the first time. Developer Team Ninja had already set a high bar of difficulty with the Nioh franchise, but the new title's opening boss fight is a great way to set the tone of oppression for the rest of the series. Wo Long: Fallen Dynasty,
Wo Long: Fallen Dynasty is different from Nioh in the sense that the whole gameplay is less customizable. It also relies a lot more on parrying and breaking the opponent's Spirit Gauge to land critical hits rather than constantly dealing damage. This makes it very similar to FromSoftware's Sekiro: Shadows Die Twice and the posture gauge available in fights. It is the mastery of the combat system in Team Ninja's new title that will allow players to beat Wo Long: Fallen Dynasty's Zhang Liang boss and proceed into the rest of the game. Funnily enough, the rest of the bosses may even feel easier to beat than the initial one.
Related: Stranger Of Paradise: FFO – Trials Of The Dragon King Review – Repetitive
Beating Zhang Liang in Wo Long: Fallen Dynasty Requires Patience
The first course of action when playing any soulslike or bloodbornelike game is not to give up. The Zhang Liang boss fight Wo Long: Fallen Dynasty is a tough one and defeat is likely to occur. In fact, this will likely happen multiple times, especially when players realize they didn't actually defeat him, but only got to Phase 2 of the fight.
The enemies before Zhang Liang are quite easy to defeat. Even the Chang Gui tiger optional mini-boss doesn't pose much of a threat.
The Zhang Liang boss encounter Wo Long: Fallen Dynasty is the ideal place to train player reflexes and the ability to parry attacks, be they normal strikes or critical hits. Wo Long: Fallen Dynasty's combat is fun due to the management of the Spirit Gauge and the deflection of enemy attacks, and this should be the main strategy used against the boss. With practice, players will come to the realization that they should be attacking rather than allowing the opponent to attack them.
Wo Long: Fallen Dynasty's Zhang Liang Stimulates Offensive Action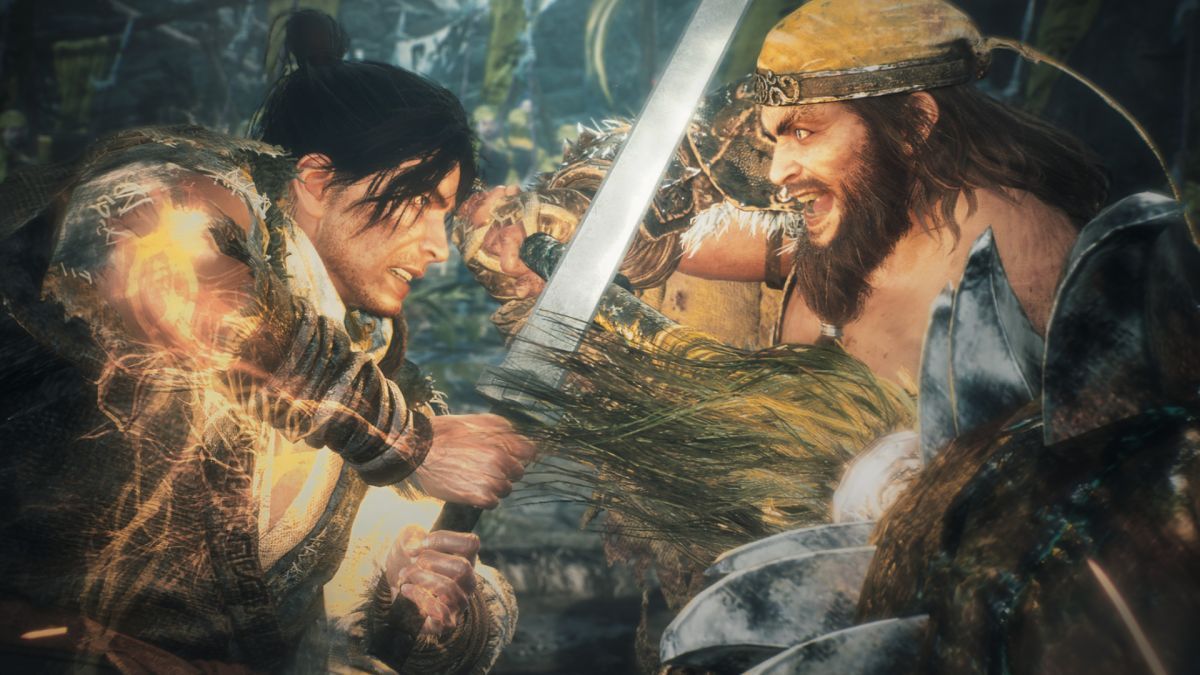 Players should be more offensive and not too defensive. Wo Long: Fallen Dynasty's Zhang Liang hits hard and should not be allowed to attack, so attacking him first and making him stagger should be happening constantly. Strike him with light attacks to build up positive Spirit and then use that to land heavy attacks for more damage. much like Sekiro: Shadows Die TwiceIn combat's parrying should not be the core of the gameplay, but the defensive alternative in between offensive strikes.
Zhang Liang will try using critical hits against the player, and these should be deflected. They are represented by a red glow and the window for blocking seems to be shorter than in regular attacks. Additionally, the deflecting button should be pressed exactly when the hit is about to land, rather than as soon as the red glow happens. This may take a few tries to adjust to, and Zhang Liang has multiple types of critical hits, so they all work out differently and require the player's utmost attention. After deflecting the move, players should follow up and continue the sequence of attacks against the boss.
Related: Why Elden Ring & Other FromSoft Games Always Have A Maiden
Wo Long: Fallen Dynasty – Zhang Liang's Strength In Phase 2 Comes From Intimidation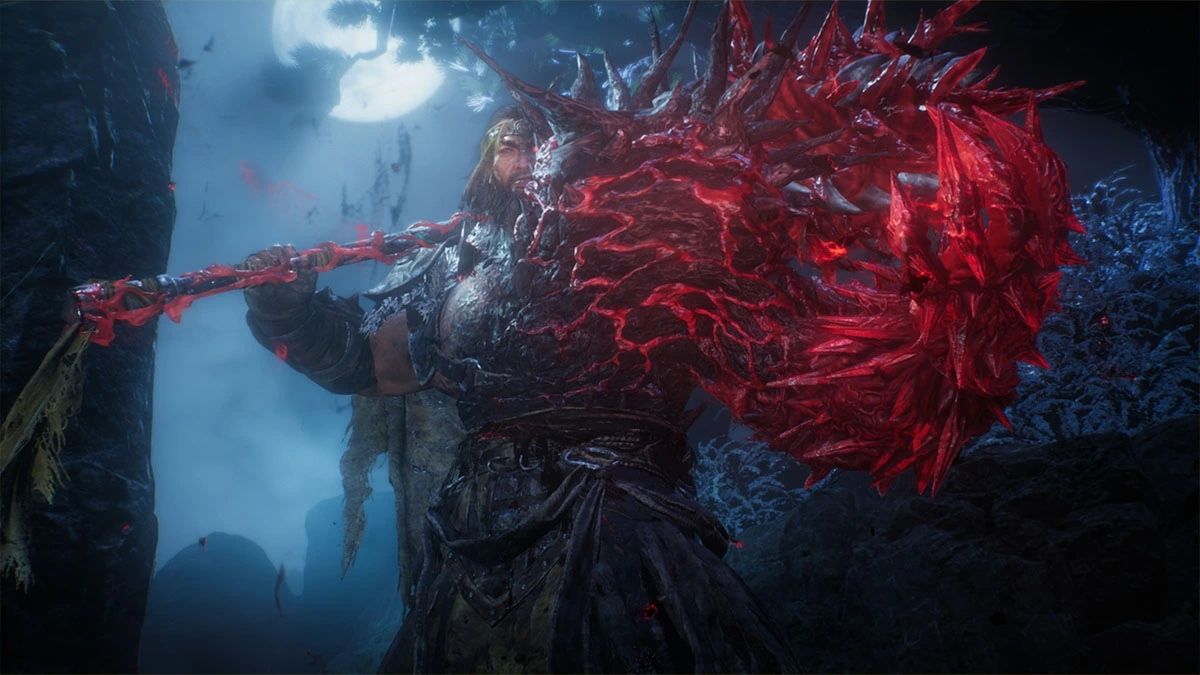 This March 2023 video game release surprises as its first boss has a second phase. Once players deplete Zhang Liang's health bar in Wo Long: Fallen Dynastythey will watch a short cutscene and start Phase 2. The boss, now transformed into an unholy creature of sorts, will use a different skillset and be able to attack the player from afar. The same strategy applied to the first half of the fight should be used in the second part. Despite Zhang Liang's new and intimidating look, he is susceptible to damage and will be open to critical hits after his Spirit Gauge hits certain thresholds.
The only thing players need to be aware of is that the second phase of Wo Long: Fallen Dynasty's Zhang Liang boss fight staggers a lot less and hits much harder and more often. The healing item Dragon Cure Pots, introduced in Wo Long: Fallen Dynasty's story, would likely be completely empty if the first half of the fight was demanding. Because of this, players should be more thoughtful of their combos and allow themselves to ease off a bit in order to deflect attacks to avoid unnecessary damage.
The good side is that this fight will be cut short and depleting the entirety of his health bar is not necessary. Once players bring Zhang Liang's health bar to about half, they will be given access to a new power in Wo Long: Fallen Dynasty, This ability is the summoning of a Divine Beast. Once the blindfolded NPC tells players to unleash that power, players need only input the command (which varies according to the platform of preference) and a cutscene will start playing, showing one of Wo Long: Fallen Dynasty's Chinese mythological staples, and ending the boss fight entirely.
In general, the main strategy used to defeat Wo Long: Fallen Dynasty's Zhang Liang is being able to deplete his Spirit Gauge by being sufficiently aggressive while also deflecting his attacks. The fight may require a few tries before completing, especially to get used to the deflecting windows and the delay on his critical strike's telegraphing.
In case players are still struggling with the boss fight, they can watch fxtralife's boss fight guide, which is a great visual walkthrough of the encounter and Zhang Liang's moves.
It is worth pointing out that the Morale system plays an important part in the game, so having a Morale level that is inferior to the opponent's will make players put out less damage. This also applies to the Wo Long: Fallen Dynasty Zhang liang boss fight. While the Nioh franchise's gameplay had stances, Wo Long Took it away completely and added this new system that players need to get used to. To level up Morale, players should beat opponents spread throughout the map. Nevertheless, as tested and proved by Screen Rantit is possible to defeat Zhang Liang in Wo Long: Fallen Dynasty being many Morale levels below the boss.
More: The Best FromSoft Game Isn't Elden Ring
Source: Fextralife/YouTube
Wo Long: Fallen Dynasty

Platform:

PlayStation 4, PlayStation 5, Xbox One, Xbox Series X/S, Microsoft Windows, Steam

Released:

2023-03-03

Developer:

Team Ninja

Publisher:

Koei Tecmo

Genre:

Action RPG, Hack and Slash, Soulslike

Multiplayer:

Online Co-Op

Engine:

Proprietary Team Ninja Engine

ESRB:

m

Summary:

Wo Long: Fallen Dynasty is a new action-soulslike game from Team Ninja, the developers of Ninja Gaiden and Nioh. Set during the Later Han Dynasty of the Three Kingdoms, players will create their own military soldier battling within a great war, trying to survive and repel the Yellow Turban rebellion. Inspired by ancient Chinese mythology and history, players will learn to master various weapons and magic spells as they face legendary soldiers and powerful and monstrous beasts on their quest. To even out the difficulty, players can choose to face foes at their level for a more careful path or face greater foes for even greater rewards.

Mode:

Single-player, Multiplayer