Each season of The White Lotus teases a bloody end for someone and season 1 saw the growing animosity between Shane (Jake Lacy) and Armond (Murray Bartlett) come to a head, leading to Armond's murder. Following a season of escalating conflict between the two, the fact one ended up with a knife in the chest was perhaps surprising. That it was the under-appreciated Armond who died alone in a bathtub while the self-entitled Shane avoided incarceration was the larger tragedy that fit perfectly into The White Lotus' satire.
From the moment Shane and his new wife Rachel (Alexandra Daddario) arrived at the White Lotus for their honeymoon, he blamed hotel manager Armond for every disappointment he encountered. From wanting a room with a better view to not being informed there was a thief in the hotel, Shane made it his mission to get Armond fired for all these perceived slights. Armond, for his part, grew more hostile towards Shane's demands and sought to ruin his vacation. After being fired, a drug-fuelled Armond snuck into Shane and Rachel's room and defecated, he was caught by a surprised Shane who hastily stabbed him. Armond's death in The White Lotus is shocking but the aftermath made it worse.
RELATED: The White Lotus Season 2 Ending Explained (In Detail)
Shane Accidentally Killed Armond In Self Defense
Though Shane is The White Lotus'Worst character, he is not a murderer and Armond's death was clearly an accident. When Shane realized who he had stabbed, he even apologized to Armond then raced to call for help. Shane and Armond may have despised each other but murder was never either's endgame. Armond is just as shocked he's been stabbed as Shane is he stabbed him.
The fact Shane legitimately thought he was protecting himself would have saved him from prosecution. Shane had given Armond the opportunity to come out, but Armond was too scared and had no idea that Shane was armed with a knife. In a series with many flawed characters staying at The White Lotus, it was actually one of Shane's many complaints to the hotel that resulted in Armond's death: he was upset he hadn't been informed there was a violent robber on the premises. Had he been informed the culprit had been apprehended earlier, Armond might've lived through the ordeal.
With the ending of season 1 concluding the way it opened—with Shane watching a coffin loaded into the belly of the plane he was departing on—the identity of who was in that wooden box was finally revealed. Fortunately for Shane, he got to return home with his new bride. Unfortunately for Armond, he returned home in a much less happy way. It was a controversial ending for The White Lotus season 1 with the most despicable character getting everything, but it fits with the show's theme of people of privilege ignoring the world around them.
How The White Lotus Shane Actor Jake Lacy Reacted To Armond's "Murder"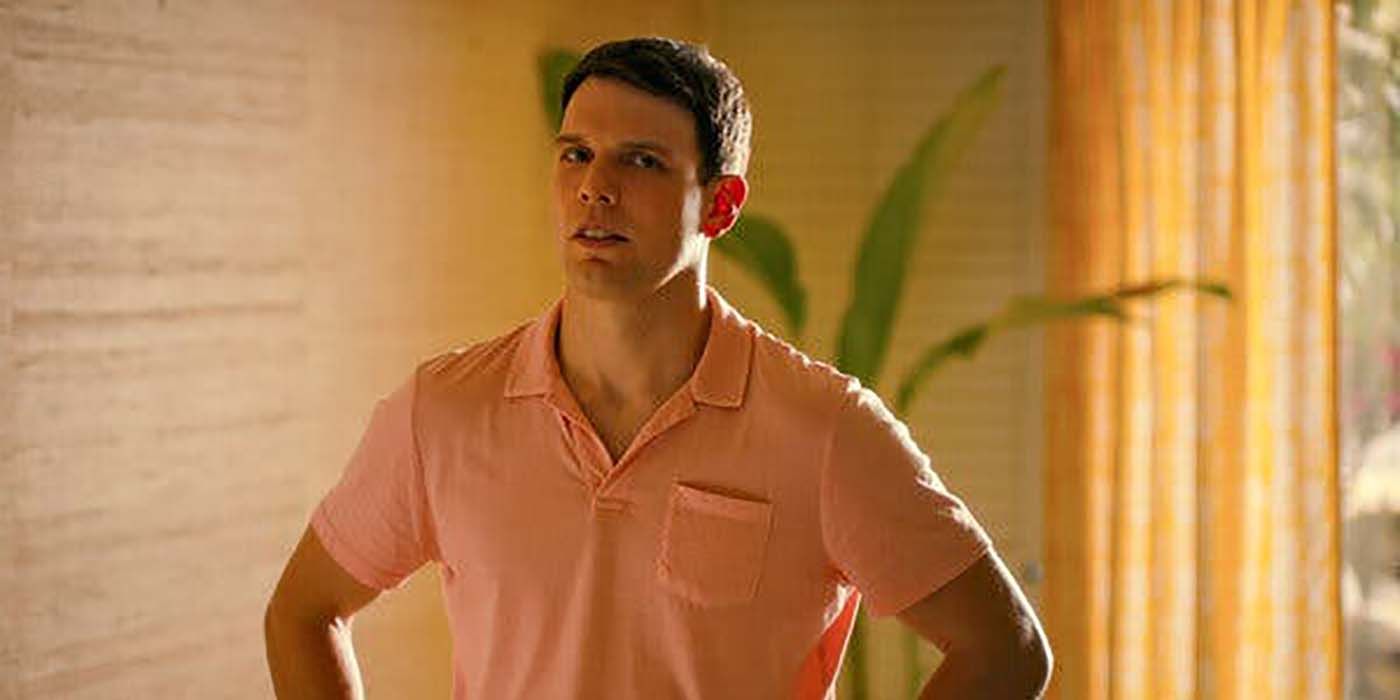 Armond's death in The White Lotus might have been one of the more shocking moments for fans to watch, but The White Lotus Shane actor Jake Lacy suggests it did nothing to change the character for the better. In an interview (via: The AV Club), Lacy suggests that as in the aftermath of killing Armond, Shane will be worse than ever. Just as Shane was at his lowest point after seemingly losing Rachel, finding Armond defecting on his clothes and getting Rachel back validated his feelings that he was right all along.
RELATED: The White Lotus' Unusual Casting Offer Is Perfect For Season 3
Seeing such a person win is not easy or very satisfying for an audience, but it feels appropriate. Armond had to die in The White Lotus with his downfall being caused by the demanding and careless people he was serving in paradise. The fact that the man who actually plunged a knife into his belly ended up with a better life as a result is that darkly comedic commentary on these types of people. The White Lotus season 2 did see happier endings for more likable characters, like Mia and Lucia, so perhaps Shane can return for The White Lotus season 3 for some comeuppance.
NEXT: Everything We Know About The White Lotus Season 3