The grand theft auto Games have given players many stories, but that hasn't stopped some things from remaining unexplained. While GTA's stories are better at being dynamic and over-the-top than deep, they still have an odd tendency to leave loose ends lying around. While some cases are simple background details, there are a few instances where it feels like there's missing context.
In grand theft auto games, the story's main purpose is to give the protagonists a reason to go to the next mission, and sometimes there are plotlines that only last for the length of a single mission. This is a format that usually works because all a game like this really needs is a framework that lets the player dive into the most satisfying missions. GTA have to offer. However, when the story does leave something hanging, it tends to be noticeable.
Related: GTA 6 Will Never Make Up For Bully 2's Cancellation
10
Who Was The Ballas' Leader In GTA: San Andreas?
In grand theft autoSan Andreas, the Ballas are the biggest enemy faction that the player faces during the game. While they have connections to the two main villains, those being crooked cop Tenpenny and turncoat Big Smoke, the leader of the Ballas themselves is never revealed. True, Tenpenny and Smoke manage to manipulate them easily, but the fact that they don't have a revealed leader is strange.
In Grand Theft Auto Onlinethe Ballas have a revealed leader named P, but he looks far too young to have been active at the time of san andreas, Since the Grove Street Families have been feuding with the Ballas for so long, it seems like a plot hole that they don't know who their biggest enemy's leader is. The original Ballas leader is probably a GTA The character CJ would have loved to kill, but his identity was never even revealed.
9
Why Did Michael And Trevor Work With Brad In GTA 5?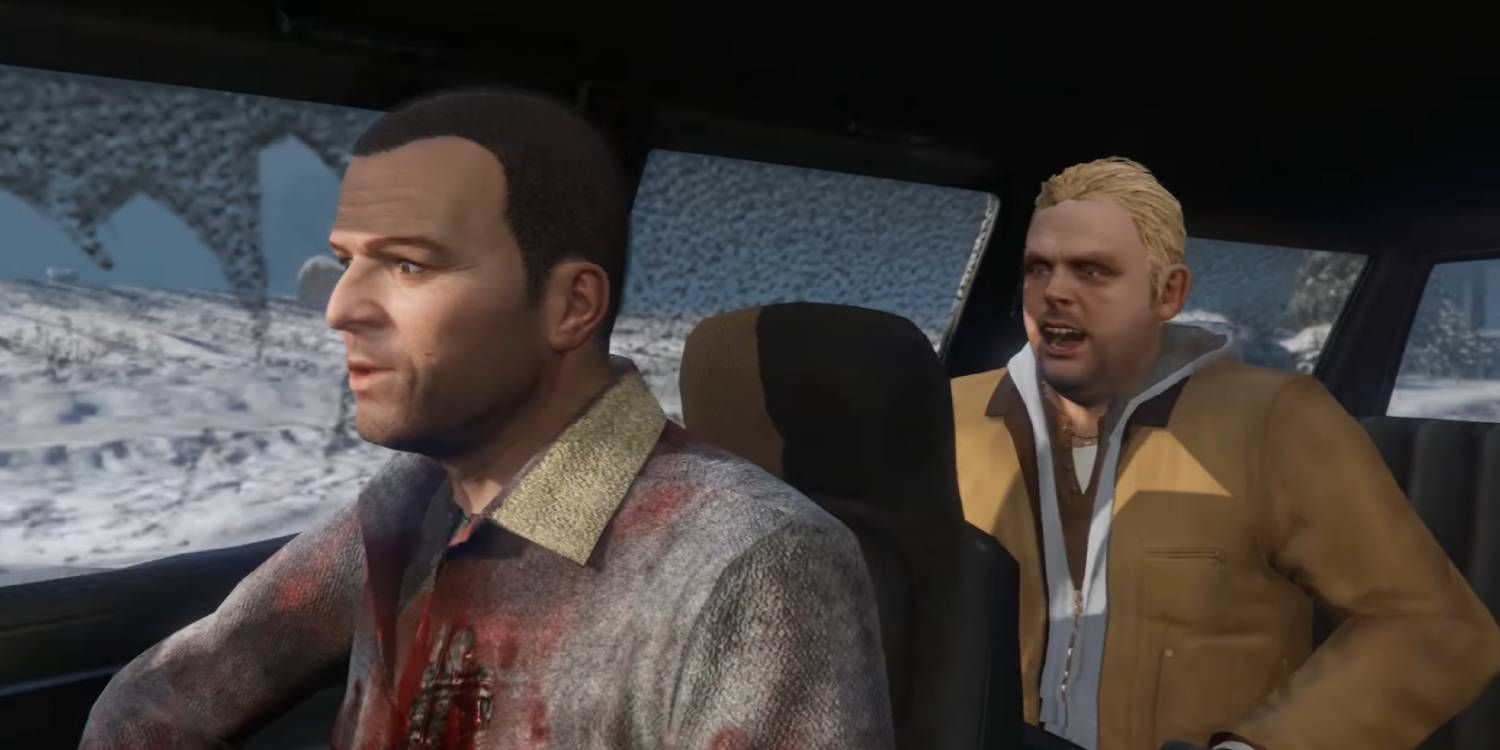 Grand Theft Auto 5 opens with a look back at Michael and Trevor's past as bank robbers, while also revealing the presence of another accomplice. Brad was a part of Michael and Trevor's heist crew, but he didn't survive the introduction's heist. In fact, he didn't seem to be of much use at all, being unnecessarily unpleasant and impatient. Even in the modern day, Lester, Michael, and eventually Trevor have nothing good to say about him.
Brad makes no sense as an associate of the other protagonists. Michael is serious and professional about his crimes, and Trevor is unpredictable and prone to violence when angered. A bumbling, incompetent jerk like Brad doesn't seem like someone who would be able to forge an alliance with either man that would last longer than a few minutes. Whatever the case, Brad was clearly not on the level of Grand Theft Auto 5′s three protagonists.
Related: GTA 6 Could Redeem Grand Theft Auto 5's Most Boring Vehicles
8
What Happened Between The Cuban And Haitian Gangs In Vice City?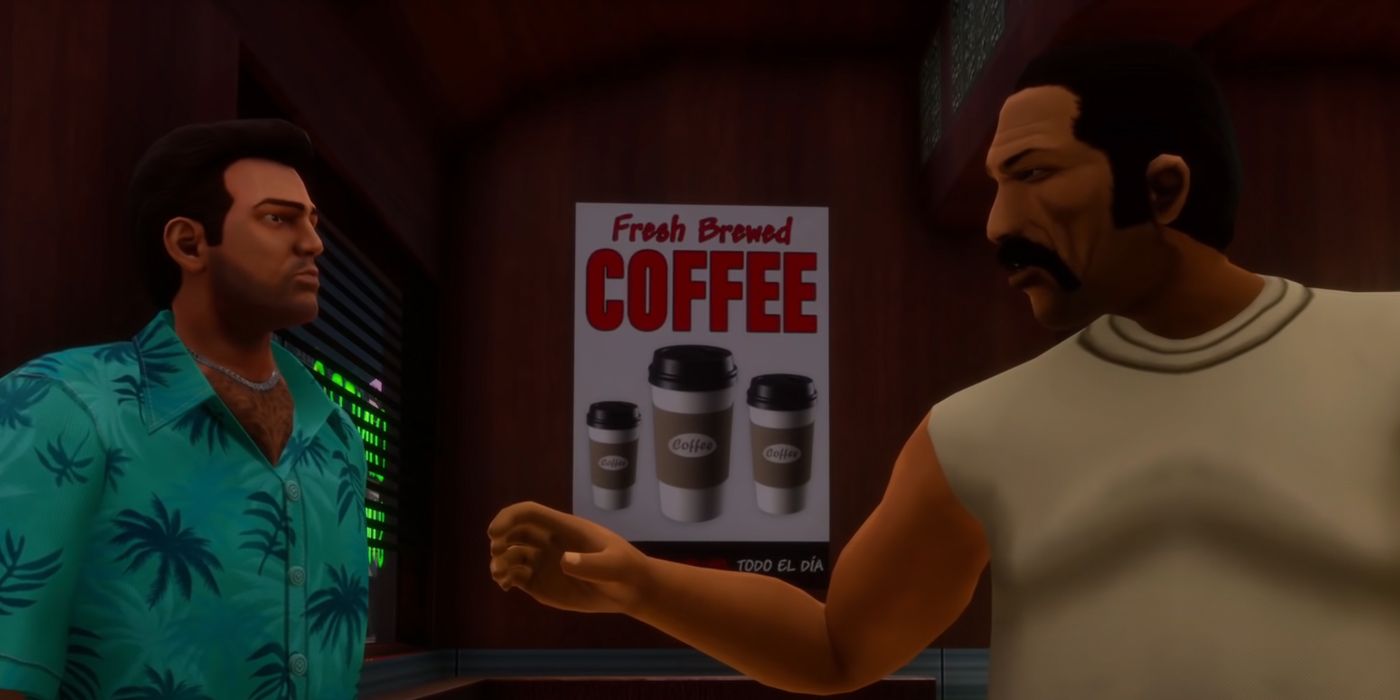 Little Havana Grand Theft Auto: Vice City is the stage of a gang war between two competing factions. On one end is Umberto Robina's Cuban gang, who Tommy ends up working jobs for. On the other is the Haitian gang run by Auntie Poulet, who brainwashes Tommy a few times to fight against the Cubans. Their war lasts for a few missions, but the player doesn't get to see a real conclusion.
The final mission in the questline, Trojan Voodoo, Tommy blows up Poulet's gang's drug factory; however, this feels more like a rising action than a resolution. In fact, Auntie Poulet is still active after the quest, and her gangsters still roam the streets in the territory that they control. The game just stops paying attention to their feud, leaving open a plot hole where there is no apparent winner. An answer may not be apparent unless one or both gangs return for GTA 6,
7
How Did Karen Become Such A Terrible Person Between GTA 4 And GTA 5?
Michelle from Grand Theft Auto 4 is the first girl that Niko dates in America, and she shares a few nice scenes with him during her arc. However, it's revealed later that she was actually an IAA agent named Karen Daniels who was lying to him all along but still seemed to like him to some degree. However, when she appears again in GTA 5she's an absolute terror who gladly beats and tortures a man under the guise of gathering information.
The change in Karen's character between the two games is immense and shocking, and a major plot hole due to the lack of explanation. In GTA 4Although Karen was lying to Niko, she didn't seem particularly malicious. That's a significant contrast to her sadistic incarnation from Grand Theft Auto 5, Karen isn't the only GTA 4 character ruined by GTA 5but that doesn't make her actions any less shocking or unexplained.
Related: GTA 6's Properties Would Benefit From One Unique RDR2 Twist
6
How Did OG Loc Get So Famous So Quickly In GTA: San Andreas?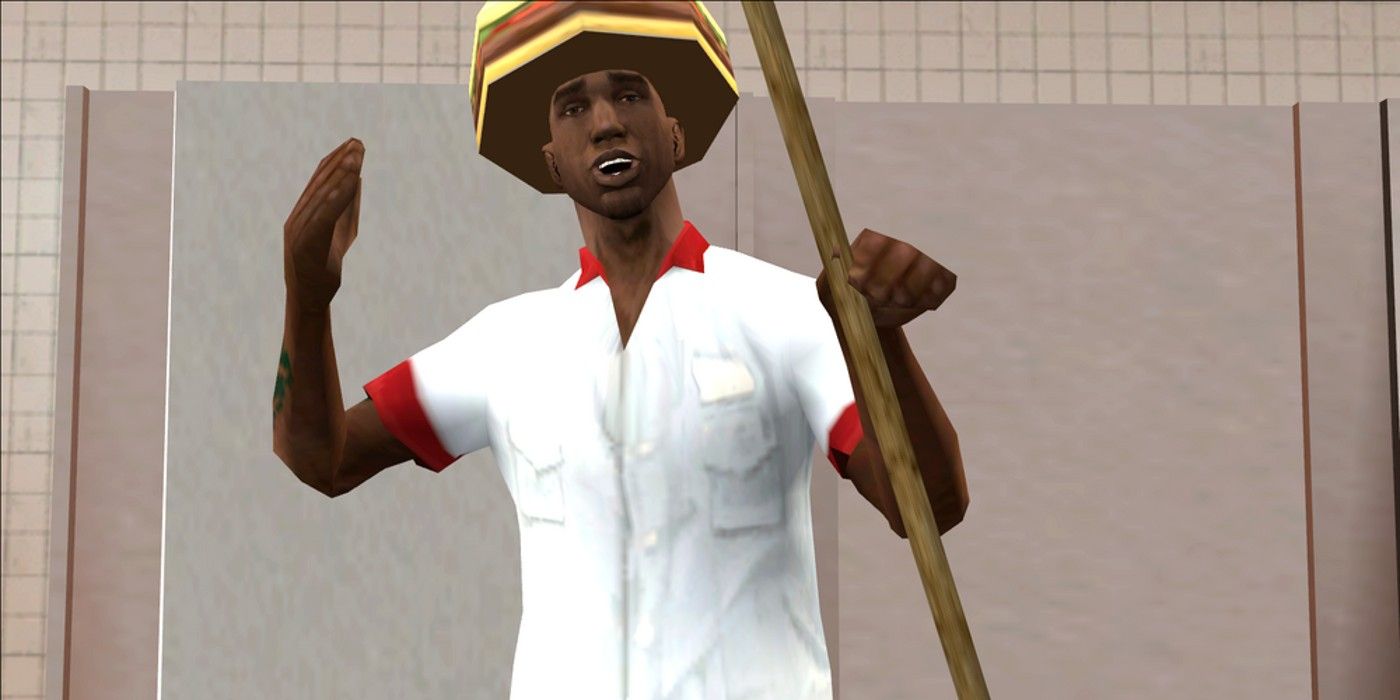 OG Loc is treated like a complete joke in san andreas, and it's easy to see why. He's an atrocious rapper with an ego vastly out of proportion to his skills. That doesn't stop him from becoming a star after CJ steals Madd Dogg's rhyme book for him, though. Even beyond Loc's incompetence, the ridiculous speed at which his career rose and fell is worth discussing.
Unless there was a timeskip of several months, Loc's career only seemed to last a couple of weeks at most. It seems impossible for him to have achieved the success he did in such a short amount of time. This is only made more confusing by gta online confirming a gold record and star on the Vinewood Walk of Fame. Loc was less respected than even san andreas' most minor Grove Street members, so his having any celebrity legacy is a shock and plot hole.
5
What Happened To Martin Madrazo From GTA 5?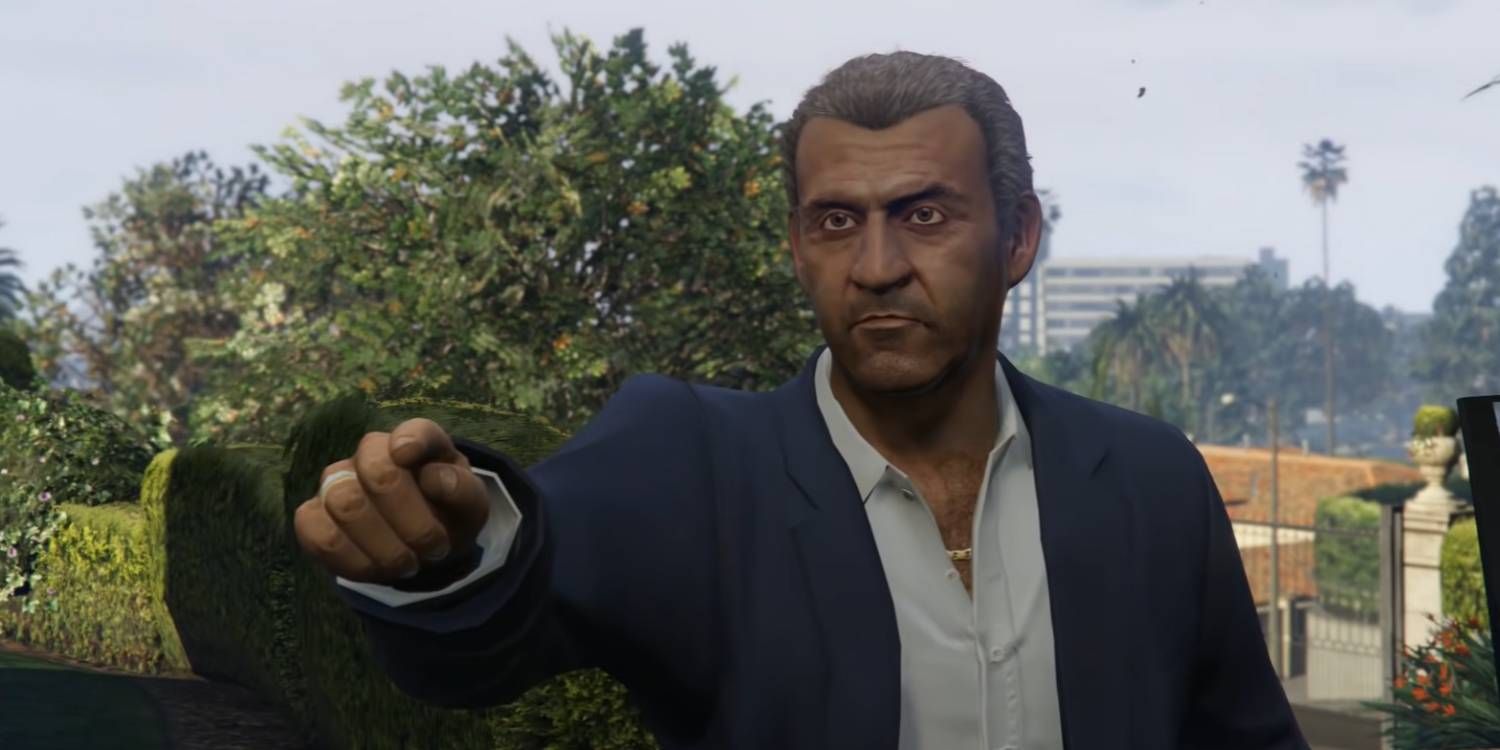 Martin Madrazo seemed set up to be a major player in Grand Theft Auto 5, He was the leader of a major gang with enough power to force Michael and Trevor to flee Los Santos for their lives. His threat comes to an end after losing an ear to Trevor, and he never bedevils the main characters again. Despite that, there's no confirmation on whether he is truly pacified.
Compared to most GTA Villains, Martin gets off extremely lightly. He doesn't lose his gang nor many of their resources, and there is nothing stopping him from trying to kill the GTA 5 trio. It seems the only thing keeping him at bay is his fear of Trevor which was ironically provoked by one of Trevor's better moments in GTA 5, If he ever got over that fear, he could be a deadly enemy again, but he disappeared from the game before anything could happen.
Related: GTA 6's Story Won't Be Able To Ignore Michael, Franklin, & Trevor
4
Why Can Bad Heist Crew Members Be Hired In GTA 5?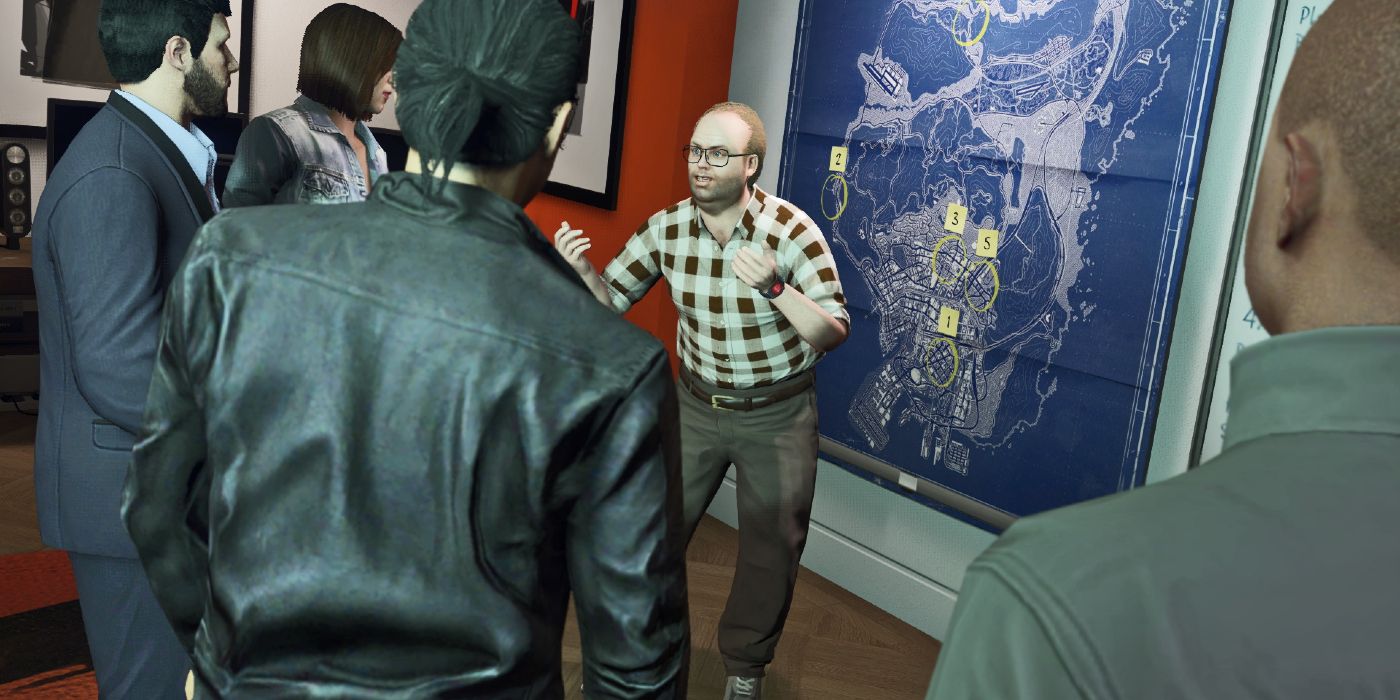 In Grand Theft Auto 5, the player can choose their own crew members to hire for each heist in the story. The player can even choose poor crew members who will either mess up or get killed during the heist. The worst example of this comes when Michael recommends Rickie, an incompetent LifeInvader employee who couldn't even use antivirus software, as a hacker.
Michael, Trevor, and Lester all understand the heist game too well to risk their plans on unskilled accomplices, making this option logical in gaming, but a plot hole in the story. Even though bad crewmates cost less to hire, the gang should know that it's better to get away with a slightly lower score than fail and end up arrested or dead. Thankfully the heists available in gta online aren't as prone to being sabotaged by terrible candidates like Norm and Daryl.
3
Why Did San Andreas' Families and Aztecas Start Dealing Drugs?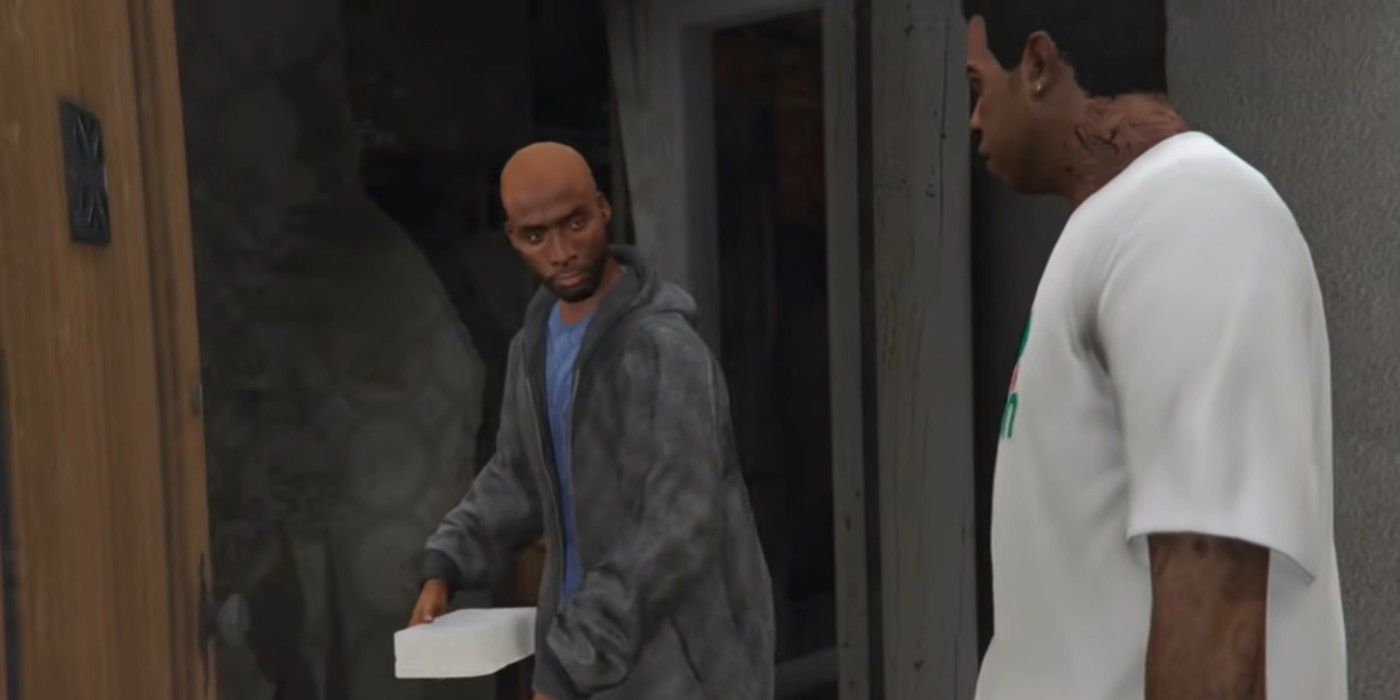 In san andreas, the Grove Street Families were steadfastly opposed to drug dealing, which formed much of their feud with the crack-selling Ballas. Cesar's Aztecas shared similar views on drugs, which helped him and CJ to become friends. However, by the time Grand Theft Auto 5 came around, both gangs were not involved in the drug game.
It's odd that the Families and Aztecas would shift to dealing drugs, especially since their original incarnations' opposition to such was a major part of san andreas, It's possible that new leaders came in that wanted to deal, but that doesn't explain the gang's ideology as a whole turning around. It's clear that CJ ultimately failed in san andreas due to the families getting into drugs, but more information would have made the change more believable.
Related: GTA 6 Will Probably Be More Like Bad Boys Than Scarface
2
Why Did Ryder Side With Big Smoke Against Grove Street In San Andreas?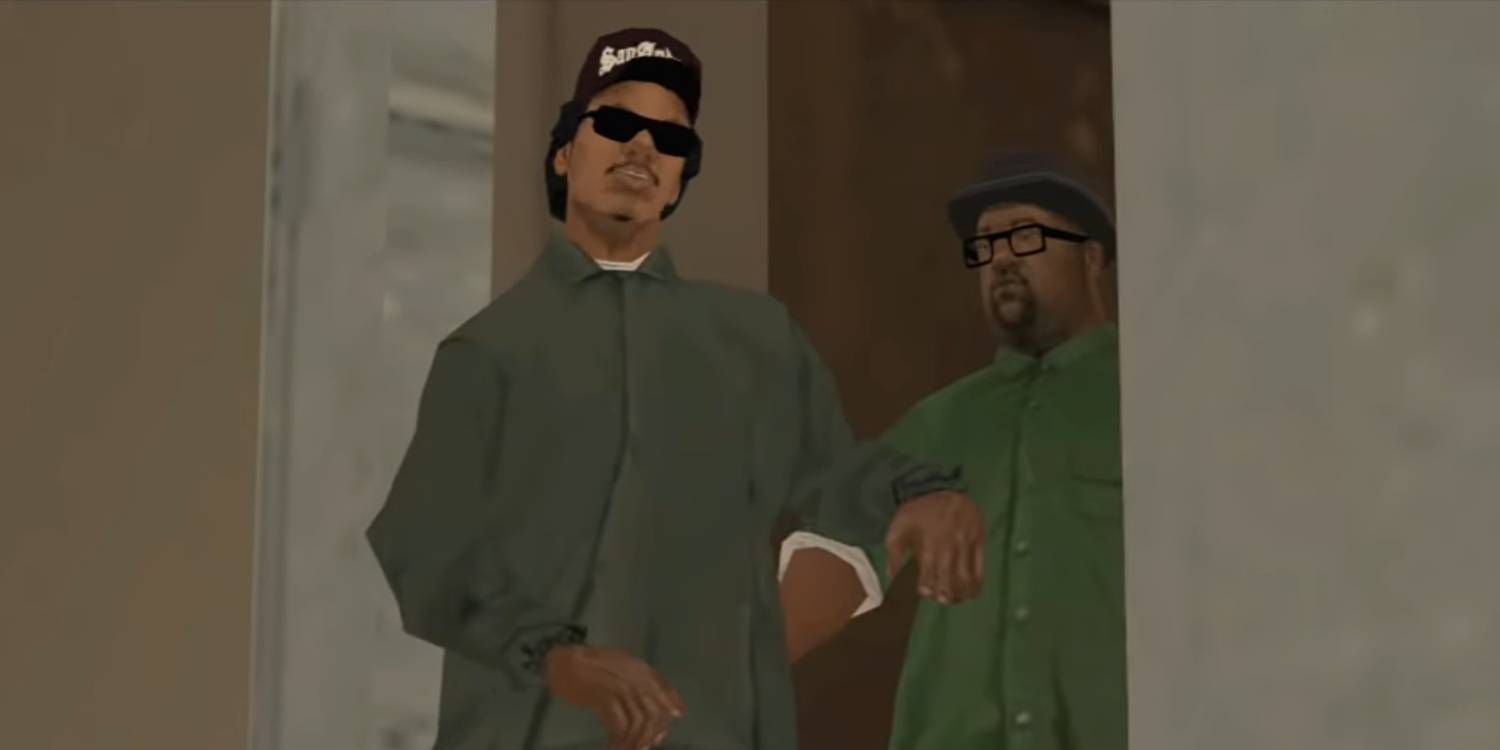 Big Smoke turning out to be one of san andreas' Antagonists is the game's biggest twist, and he makes his presence known thereafter. Ryder also defects at the same time, although his betrayal is far less focused on, with him not appearing again until his death. There isn't much of a reason given for his defection aside from his siding with Smoke, which doesn't explain much.
Ryder was a jerk, but he was loyal to Sweet and the gang. His betrayal comes out of nowhere, and with him being the comic relief up until that point, there's not much foreshadowing or reason to it. At least Smoke was an ambitious manipulator, giving him a reason to be a villain. Ryder's role as san andreas' Second traitor is a wasted opportunity because it feels like he betrayed the gang for no reason.
1
What Happened To Donald Love From Grand Theft Auto 3?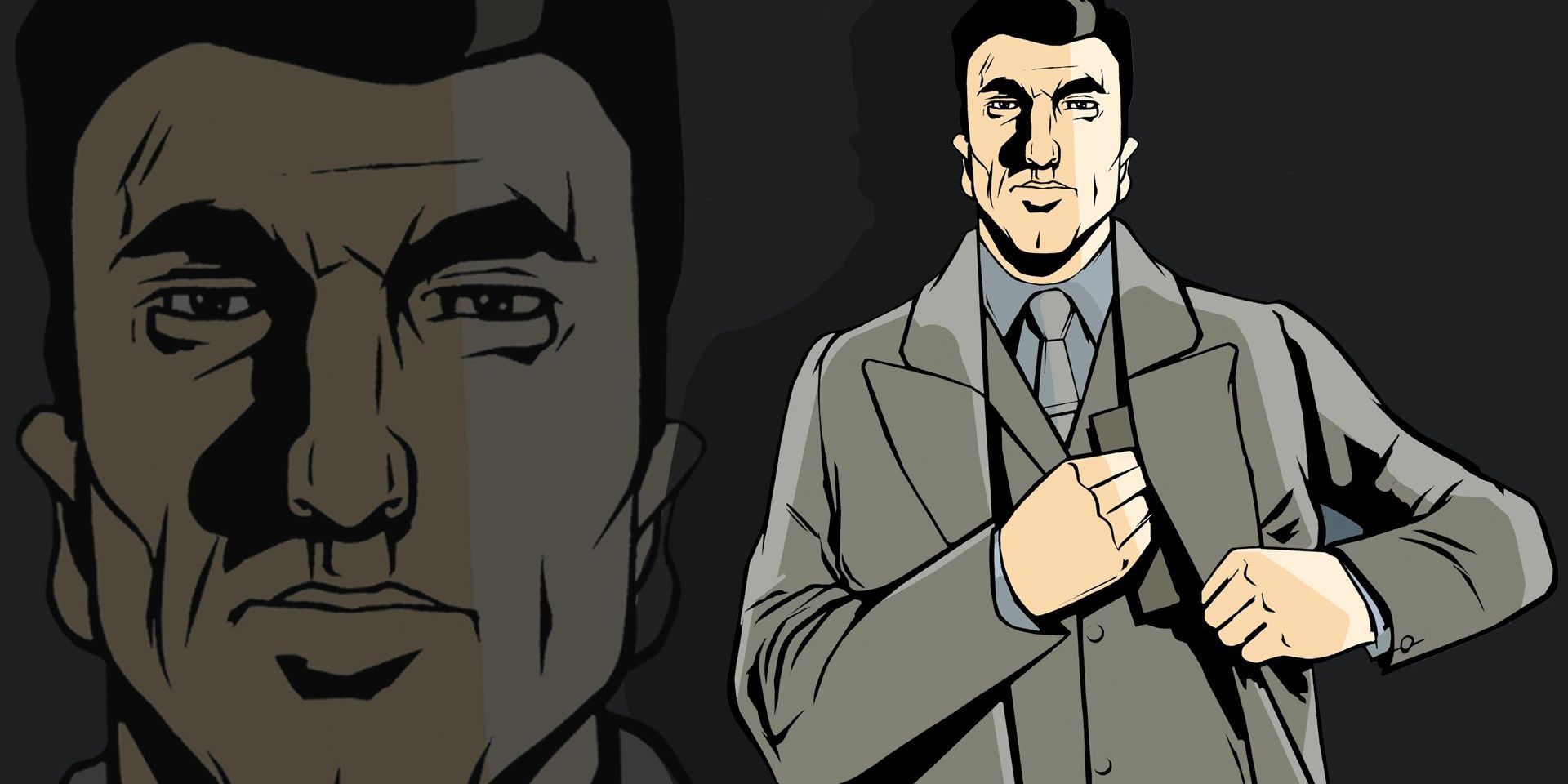 Grand Theft Auto 3Donald's Love is one of the evilest characters in the series. He's a millionaire media mogul who frequently hires criminals like Claude and Toni Cipriani to commit crimes, either for his own benefit or to cover up his past crimes. He cares nothing about anything aside from his own pleasures in life, including cannibalism, which he seems to partake in for fun.
Love's last mission in GTA 3, Love's Disappearance, simply notes his disappearance from the game with no fanfare. He never appears again following that in the series' timeline, leaving his fate a mystery. For such a repugnant character, it would have been nice for players to get to turn on him. Instead, Donald Love's final fate is grand theft auto's most annoying unsolved mystery.
More: GTA 6 Will Be A Step Back From RDR2 If It Makes This Story Choice