On DC Superheroes Night, The Masked Singer Season 9 contestant Squirrel advanced to the next round of the competition, and many clues were given as to her identity. Squirrel impressed the panelists (Robin Thicke, Jenny McCarthy Wahlberg, Ken Jeong, and Nicole Scherzinger) with her moving rendition of "Try" by Pink. When she first appeared on the stage, Jenny called her, "Dainty" and said that she looked like a model. Ken called her "gorgeous." Squirrel later competed against Gargoyle in the Battle Royale, during which they both sang "Kryptonite" by 3 Doors Down. Although the panel was torn about who should win the round, Squirrel emerged victorious.
However, The Masked Singer Season 9 features the first-ever panelists' save in the form of the Ding Dong Keep It On Bell. Jenny rang the bell, and Gargoyle also made it through to a future round. He will compete against Medusa and the final future save later in the season. Squirrel will return the following week to sing on Sesame Street Night, which will feature Jennifer Nettles as a guest panelist. While fans wait for Squirrel's next performance, they can put together her clues in order to figure out her identity.
Related: Why The Gnome's Reveal On The Masked Singer Was The Greatest Of All Time
The Masked Singer's Squirrel Was A Figure Skater First
Squirrel's clue package began with her walking on a tree branch. She then fell, and screamed as she plummeted to the ground. However, the scene was then revealed to have been filmed in front of a green screen. The Masked Singer season 9 contestant Squirrel said, "Yeah, that's me. You might be asking how I got myself into this mess." Squirrel began her story by saying, "Growing up, I was just your average professional figure skater with Olympic dreams."
The Masked Singer's Squirrel Ended Up In Hollywood
Squirrel revealed that she wanted to be a child psychologist, saying, "Side note – my super power's empathy." A happy face pin was then shown as she said, "Cute, right?" As Squirrel conducted a therapy session with one of The Masked Singer's men in black, a gorilla interrupted them. She said, "But instead I landed myself in the psycho city of Hollywood." Squirrel continued her story by saying, "What happened next could've happened to billions of bombshells. I modeled for a major agency, did some teen acne commercials, landed some international sitcom parts, and made out with Tom Cruise."
A plate of Swedish meatballs was then featured in Squirrel's. The Masked Singer clue package. She shared, "These days I love getting to play superheroes, just as much as I love playing the girl next door who's also funny. What can I say? I got range." A cardboard cut-out of a castle was then shown. The squirrel concluded by saying, "So … that's pretty much how I ended up here. All dolled up in a sexy squirrel costume ready to show you just how nuts I am."
The Masked Singer's Squirrel Had A Special Clue
For Squirrel's final The Masked Singer clue, world-renowned comic book artist, writer, and editor Jim Lee, who is also the publisher and chief creative officer of DC, presented a drawing that he made of Batman and Squirrel. He pointed out the words, "Hero Time," which he wrote in the cityscape. Squirrel explained the clue to The Masked Singer panelists by saying, "Just like that piece of art, I put time into my work. But it's all worth it, when I get to watch the final product, like this clue – Hero Time."
Related: Why ABBA Night Will Be The Masked Singer Season 9's Best Episode
The Masked Singer Panelists Made Their Guesses
The Masked Singer The panelists had some interesting guesses for Squirrel. Jenny picked up on the gorilla in the clue package, and noted that Naomi Watts starred in To install King Kong. However, she didn't know if she made out with Tom Cruise. That led her to Tom's ex-wife, Katie Holmes. She said that. "Hero Time" made her think of Katie even more because she was in the movie Batman Begins, Ken listed other actresses who have kissed Tom, including Michelle Monaghan from Mission: Impossible and Renée Zellweger from Jerry Maguire.
However, Ken also guessed Margot Robbie, who played Harley Quinn and Olympic figure skater Tonya Harding in I, Tonya. He also noted that Margot is going to play Barbie, which would match the, "all dolled up" clues. However, Jenny pointed out that Margot never kissed Tom. Robin thought she might be Uma Thurman because she played Poison Ivy in Batman and Robin, He also chose her because she has Swedish heritage, and there were Swedish meatballs in the clue package.
The Masked Singer's Squirrel's Clues Match A Famous Actress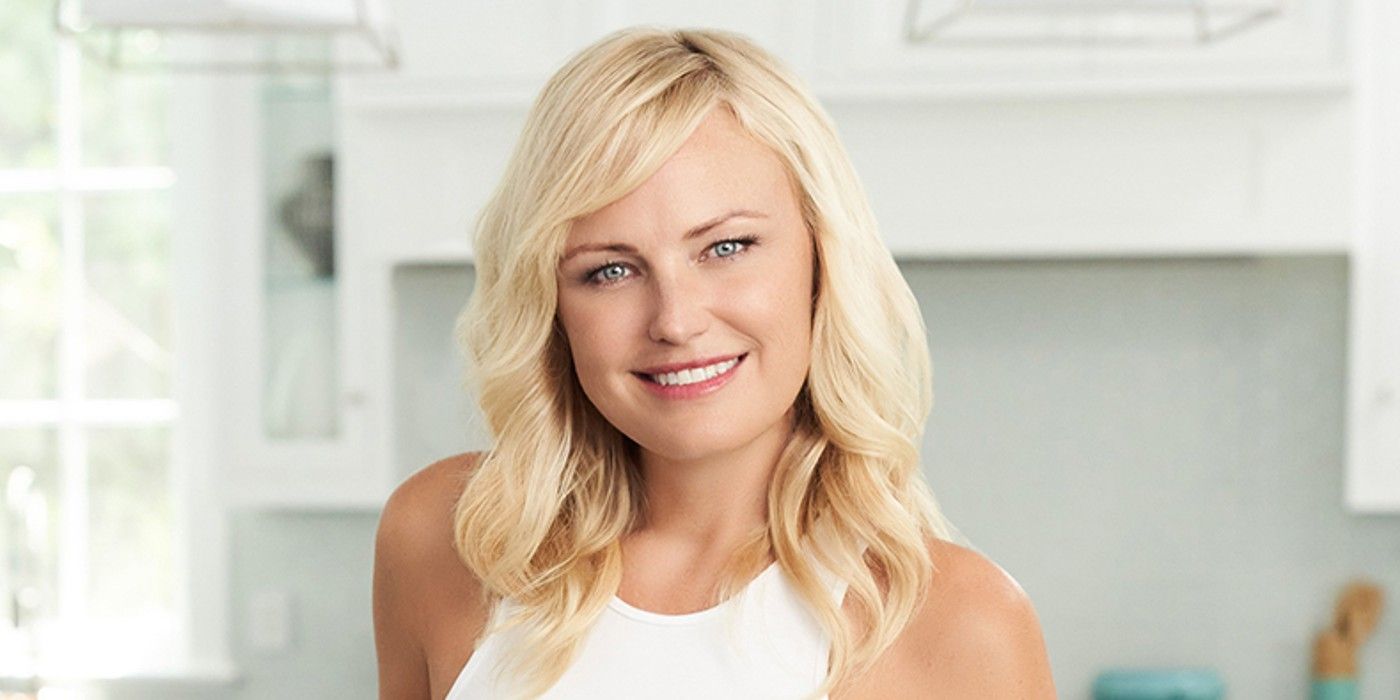 although The Masked Singer The panelists did a great job of analyzing the clues, the hints actually point in the direction of a different actress: Malin Ackerman. She is Swedish, which explains the Swedish meatballs clue. Malin competed nationally in figure skating for ten years. She studied child psychology at Toronto's York University before deciding to pursue acting as a career.
The gorilla The Masked Singer clue most likely refers to her starring role in Rampage, in which Dwayne "The Rock" Johnson teams up with a mutated gorilla named George to save Chicago. In addition, Malin won Ford's Supermodel of Canada search when she was 17. and then signed with the agency. She also appeared in a Noxzema commercial. The "all dolled-up" The clue probably refers to her role of Celeste on the Hulu comedy series, To install dollface. Eventually, Malin made out with Tom Cruise in the film. To install Rock of Ages.
Related: How The Masked Singer Theme Nights Have Revitalized The Show
Whoever Squirrel turns out to be, she has set the bar high for the second group of The Masked Singer season 9. If she continues to advance, she will take on California Roll in the quarter-finals. She definitely has the potential to go very far. With her stunning vocals, Squirrel has The Masked Singer panelists going nuts over her incredible performances.
More: Most Shocking Masked Singer Reveals In 2022
The Masked Singer airs Wednesdays at 8 pm on FOX.
Sources: The Masked Singer/Instagram, The Masked Singer/Instagram, The Masked Singer/Instagram