The Stranger Things writers' room debunks reports of an Eleven spinoff series following claims Millie Bobby Brown has signed a new Netflix contract.
The official account for the Stranger Things writers' room has shot down spurious claims that star Millie Bobby Brown has signed on to lead a new Eleven-centric spinoff series. Created by Matt and Ross Duffer, the hit Netflix series is currently heading into its fifth and final season, with filming on season 5 scheduled to begin in May this year. Last year's season 4 finale left audiences with a terrifying cliffhanger, with Vecna's Upside Down incursion now threatening the entire township of Hawkins. Following these disturbing events, Stranger Things Season 5 is expected to bring all the threads from the show's previous seasons together into an emotional and climactic finale, which the Duffer brothers claim brought Netflix executives to tears.
While Stranger Things season 5 will be the final outing for the show, the Duffer brothers have also teased a potential spinoff once the main series has concluded. Most recently, unsubstantiated reports began to circulate that Brown has signed on to reprise her role of Eleven at the center of such a series.
However, the official Twitter account for the Stranger Things writers' room was quick to shoot them down. These latest rumors come off the back of the revelation that Brown's co-star Finn Wolfhard has accidentally guessed the premise behind the Duffer brothers' intended spinoff series. At the moment, however, exactly what those plans entail still remains a closely guarded secret.
Related: Stranger Things 4 Revealed Its Best Spinoff (& It's Not What You Expect)
What We Know About Plans For A Stranger Things Spinoff Series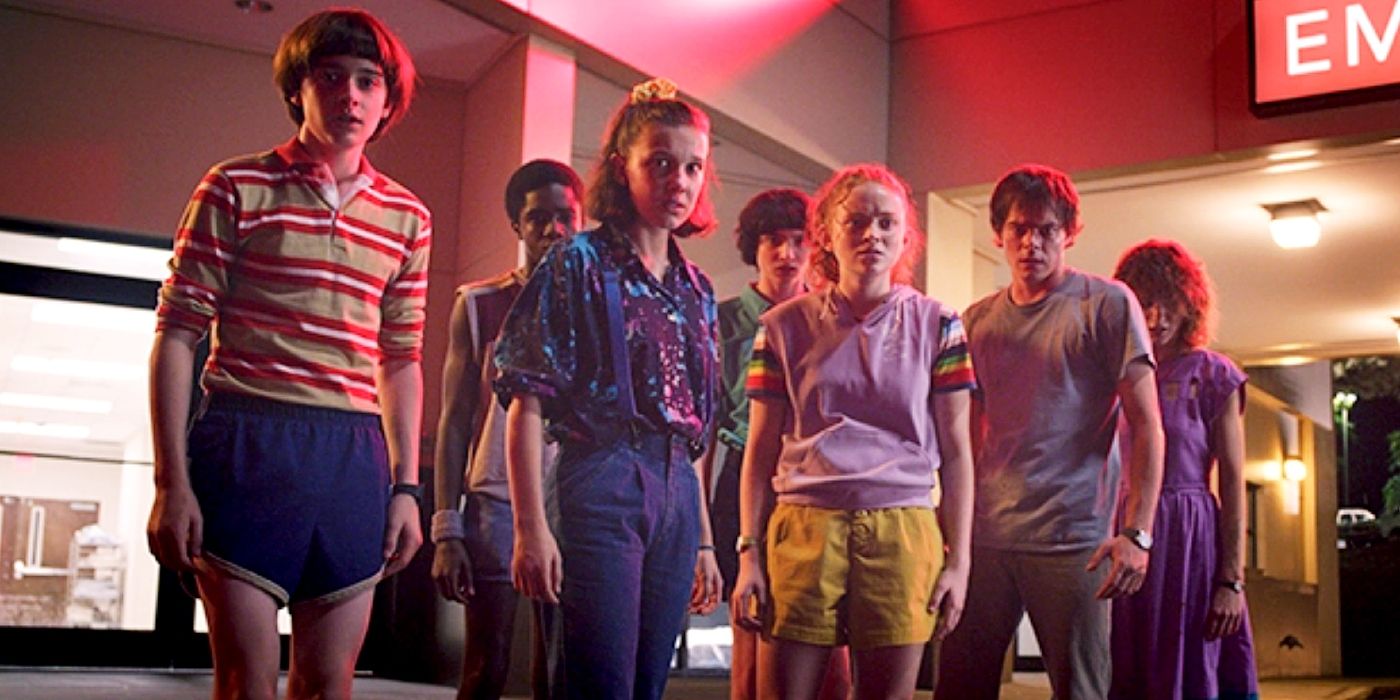 During a podcast interview last year, the Duffer brothers confirmed that they were indeed in the process of actively developing a new spinoff set within the same world as Stranger Things, They did intimate, however, that the new show would be1000% different", though it will maintain the same storytelling sensibilities. While the pair also revealed that there would be some narrative connections between the two shows, they also made it explicitly clear that they did not want to retread familiar ground that had already been covered in the original. Stranger Things,
Given the creators' previous comments, it seems unlikely that Brown would return as Eleven in whatever the new spinoff series turns out to be. Dismissing calls for an Eleven or Steve and Dustin series, the brothers made it clear they did not have any interest in returning to those characters.because we've done all that.They also shot down speculation that the spinoff might potentially follow another "number" from the experiments conducted at Hawkins Lab. This also effectively rules out a potential focus on the character of Kali, or Eight, who was first introduced in Stranger Things season 2.
Exactly what route the Duffer brothers will choose to go down is still not clear, but it is possible that the main connective tissue between the original series and the new spinoff could be the existence of the Upside Down. While Stranger Things season 4 went a long way in explaining Vecna's and Hawkins relationship to the nightmarish realm, a new series could potentially explore and expand upon its mythology with a whole new set of characters. To further differentiate itself from Stranger Things, the new spinoff might also look to set itself in a completely different time period than the 1980s. Whatever the Duffer brothers have planned, no doubt the duo will be hoping their new spinoff enjoys the same enormous success as Stranger Things,
Next: Stranger Things' 2022 Record Break Shows It Needs Spinoffs After Season 5
Source: Stranger Writers/Twitter