Star Trek: Discovery is coming to a surprise end with the upcoming season 5, and time is running out to address some of its long-lingering flaws. discovery relaunched star trek on television in 2017 after a long hiatus, focusing on the disgraced Starfleet mutineer Michael Burnham (Sonequa Martin-Green) and her journey from outcast to Captain of the USS Discovery. Despite some high-profile growing pains, discovery's success paved the way for the rapid expansion of Paramount+'s star trek Universe.
Since its earliest days, Star Trek: Discovery has been one of the most polarizing series in the history of the franchise. Some of that criticism has been deeply unfair, like the show's efforts to earnestly represent the LGBTQ+ community onscreen and the decision to center the show on a morally complex Black female lead in Captain Burnham. That said, there are plenty of warranted criticisms of the show as well, and with only one season remaining, the clock is ticking for discovery to resolve some of its remaining issues.
Related: Why Discovery Is Ending With Season 5 & What It Means For Star Trek
Discovery Season 5 Is The Last Chance To Fix The Show's Lingering Flaws
Star Trek: Discovery positioned itself as a different kind of star trek show from the outset, with season 1 portraying a dark, violent, more cynical version of Gene Roddenberry's idyllic future. The show eventually found a more appropriate tone, though it has occasionally overcompensated, devolving into treacly melodrama. Beyond the show's handful of core characters, discovery has largely neglected its supporting players, particularly the majority of its bridge crew. While Lieutenant Sylvia Tilly (Mary Wiseman) and Captain Saru (Doug Jones) have been well-represented, characters like Keyla Detmer (Emily Coutts) and Gen Rhys (Patrick Kwok-Choon) have tended to fade into the background.
Star Trek: Discovery has also been light on compelling villains, with the likes of Dr. Ruon Tarka (Shawn Doyle) and the evil artificial intelligence Control fail to make memorable marks on the franchise. discovery season 5 has been pitched as something of an intergalactic treasure hunt, with no major primary antagonist yet mentioned. It would be a real shame if discovery's best villain turned out to be its first, the Mirror Universe version of Captain Gabriel Lorca (Jason Isaacs) from season 1.
How Other Star Trek Shows Learned From Discovery's Mistakes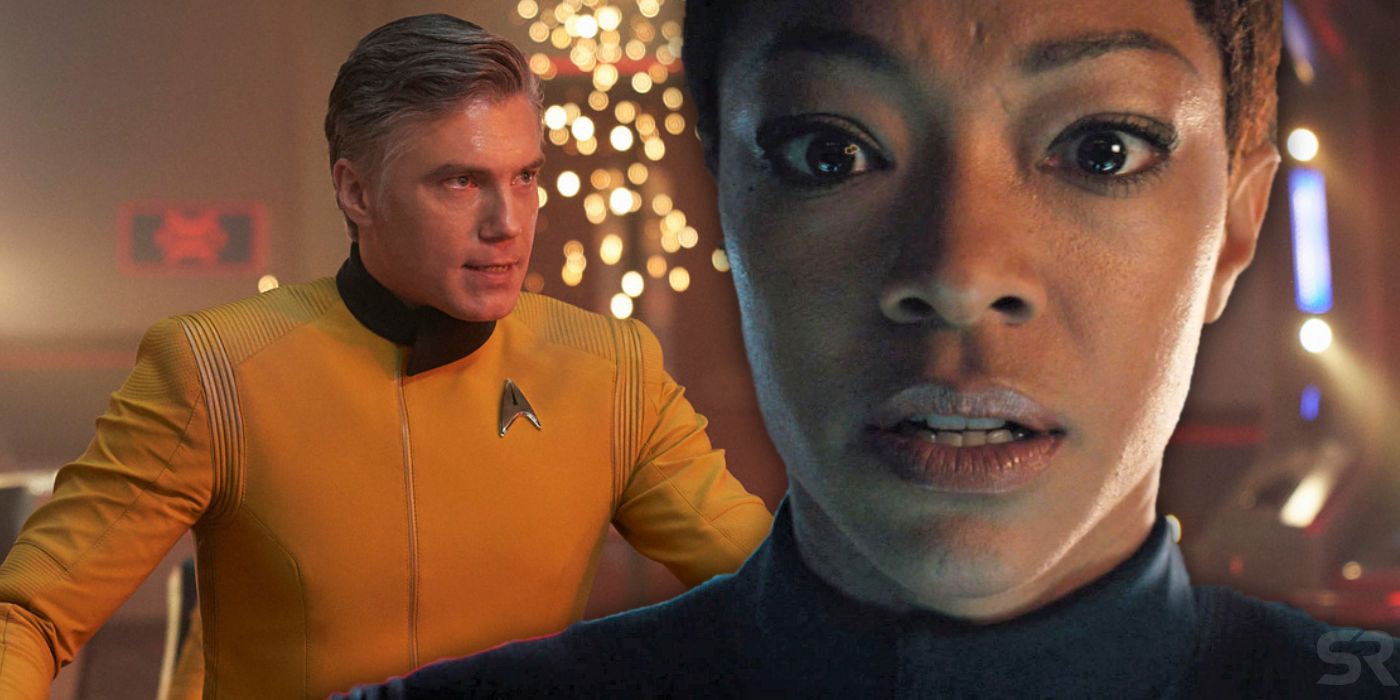 As the first star trek television shows since Star Trek: Enterprise was canceled after season 4 in 2005, Star Trek: Discovery had a steep learning curve, much steeper than any of the Paramount+ shows that followed it. discovery's season 1 mistakes were important in that they showed the producers what not to do with the franchise, that it was necessary to maintain a basic philosophical outlook that many modern genre shows lack. Shows like Star Trek: Strange New Worlds and Star Trek: Picard owe much of their good fortune to lessons learned from discovery's early growing pains.
Despite its abrupt ending, Star Trek: Discovery is a success story for Paramount. When it debuted in 2017, star trek was in cultural limbo with a sputtering Kelvin Timeline movie franchise and no television presence. With five active series and more likely on the way, star trek now stands as a foundational part of Paramount+. If Star Trek: Discovery can resolve some of its lingering issues, it would go even further toward securing its legacy as an important part of the overall franchise.
More: All the Good Things Discovery Gave Star Trek
Star Trek: Discovery Season 5 premieres in 2024 on Paramount+.