Perry Mason returns for season 2 nearly three years after it first debuted on HBO. After creators and showrunners Rolin Jones and Ron Fitzgerald stepped down, Jack Amiel and Michael Begler stepped in to work alongside executive producers Robert Downey Jr. and Susan Downey. Perry Mason stars Matthew Rhys as the title character initially created by Erle Stanley Gardner. Joining him are Juliet Rylance as Della Street and Chris Chalk as Paul Drake.
The trio, which came together at the end of season 1, will find themselves in a bit of a rut when season 2 begins, but Perry, Della, and Paul will quickly be swept up in another murder trial that will shake Los Angeles to its core. core. Perry Mason Season 2 features several additions to its cast, including Hope Davis, Katherin Waterston, Paul Raci, Sean Astin, and Mark O'Brien. Justin Kirk, Eric Lange, and Diarra Kilpatrick reprise their roles from season 1.
Related: Perry Mason: Why Matthew Rhys Replaced Robert Downey Jr. In HBO's Reboot
Ahead of the premiere of Perry Mason season 2, screen rant sat down with Begler and Susan Downey to discuss the lawyer's next chapter, including defining this stage of Perry's story, cracking season 2's big mystery, and writing for a slew of excellent characters.
Begler & Downey on Perry Mason Season 2
Screen Rant: Susan, Perry Mason season 1 was an origin story of sorts, bringing together Della, Paul, and Perry at the end. How would you describe this stage of Perry's story?
Susan Downey: Yeah, we sort of joke at the end of season 1. [that] the super-friends have united, and they all have what they think they want in their lives. Della has got a path toward becoming a lawyer and Perry is now a lawyer, so steady job. And Paul Drake's going to be their detective and they're going to conquer the world. Cut to season 2 – you can't start them in that place. Like, how fun is that?

We thought about what would happen in that six months in between, and what happens when you get that thing you think you want. Well, with that comes a lot of responsibility. And it comes [with] a whole new set of problems. And underneath all of this simmering, as you see in the first few episodes, is a secret that Perry is harboring, that has had a profound effect on the way he is taking the firm and the direction it's taking. And that's affecting Della's life, that's affecting Paul's life. What we wanted to do was sort of acknowledge where we left off season 1, but start them on uneasy footing, and really try to figure out what it means to move forward with these new decisions that they had made by the end of that first season.
Michael, you came into the world of Perry Mason thisseason. What was the thing that you found most fascinating about Matthew Rhys' iteration of the character? And how do you crack a new mystery while still invoking the character work?
Michael Begler: Coming into it seeing season 1, and before coming on to it just being a fan of the show and a fan of Matthew, I think that what he brings is both a sense of competence to the character but also a sense of vulnerability. . Which I think is an important combination. As Susan has said, you see it in his eyes. He also has a sense of humor, and I think having all those qualities makes [him] a great person [and] character to write for.

I would then say, cracking a mystery is damn hard, but I think we start from the place of character. Where are they? And as Susan said, where do we want to start them in terms of the next chapter of their journey? And then looking at the history of the city, we wanted to explore more of the city during the season. [and] We wanted to expand on what was established in the first season.

I will say that one of my first meetings with Susan and Robert was a Zoom. He sort of came in from the side, and he just mentioned a word. He said,oilThat stuck in my mind and that sort of was sort of a germ that sort of grew.
The season ends on such an interesting note. Considering everything going on at Warner and HBO, there are a lot of questions hanging over the shows. Did you end this season with that in mind, or do you still have plans and hopes for a third season?
Susan Downey: Oh, we definitely didn't end it in mind of any politics or changes or anything happening at the network. No, we just want to tell the best story. We just want to go on the most interesting journey for Perry. And if we're fortunate enough to have a third season, we definitely know there's a ton more story to tell both from a character standpoint, but also really rich and juicy mysteries and expanding even more areas and arenas of Los Angeles as we move forward. through the 30s. We're just excited for everybody to see the second season and, again, would jump at the opportunity to continue.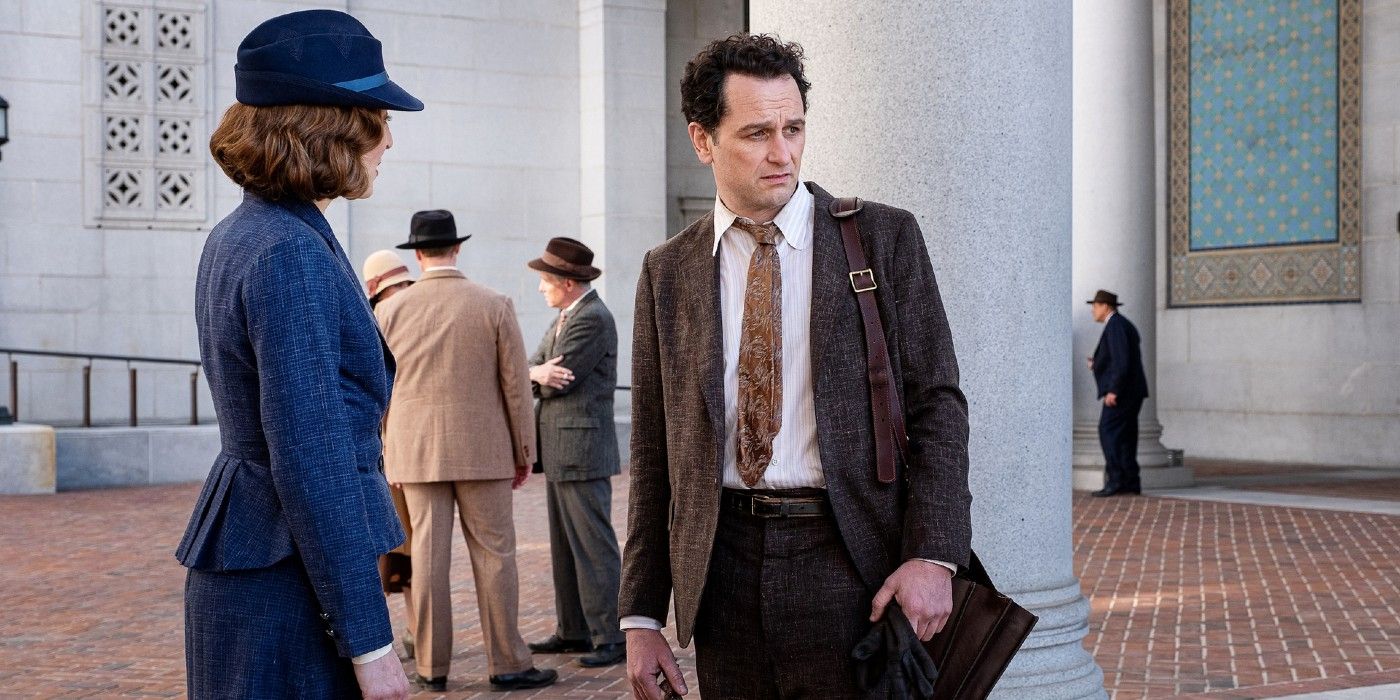 Michael, you co-wrote so many episodes, [and] you went solo in the finale. Who would you say is the most exciting and most challenging new character you got to write for?
Michael Begler: Oh my god. That's a good question.

Susan Downey: How do you pick a favorite child?

Michael Begler: They're all my favorite, [and] they're all challenging. I think because we had so many different storylines, I did enjoy really diving into each world. I love going into Paul's world. I love going into Della's world and into the world of the haves-and-have-nots – the Gallardos, Hoovervilles, all of it. It's all so interesting to me. I mean, that's what's so great about doing historical drama is that you get to go into all these different places and play

Susan Downey: And they're so different. It would probably be impossible to compare. I do think we all have a soft spot for the Strickland-Perry dynamic, though, because there comes the levity in the show. It was always important from day one, season one, not to have it be a bleak world. You want it to be an entertaining world that is dealing with real things, and the stakes are high. And all the emotional stakes are equally high. And yet, you want to be able to laugh, or at least have that sense of humor. And I think Strick provides that. So that is important.

Michael Begler: And I would also say, you write it one way, it's acted another way, and then you see it in the cut another way. And so what you love on the page, you may change when you're watching it being shot. And then, when you're seeing it on the screen cut together, you're like, oh, wait a minute. That's so good. And so I think that's what's so great and surprising about the whole process.

Susan Downey: And we had amazing, amazing actors this season. Other than our leads or people who were returning, the new cast of people who came on, it was just such a pleasure to see them bring it to life.
Tying into my earlier question about this stage of Perry's story, if you could describe the next stage in non-spoilery terms, what would you say?
Michael Begler: Continuing to evolve as a human.
About Perry Mason Season 2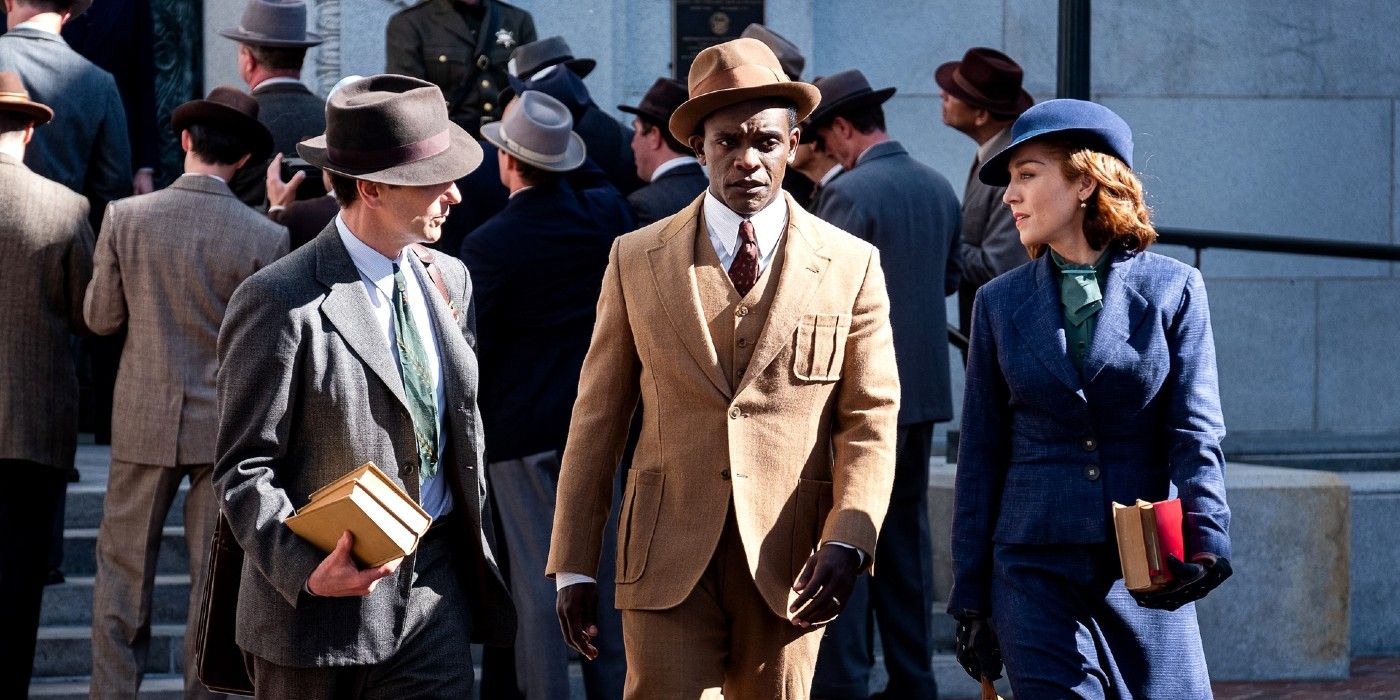 Season 2 of Perry Mason takes place months after the end of the Dodson trial. Perry (Matthew Rhys) has moved off the farm, ditched the milk truck, he's even traded his leather jacket for a pressed suit. It's the worst year of the Depression, and Perry and Della (Juliet Rylance) have set the firm on a safer path pursuing civil cases instead of the tumultuous work criminal cases entail.
Unfortunately, there isn't much work for Paul (Chris Chalk) in wills and contracts, so he's been out on his own. An open-and-closed case overtakes the city of Los Angeles, and Perry's pursuit of justice reveals that not everything is always as it seems.
Check out our other Perry Mason season 2 interviews here:
Next: Perry Mason: Why Matthew Rhys Replaced Robert Downey Jr. In HBO's Reboot
Perry Mason Season 2 premieres Monday, March 6 on HBO.