The Little Mermaid's Halle Bailey teases how the live-action remake introduces an interesting new dynamic between Ariel and Melissa McCarthy's Ursula.
The Little Mermaid star Halle Bailey teases a new dynamic between Ariel and Ursula. An adaptation of Disney's iconic 1989 animated movie, which itself was based on the 1837 fairytale by Hans Christian Andersen, the live-action little mermaid The remake will tell an updated version of the story of the mermaid princess Ariel (played by Bailey) who, in the hopes of discovering the world above water, makes a deal with the conniving sea witch Ursula, played by Melissa McCarthy.
During a recent interview with Entertainment Tonight On the red carpet at the Kids' Choice Awards, Bailey hinted at an interesting new dynamic between Ariel and Ursula.
After teasing her transformation into the iconic tentacled antagonist, The Little Mermaid The star said that McCarthy's innate amiability added a layer of complexity to the traditionally evil Ursula. See what she said below:
She has this very kind of maternal trickiness to her when it comes to tricking Ariel in the film, so I got to be consumed in her world and falling into her spell. It wasn't so much like mean, mean. It was like [Ariel] looking for a maternal figure.
Related: The Little Mermaid's Ridiculous Casting Backlash Explained
How The Live-Action Little Mermaid Can Improve Ursula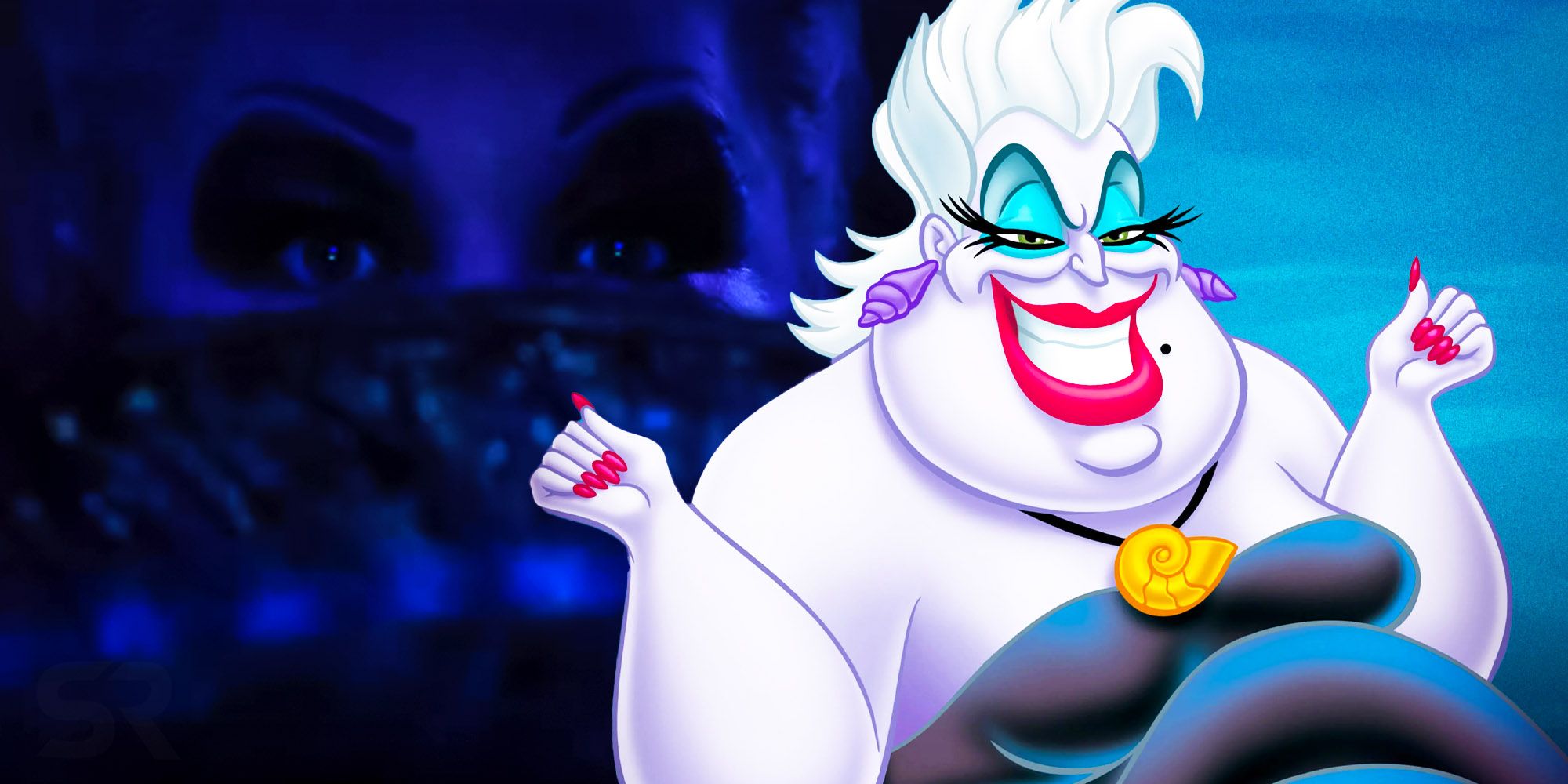 Taking its basic premise from the animated movie, the live-action little mermaid will find Ariel falling in love with the dashing human Prince Eric (played by Jonah Hauer-King) and making a deal with Ursula to trade her beautiful voice for human legs. Although Ursula is one of the most iconic Disney villains, the original animated version presents her as a one-dimensional antagonist with no real motive or backstory. This is one area where the upcoming live-action remake could significantly improve the character.
The live-action little mermaid could do this by diving more into the backstory between Ursula and King Triton (played by Javier Bardem). This would add some depth to Ursula and help explain her motivation for targeting Ariel. Bailey's comments could hint at another way the live-action remake could do this, as Ursula could be trying to act as a maternal figure for Ariel, whose mother Queen Athena died when she was young. If nothing else, McCarthy's natural warmth should add another interesting layer to the cartoonishly evil villain when The Little Mermaid releases in theaters on May 26.
More: The Little Mermaid's Eric Needs To Continue A Disney Live-Action Trend
Source: ET