Warning: Spoilers ahead for Scream 6!Scream 6 featured the return of Courteney Cox as Gale Weathers, but the character's actions in the 2023 scream The sequel negatively affected Dewey's legacy. David Arquette played the role of Dewey in every franchise installment until the character was killed off by Ghostface in Scream 2022, His ex-wife Gale helped avenge Dewey's death by defeating both Ghostface killers, alongside fellow legacy character Sidney Prescott (Neve Campbell) and franchise newcomers Sam and Tara Carpenter (Melissa Barrera and Jenna Ortega).
Scream 2022 featured the three living original characters in the form of Sidney, Gale, and Dewey, but any hope for a direct reunion was short-lived after Dewey's death in Woodsboro Hospital. Before his tragic death, Dewey served as the heart and soul of the scream franchise, but the survivors vowed not to let his death be in vain. As one of the "good guys" since the beginning, Dewey went on to become the group's savior, putting his life on the line for others even if it resulted in numerous injuries across decades. still, Scream 6 betrayed Dewey's legacy through revelations surrounding Gale.
Related: Scream VI's Opening Scene Perfectly Used Your Theories Against You
Gale's New Book In Scream 6 Is Not What Dewey Would've Wanted
When Sam tried to get help from Dewey in Scream 2022, it was soon revealed that he had split up from Gale, and they hadn't talked for years. When the new Ghostface murders brought Gale back to Woodsboro, Dewey quipped that she only returned as a journalist hungry for the story and how the recent murders would be a good inspiration for her next book. It turned out that Dewey seemingly predicted the future because Scream 6 confirmed that Gale did use the 2022 Ghostface killings as the basis of her latest book, which would not be what Dewey would have wanted.
Dewey had always made those around him better people, including Gale, who wasn't on the side of others' best interests throughout much of the scream franchise. When Gale encountered Sam and Tara outside the police station, the sisters confronted Gale about the latest book, even swinging punches at her as one of Scream 6's best Easter eggs as a nod to Sidney in the first scream movie. Rather than let everyone deal with the trauma in peace, Gale's book brought more attention to the events, meaning she didn't carry on Dewey's legacy because she once again monetized the trauma of others.
How Gale's Actions In Scream 6 Hurt Her Scream 2022 Ending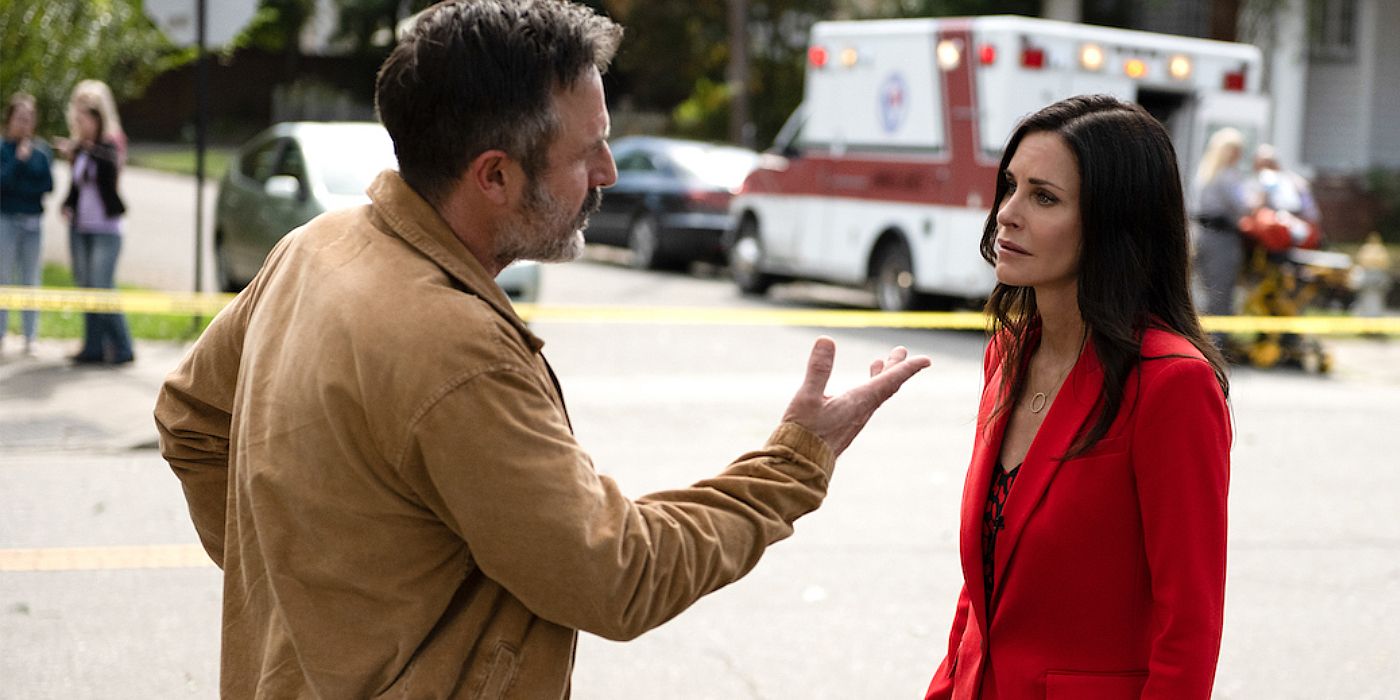 Sam and Tara had a right to be upset about Gale's book. Scream 6but Gale's actions were also a major setback compared to her Scream 2022 ending. After thwarting Richie and Amber's Ghostface plan, Gale shared her interest in making her next book about Dewey, the unsung hero of Woodsboro. She even claimed that Richie and Amber's Ghostface killers would die in anonymity, something that would have helped the other survivors in the long run. Instead, Gale's decision to cover the killers and Sam'sunstablenature in her book proved she reverted to her selfish and cold-hearted demeanor.
While Scream 6 may have set Gale's character development back a bit, fellow survivors quickly reminded her why Dewey still matters. Without him alive, Gale going back to her old ways made sense since her actions mirrored her pre-Dewey life. Her attitude for most of Scream 6 was essentially a segment of her grief, but by opening up with Sam, there's still hope for Gale. She was viciously attacked but survived yet again, and by reconnecting with Sam and Tara, Gale will have a new opportunity to carry on Dewey's legacy in the right way.
More: Scream VI Ending & Ghostface Killer Identity Explained (In Detail)