Warning! SPOILERS about Grey's Anatomy season 19, episode 9 ahead.Meredith and Cristina established many traditions through the various Grey's Anatomy seasons, but one particular"twisted sistersritual was brought back by Grey's Anatomy season 19 and revitalized thanks to the new class of interns. Grey's Anatomy season 19 already showed similarities to the medical drama's season 1 in the way it had Mika Yasuda, Lucas Adams, and Simone Griffiths start living together in Ellis Grey's house just like Meredith, Izzie, and George did in Grey's Anatomy season 1. However, one peculiartwisted sistersThe tradition was specifically brought back to Grey's Anatomy season 19.
While Meredith and Cristina's reaction to strong emotions has been dancing it out since Grey's Anatomy In season 1, the tradition was also shared with Amelia and Maggie. Grey's Anatomy season 13 when things were rough. However, it was always Meredith that kept the tradition alive in that case, sharing how Cristina and her used to cope with the people who became her sisters, thus almost as close to her as her original twisted sister was during Grey's Anatomys first seasons. Grey's Anatomy season 19, episode 9 instead restored the tradition without a direct Meredith connection, letting the new interns relate to a core Grey's Anatomy practice their own way.
Related: It's Time To End Maggie & Winston's Fight On Grey's Anatomy
Yasuda, Helm & Adams' Dance References An Iconic Grey's Anatomy Tradition
Grey's Anatomy season 19 fully balanced the new interns' professional and personal woes when introducing them as new characters, with their setting up painfully mirroring how Grey's Anatomy initially introduced all members of MAGIC. Yasuda forcefully made Adams stand up and let out his frustrations with Griffiths by dancing with her, while Helm mirrored Meredith and Cristina's dance-it-out tradition in the most real way. Indeed, the situations at Gray Sloan Memorial Hospital, coupled with the events of their personal lives, often made interns feel exhausted and overwhelmed. Interestingly, Meredith and Cristina's dance-it-out tradition started in Grey's Anatomy season 1, episode 5, in exactly the same way.
Dancing it out was always intertwined with Meredith, and that's why she passed the tradition on to her sisters in Grey's Anatomy season 13, as it was the best way for her to process the big feelings she was going through. However, it was also connected to being an intern. Meredith wouldn't have decided not to fight against everything going wrong had she not been exhausted because she had to balance her job, her problems, and an impromptu party organized by her housemates. Grey's Anatomy season 19 bringing back the tradition without including Meredith in the passing of the baton reinforced its meaning as it was originally intended.
Grey's Anatomy S19 Establishes Continuity Between MAGIC & The New Interns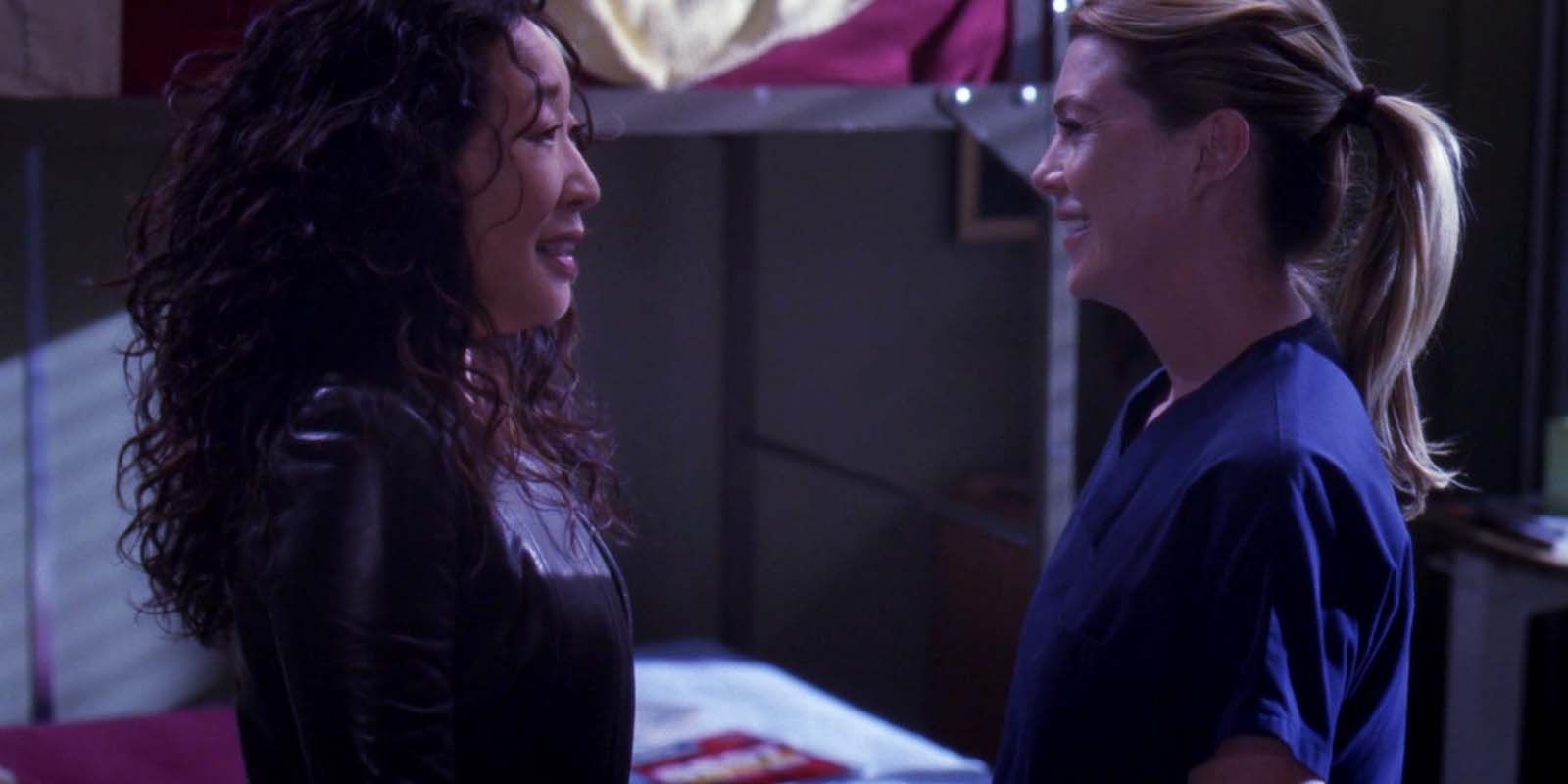 Through its 19 seasons, Grey's Anatomy introduced many new interns without necessarily succeeding. The interest in them eventually fizzled out, and the focus was always brought back onto Meredith and her peers' stories. However, the way Grey's Anatomy season 19 introduced the new interns by consistently focusing on their professional and personal lives established continuity between MAGIC as they were presented in Grey's Anatomy season 1 and them. Adding Meredith's exit to the perfect way Grey's Anatomy The new interns presented might actually make them succeed because there's no Meredith to fall back on, but also because they genuinely embody what MAGIC represented, making them their perfect replacements.
Grey's Anatomy airs new episodes every Thursday at 9 pm ET/PT on ABC.
More: How Grey's Anatomy S19 Finally Fixed Teddy (& Her Relationship With Owen)