Disney's Haunted Mansion ride is getting another adaptation that boasts a star-studded cast — here is everything we know about it. The 2003 adaptation, starring Eddie Murphy, was panned by critics for its lack of imagination and underwhelming humor. While it is yet to be seen whether the new Haunted Mansion will truly tread a different path from its predecessor, the film has been showing some positive developments lately. Theme parks and movies have had a long-standing relationship. In fact, a surprisingly large number of Disney movies are based on theme park rides.
It will be interesting to see how Disney will attempt to rise above the pitfalls of the first adaptation. A new Haunted Mansion The movie has been long in the works, as it was initially confirmed to be in development all the way back in 2010, with Guillermo del Toro attached. However, del Toro backed out of the film in 2013, instead remaining on as co-writer and executive producer. However, del Toro's version was mired in development hell and in 2020, Katie Dippold signed on to pen the new script. Justin Simien (Dear White Peoplecame on to Haunted Mansion as director in 2021, and the rest is history.
RELATED: Everything We Know About The Spirit Halloween Movie
The Latest Haunted Mansion News
The latest and most exciting news for the new Haunted Mansion movie from Disney is the release of the movie's first teaser trailer on March 2, 2023. The trailer doesn't give away any major plot points but makes sure to feature lines from a wide variety of the movie's star-studded cast as well as giving viewers a taste of the effects. There's plenty of ghost action throughout the short trailer and the winking delivery of a one-liner from Owen Wilson's character at the end makes it seem like Disney has finally gone all in on promoting Haunted Mansion as a big summer blockbuster, like an MCU movie.
Haunted Mansion Release Date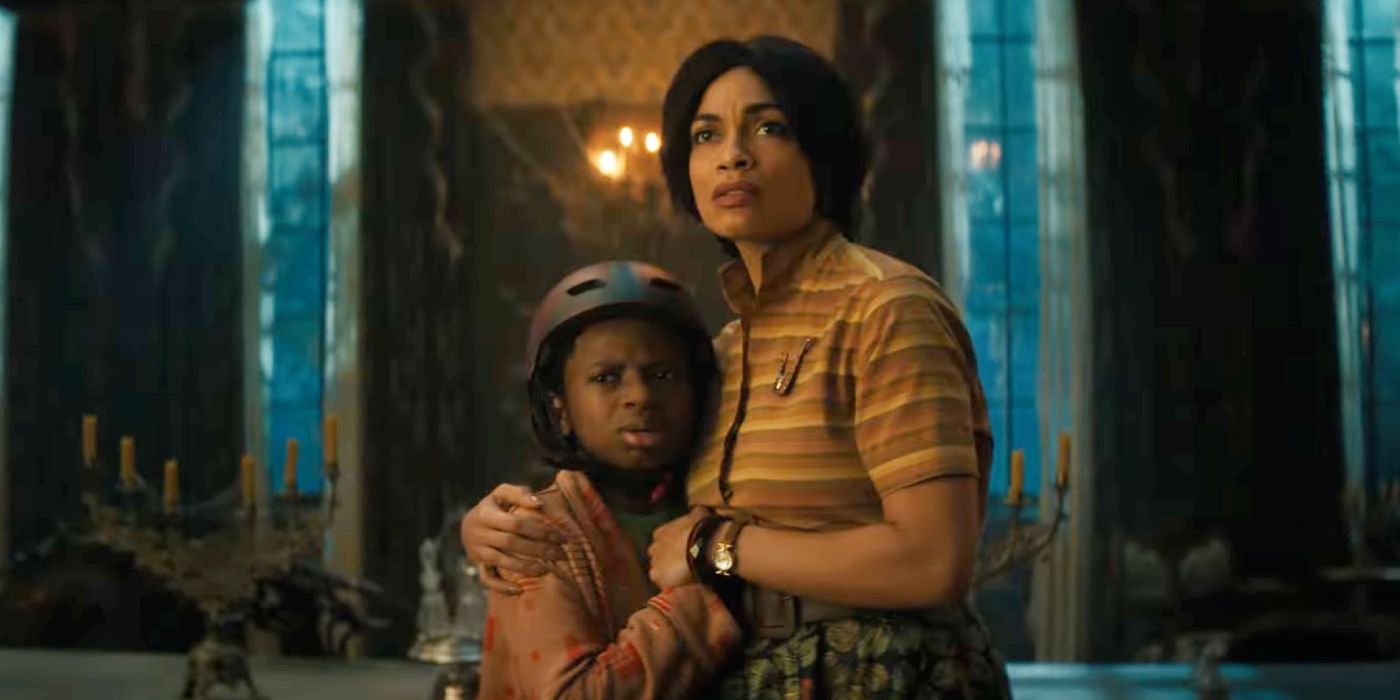 The Haunted Mansion The release date was recently moved up and will now be hitting theaters on July 28th, 2023, rather than the original August 11th, 2023 slot. This isn't the first time that the Haunted Mansion The release date has changed, as the film was initially projected to come out in March 2023, but that was later pushed back to the aforementioned August date. The reason that Haunted Mansion has been pushed up has to do with delays on The Marvelswhich will now be in theaters on November 10th, 2023.
Haunted Mansion has subsequently taken over The Marvels' old release spot, meaning that viewers won't have to wait nearly as long to see what Disney has cooked up. When it comes to its streaming release dates, Disney has made no official announcements yet. However, if it follows the trend of other Disney movies, Haunted Mansion will likely be available on Disney+ a few weeks after its theatrical release.
Haunted Mansion Cast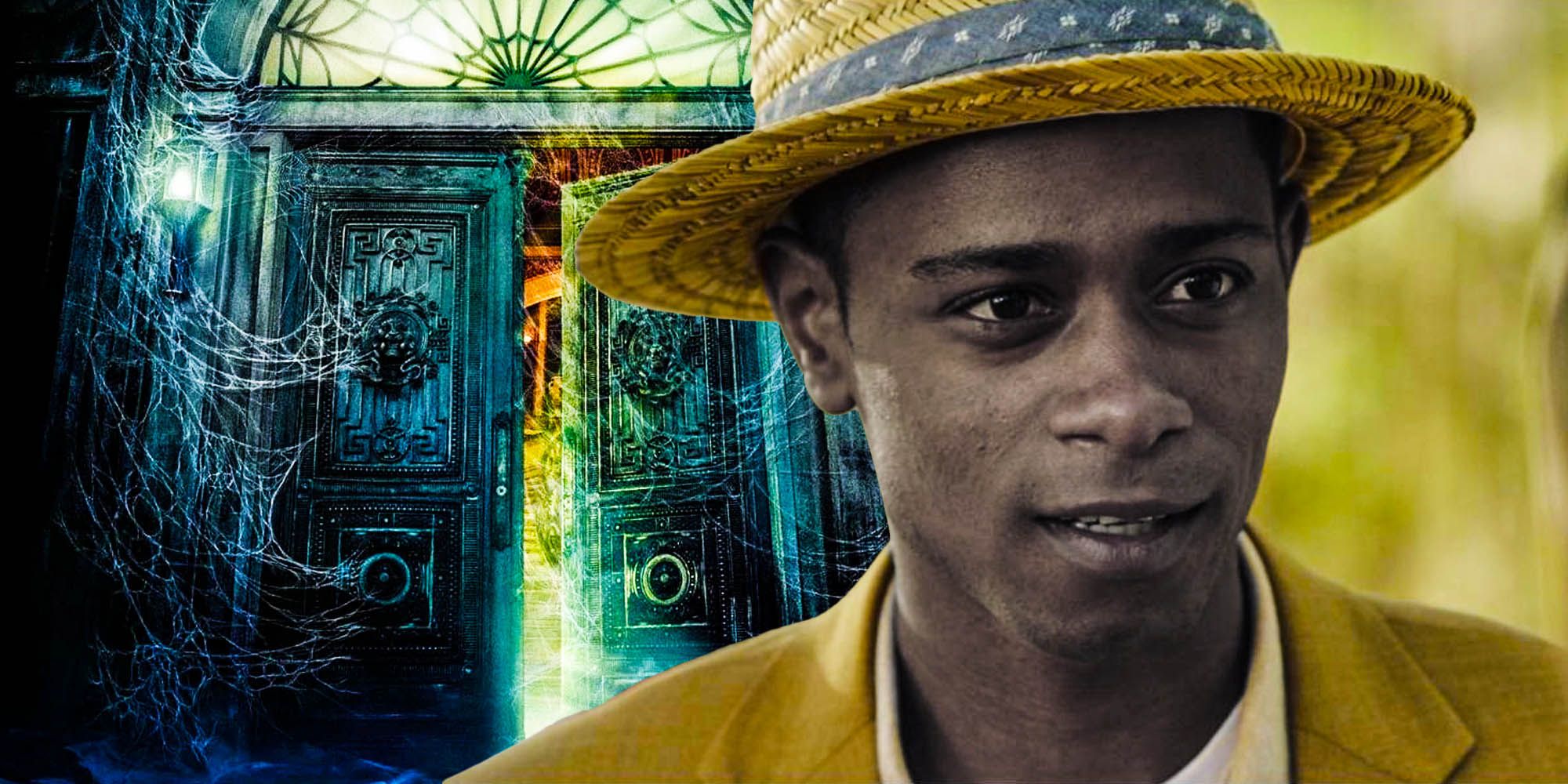 Many Hollywood A-listers have been signed on for Disney's Haunted Mansion castalready. According to reports, the movie stars Jared Leto (morbius) as the Hatbox Ghost, who is among one of the many creatures that appear on the Magic Kingdom ride. Rosario DawsonAhsoka) will play a single mother named Gabbie, while Jamie Lee Curtis (Halloween) will take on the role of a psychic, Madame Leota.
Related: How Disney's New Haunted Mansion Movie Can Finally Get The Park Ride Right
Other confirmed cast members include Lakeith Stanfield (get out) as a paranormal investigator named Ben, Owen Wilson (cars) as a priest named Kent, Danny DeVito (batman returns) as a wacky professor, and Tiffany Haddish (Girls Trip) as Harriet. Haunted Mansion Cast members in undisclosed roles include Winona Ryder (Beetlejuice), Hassan Minhaj (The Daily Show), and Dan Levy (Schitt's Creek,
Haunted Mansion Story: How Will It Adapt The Disney Ride?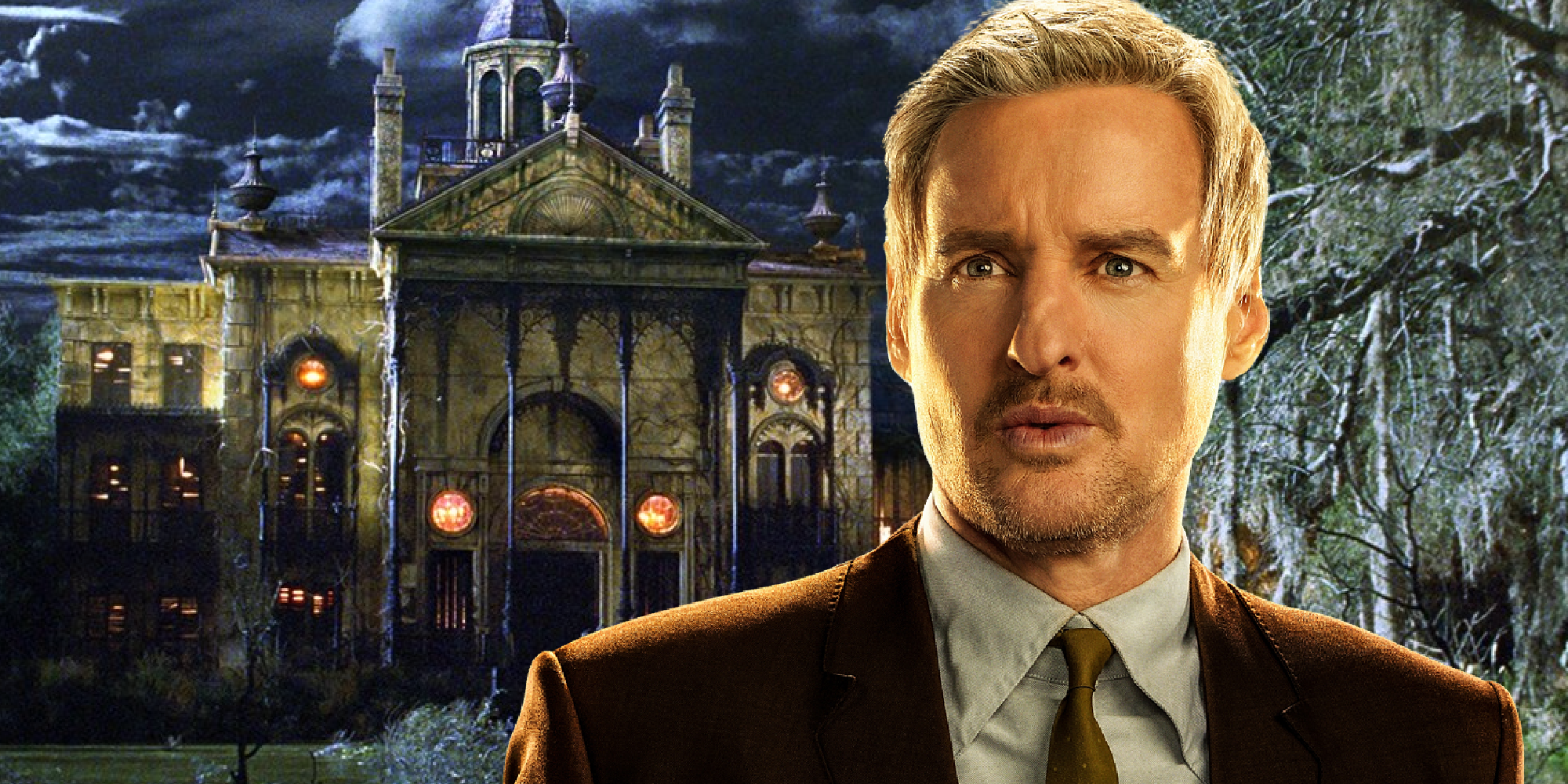 Guillermo del Toro was initially signed on to write and produce. Haunted Mansion when the movie was first announced in 2010. However, when the auteur submitted his script in 2013, it was deemed too scary, and that is when Ghostbusters writer, Katie Dippold, was taken onboard to write a new script. The early changes in Haunted Mansion's script suggest that Disney wants the movie to be family-friendly just like Eddie Murphy's version.
While most other details surrounding the movie's themes and storylines are under the covers, its official plot reveals that it will revolve around a single mom named Gabbie and her 9-year-old son who, unknown to them, move into a haunted mansion in New York. Orleans. Soon, as the terrors of the titular Haunted Mansion stories begin to surface, they seek help from a historian, a priest, a psychic, and a paranormal investigator. The movie's trailer shows that the new Haunted Mansionlike the Murphy version, adapts a number of hallmarks from the original attraction, including the famous stretching room.
Haunted Mansion Trailer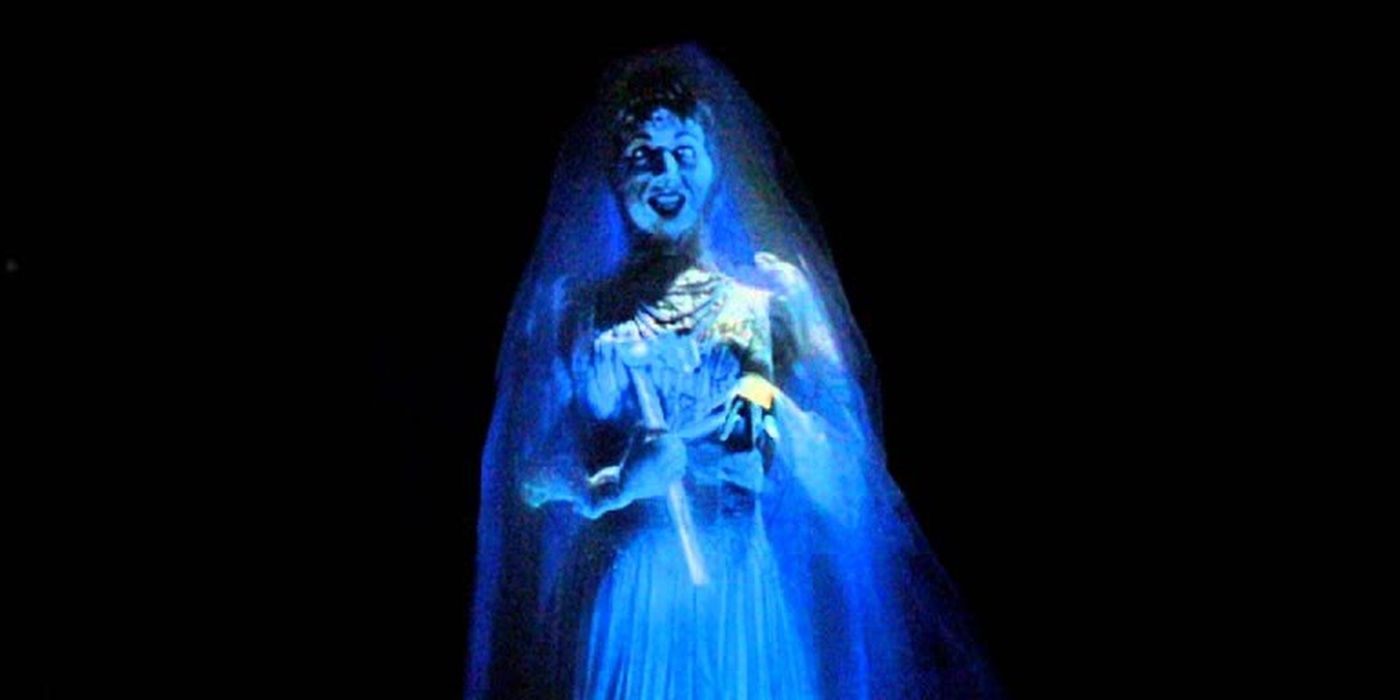 Director Justin Simien debuted an extended Haunted Mansion trailer at the Disney & Pixar Studio Showcase at D23 and a teaser trailer was released to the public on March 2, 2023. Showcasing the movie's cast and comedic tone, the trailer also confirmed that the colorful look of Eddie Murphy's Haunted Mansion The movie has also endured. It will be very interesting to see how the two movies end up comparing in terms of box office results, especially given the new movie's summer release date as opposed to the original's fall release.
Next: Every Horror Movie Releasing In 2023