Ricky Gervais Afterlife is renowned for its uproarious comedy as well as pathos, delivered by a whole host of engaging characters, including Sandy, who left after season 2. A heartbroken widow, Tony (Gervais), had to face life without his beloved wife (Kerry Godliman). , which didn't seem possible after losing Lisa to cancer. His interest in work life, friendships, and self-worth diminished, but people around him continued to see the light for him until his pain became a little more manageable. The show has had a therapeutic impact, which speaks a brutal but relatable truth about love and loss.
There was a noticeable change in characters for the final installment of Afterlife, with Roxy and the Psychiatrist not returning for season 3. Sandy's story also came to an end, though she was an integral part of the show. Starting as a new employee at the Tambury Gazette, Sandy shared a desk with Tony and watched his emotional journey unfold. Her kind nature led to empathy for her new colleague, while having difficulties in her own life. A key message in the Netflix series highlighted that "hope is everything." Sandy became a friend that helped Tony to focus on hope, and find it in the people he least expected.
RELATED: What the Final Shot of After Life Season 3 Really Means
Sandy Actor, Mandeep Dhillon, Wasn't Available For Season 3
Ricky Gervais has explained that the reason Sandy was written out of season 3 (breaking a Ricky Gervais tradition) was simply because actor Mandeep Dhillon wasn't available at that specific time (via radiotimes.) Both she and Gervais tried to make the scheduling work, but ultimately, her other commitments couldn't be rearranged. As COVID was around the same time, she had to travel early for her job, which was in America. Gervais further commented that it is not uncommon for people to no longer work on a show, especially with a third season, as they are even more likely to have something else going on.
It's not made clear what Dhillon was working on instead of Afterlife but she has been involved with a number of exciting shows. Among other successful programs, since 2021, Dhillon has been part of the main cast in CSI:Vegas, which has played out dark twists and taken Dhillon to an entirely different genre of TV, compared to playing Sandy. Prior to her time on Afterlife the actor had already worked with Gervais in David Brent: Life On The Road, portraying receptionist Karen.
Colleen Replaced Sandy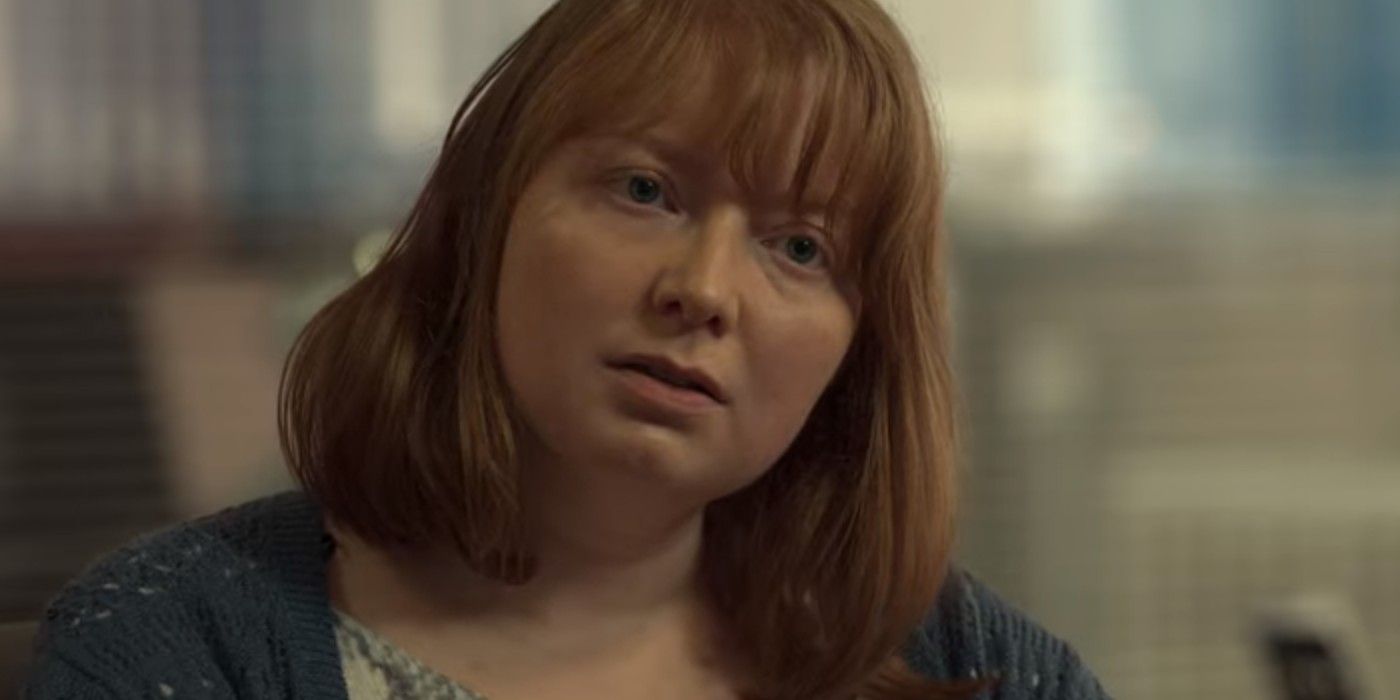 It was a shame that Sandy and Tony's friendship didn't get the development it deserved, but another equally intriguing character, Coleen (Kath Hughes), replaced her. Colleen sat at, what was, Sandy's desk, coming into the show with sheer naivety about her job and needing Tony to explain what their roles entailed. However, season 3 wasn't the first time audiences had seen Colleen (which made a season 1 joke funnier). When Tony goes to buy dog ​​food at a supermarket, Colleen is the shop assistant who (unhelpfully) directs him to what he wants. Although the pair don't mention their original meeting, Coleen does mention she worked at the mini-mart.
Each season's cast was well selected, with all members embodying their character and serving a clear purpose to the plot. Dhillon added a different personality when playing Sandy, allowing Tony to connect with someone of a different age, see the struggles she faced in her life, and support her in his own way. Every aspect of the British comedy-drama came together perfectly. Unfortunately, Sandy wasn't part of Afterlife's last season for reasons that couldn't be helped, but the character had an important impact, remaining a memorable part.
MORE: Ricky Gervais' US Office Cameo Explained