90 Fiancé: The Other Way's Mahmoud lives with his family, and his wife Nicole is living with them. However, the dynamic may become a problem.
Mahmoud's living situation on 90 Day Fiancé: The Other Way may not be healthy for him and his wife, Nicole Sherbiny. Nicole moved to Egypt in a recent episode of the 90 Day Fiancé spinoff, but she's less than thrilled to be there. In her first appearance in the series, she told her friends how much she hated Egypt the first time she lived there with Mahmoud and wasn't excited to go back. Nicole especially dislikes Mahmoud's religion and how he expects her to dress very conservatively, as that's how women are expected to dress in his culture.
When it was time for Nicole and Mahmoud's reunion on 90 Day Fiancé: The Other WayNicole was hesitant. She told her parents she wasn't looking forward to moving to Egypt and reminisced about how unhappy she was the first time. When she got to Egypt, she realized all the issues she and Mahmoud had the first time were still there and didn't disappear when she moved back to LA. One issue is that she and Mahmoud are living with their big family in one house. Nicole suspects this will be an issue, and she might be right.
Related: Why 90 Day Fiancé Fans Blame Nicole For Friction With Husband Mahmoud
Nicole Is Overwhelmed By Mahmoud's Family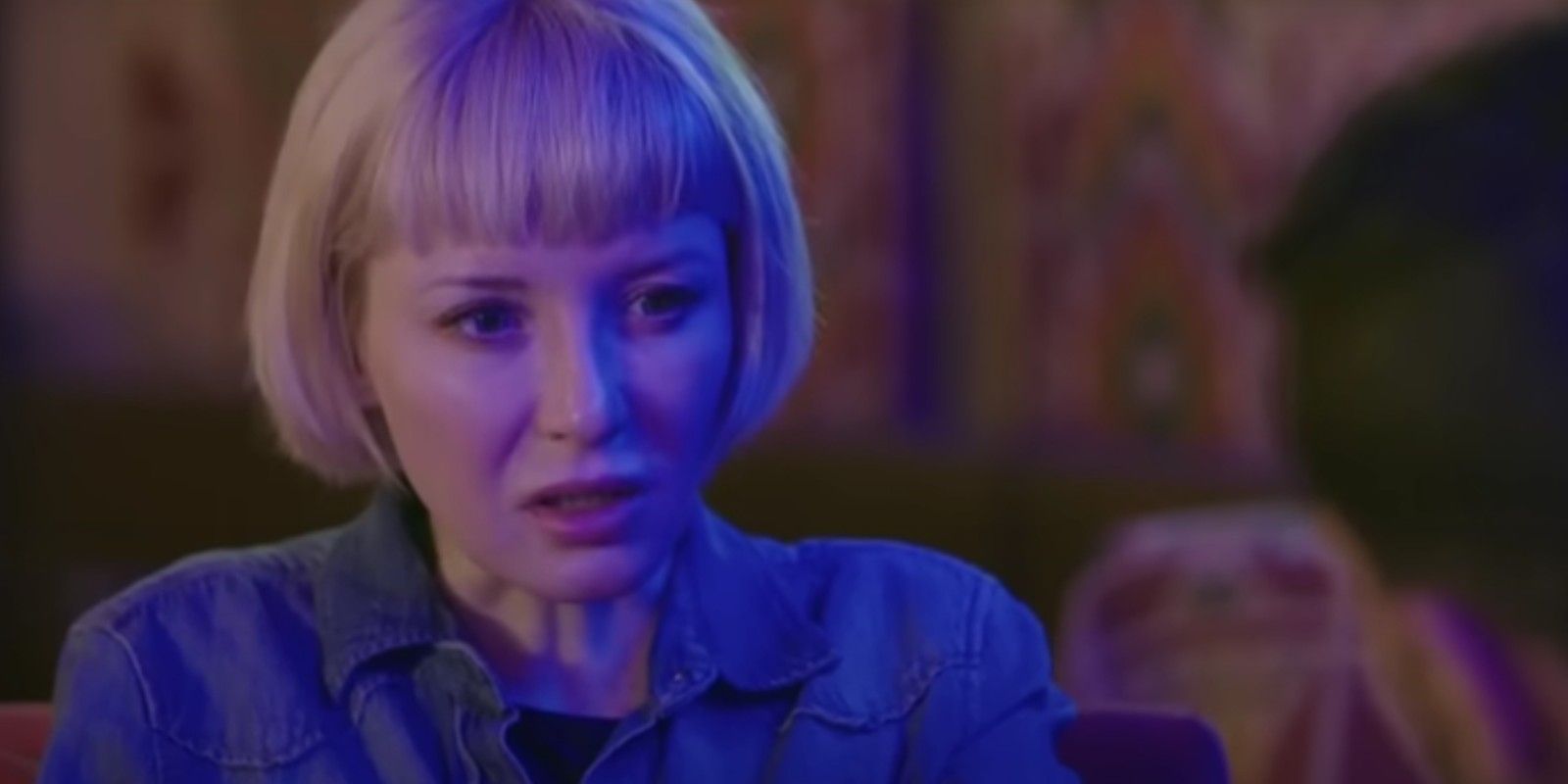 Nicole mentioned to Mahmoud in the latest 90 Day Fiancé: The Other Way episode that she wishes they could live on their own so they could have more privacy and freedom. Unfortunately, Mahmoud likes living with his family as it's a part of their culture. Since Nicole is already having a difficult time adjusting to Egypt and was hesitant to even return, living with Mahmoud's large family will only make things more stressful. The environment is very overwhelming, especially since Nicole is used to living on her own in LA. While she wants to be with her husband in Egypt and wants to get along with his family, being around them all the time might be too much for her to handle.
Mahmoud's Family Reminds Nicole Of The Culture She Disagrees With
Nicole's struggles with Mahmoud's culture and beliefs are amplified when she's around his family. As she's coping with having to cover her body and follow the other rules Mahmoud's religion set for women, being around his family isn't making it easier. His brother's wife seems fine with the lifestyle and doesn't seem to understand Nicole's perspective. Since Nicole left Egypt and almost split from Mahmoud over the rules, it would be a lot easier for them to rebuild their relationship if they had a space of their own. Mahmoud's family will likely be in Nicole and Mahmoud's business a lot which can cause many issues. If they get into any arguments, his family will be there to watch.
As much as anyone wants to get along with their partner's parents, they don't want to spend all their time with them. It's understandable why Nicole wants her own place with Mahmoud. It would be much healthier for their relationship if they had space to be alone and process everything they're going through. Being around Mahmoud's family could be the thing that tears them further apart, and if they want their relationship to last, the 90 Day Fiancé: The Other Way couple should think about moving out.
More:Why 90 Day Fiancé Fans Are Getting 'Weird Vibes' From Nicole
90 Day Fiancé: The Other Way airs Sundays at 8 pm EST on TLC.