After four long years, we finally have a release date for Allahyar and 100 Flowers of God, the sequel Allahyar and the Legend of Markhor. The animated film feature, scheduled to hit theaters on June 2 this year, will also be Pakistan's first-ever stereoscopic 3D film.
The teaser for the action-thriller has raised the stakes high for a never-seen-before animation epic. The clip begins with the robot police going for the hills to presumably arrest Allahyar, his friend Hero, the Chacor, and a mysterious third ally. It's the three heroes against a troop of robot-uniformed officers in a futuristic, mechanized city featuring domes and skyscrapers.

While the trailer barely reveals anything about the storyline, the two heroes dressed in suits of armor are reminiscent of steampunk novels, and Robocop is enough to get the excitement going.
The short clip leaves room for further questions, such as; what are the 100 flowers? Is the sequel connected to the original film? How did we end up in a futuristic city after the lush forests of northern Pakistan? And where is Mehru, the Markhor from the first film? Guess we just have to wait till June to find out!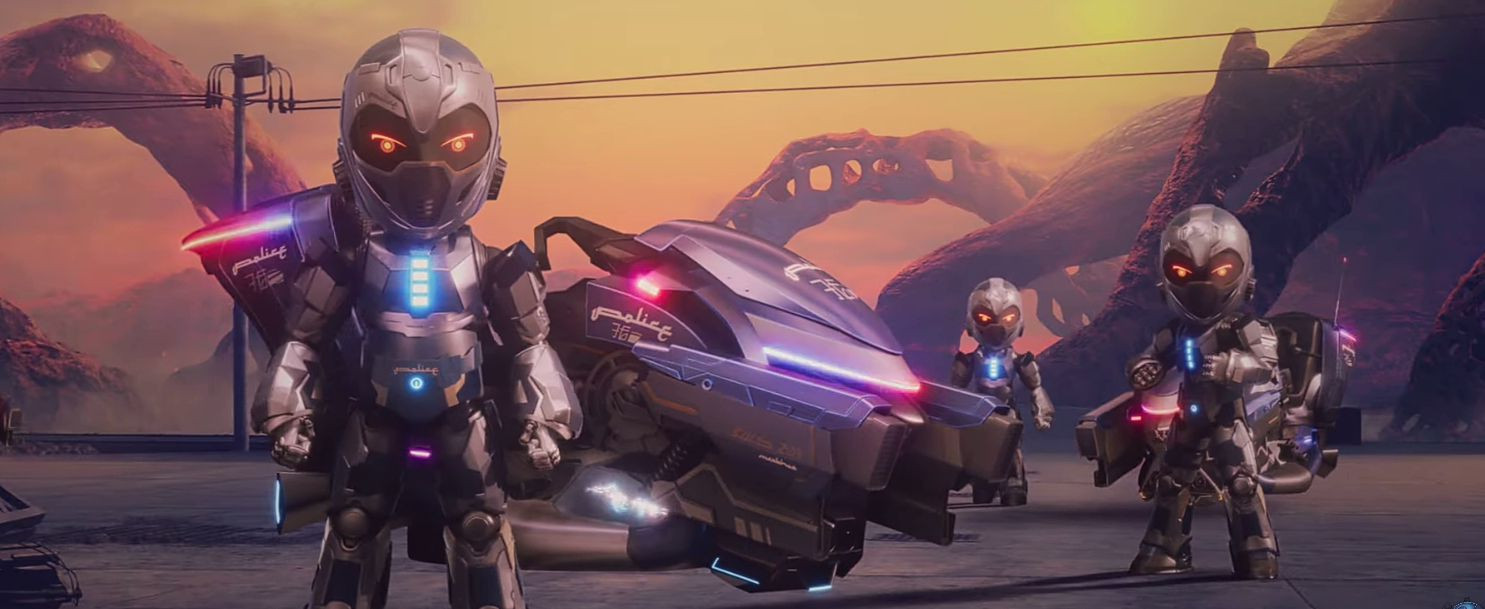 In a recent press conference, writer, director and producer Uzair Zaheer Khan spoke with regard to his vision behind the film, "We've taken this film to the next level, from entertainment value, visual appeal and storytelling to production quality, we hope that the audiences will love this animated work of art more than our last film."
Allahyar and 100 Flowers of God features a star-studded cast for voiceovers. It includes Humayun Saeed, Ali Zafar, Iqra Aziz, Meera, Bushra Ansari, Nadia Jamil, Anum Zaidi, Azlan Uzair, and Azfar Jafri. Ali Zafar, Ali Noor, Sanam Marvi, Bushra and Grehen, the Band are behind the soundtracks for the film.