Imran Ashraf's ex-wife Kiran Ashfaque has finally opened up about her split from the actor, and her life after divorce in a recent Q&A.
Last year saw many celebrity marriages breaking apart and Imran's was one of them. While 2022 marked the first time the renowned TV actor appeared on the big screen, things didn't seem to be going too well for the star at home. Imran and Kiran announced their divorce on October 18, 2022. They were married for four years.
Now, to the shock of Imran's fans, Kiran has spilled the beans on their divorce, and hinted at the differences that may have caused a rift. In an interactive session on Instagram, Kiran, who is now actively working in the showbiz with her dramas airing, shared that she is leading a peaceful life. And while her married life appeared peaceful too, things were different behind closed doors.
It all started when a fan inquired, "What was the reason for your divorce? We used to call you guys an ideal couple. Kiran replied, "Not all that glitters is gold." A user held, "But Imran Ashraf was so nice… Why'd you get a divorce?" Kiran snapped back, "Why don't you ask him why he gave me a divorce?"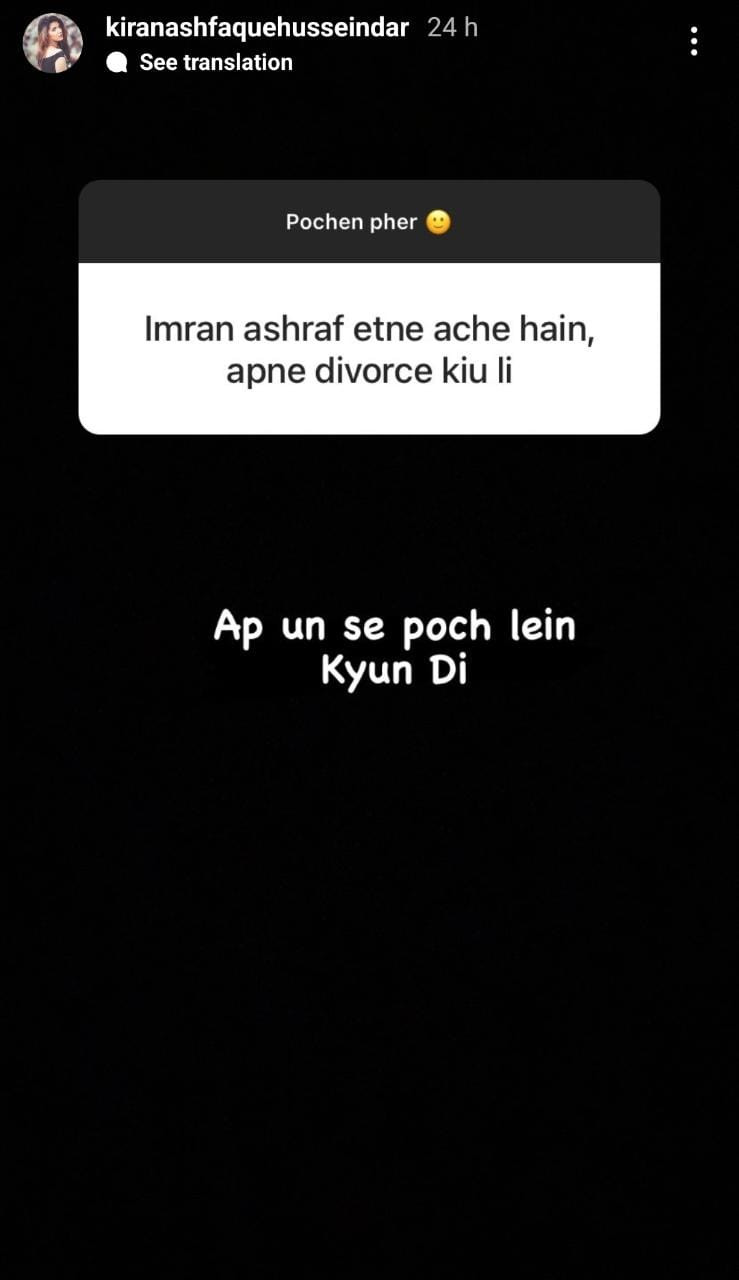 Another asked, "I heard that you were too bold, that's why he divorced you?" To this, the actor said, "I was always bold, check my old pictures. I changed myself for someone. And now this is my advice to everyone; never change yourself for anyone. A user went on to question, "What should one not tolerate in a relationship?" Kiran asserted, "The moment you see red flags, run!" Another asked, "How does one detect red flags?" Kiran shared, "There can be many signs but the most important is disrespect."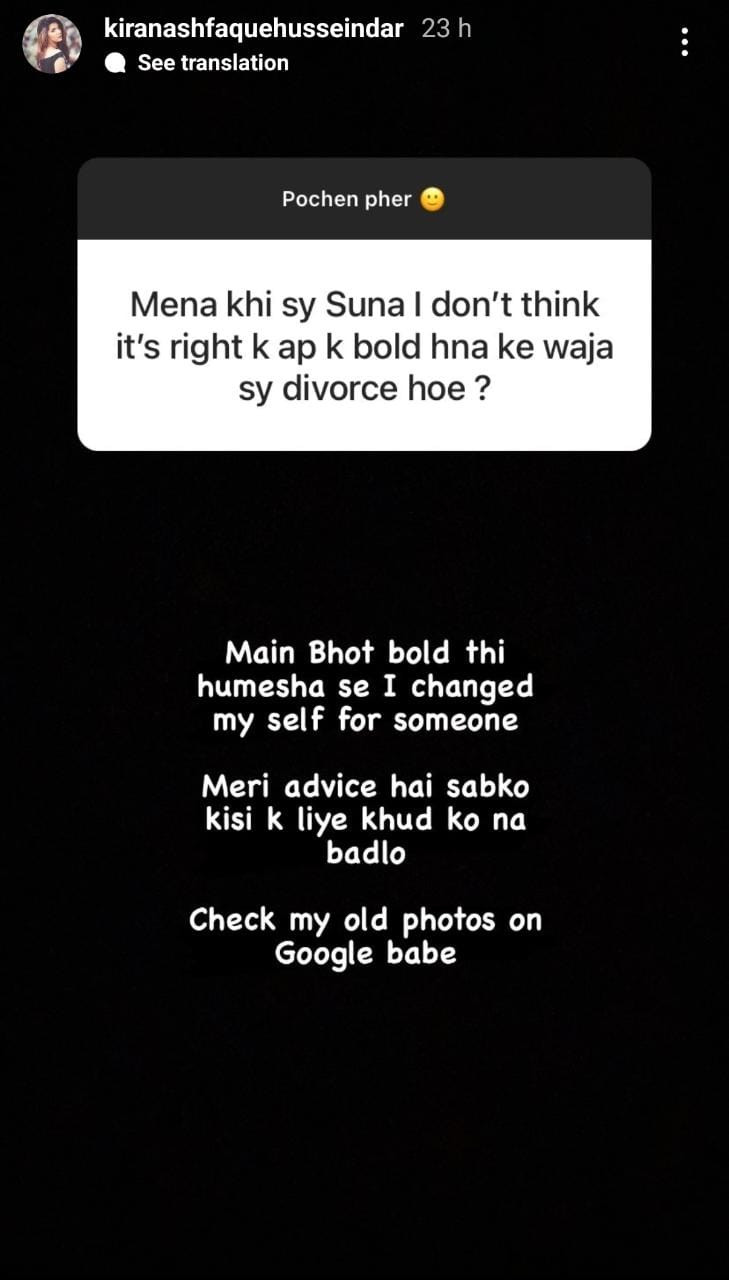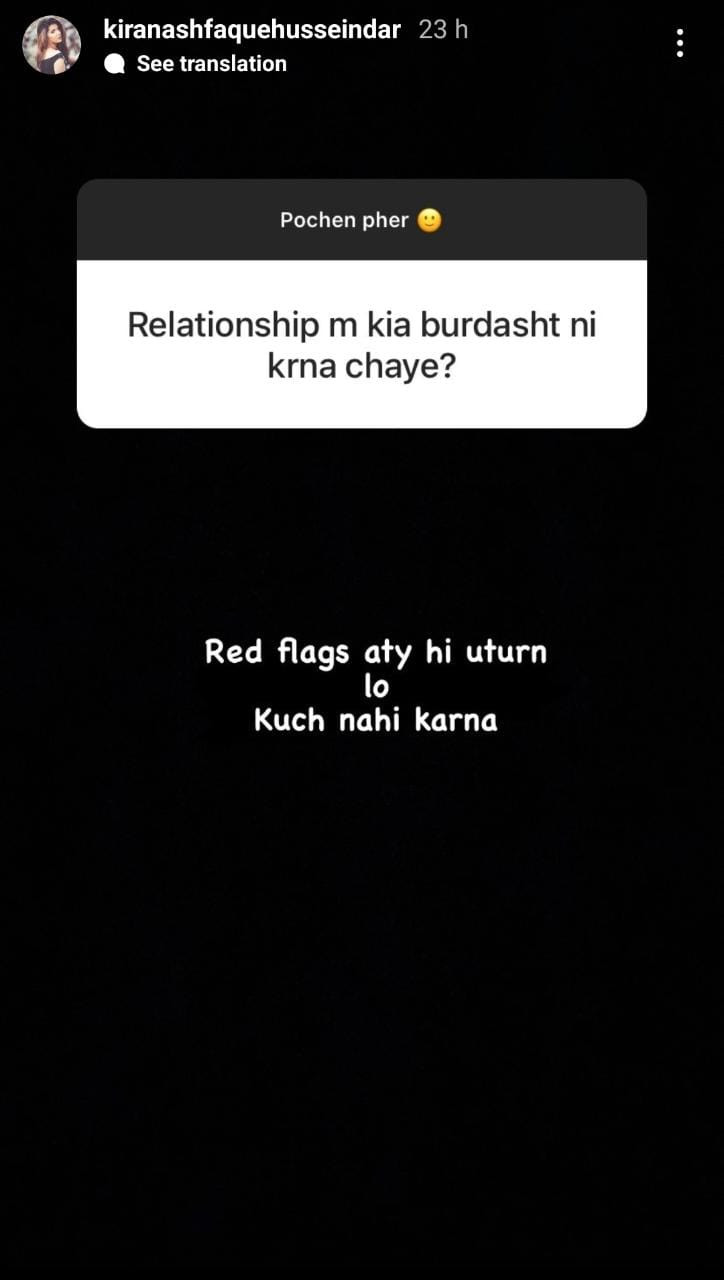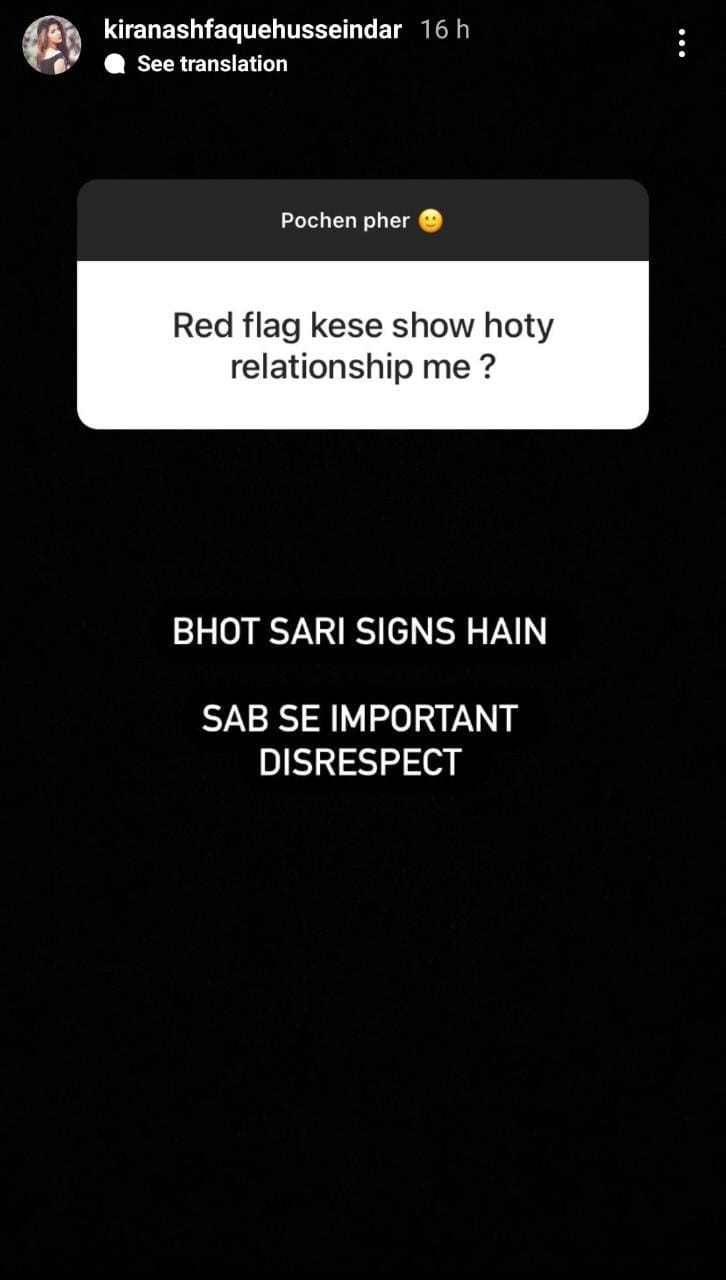 On the contrary, when a user asked, "If one's husband is nice, should they compromise with in-laws?" Kiran maintained, "If one's husband is nice then they should do everything for them." A user even pointed out, "You deleted all your pictures with Imran Ashraf but he still didn't delete the ones with you." To this, Kiran noted, "Because he must have posted merely 10-12 photos with me. My handle was full of him.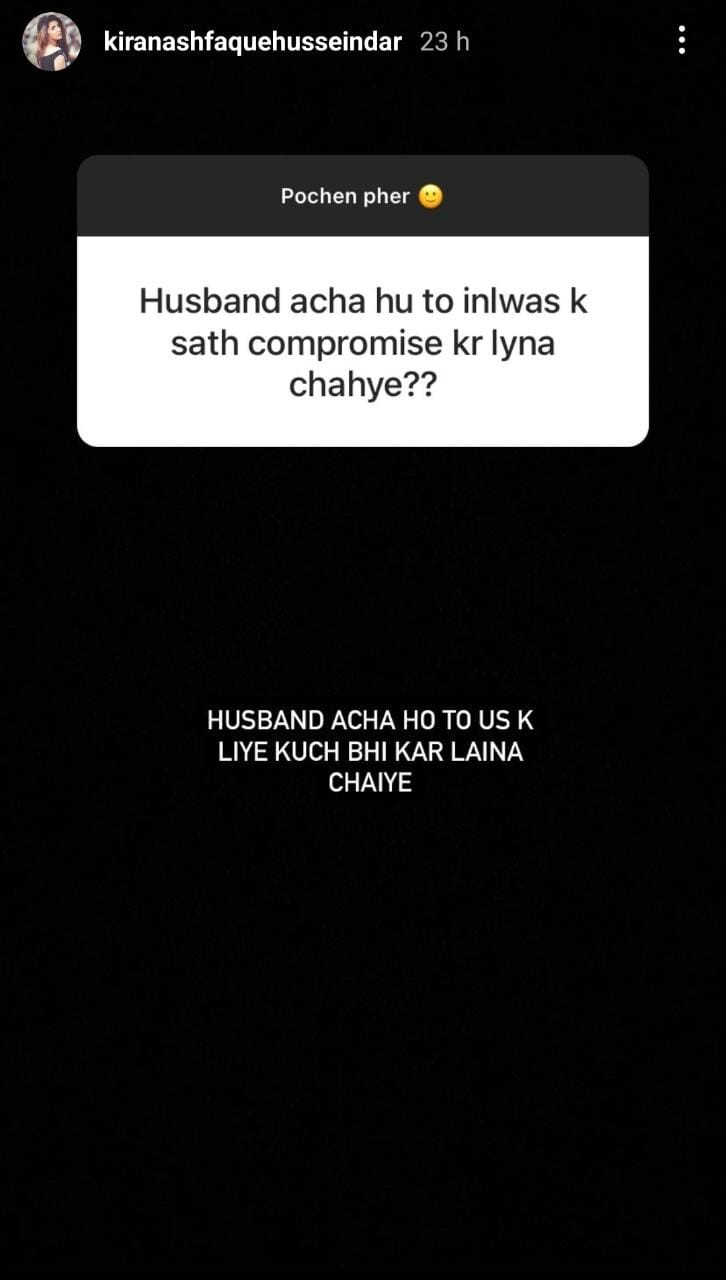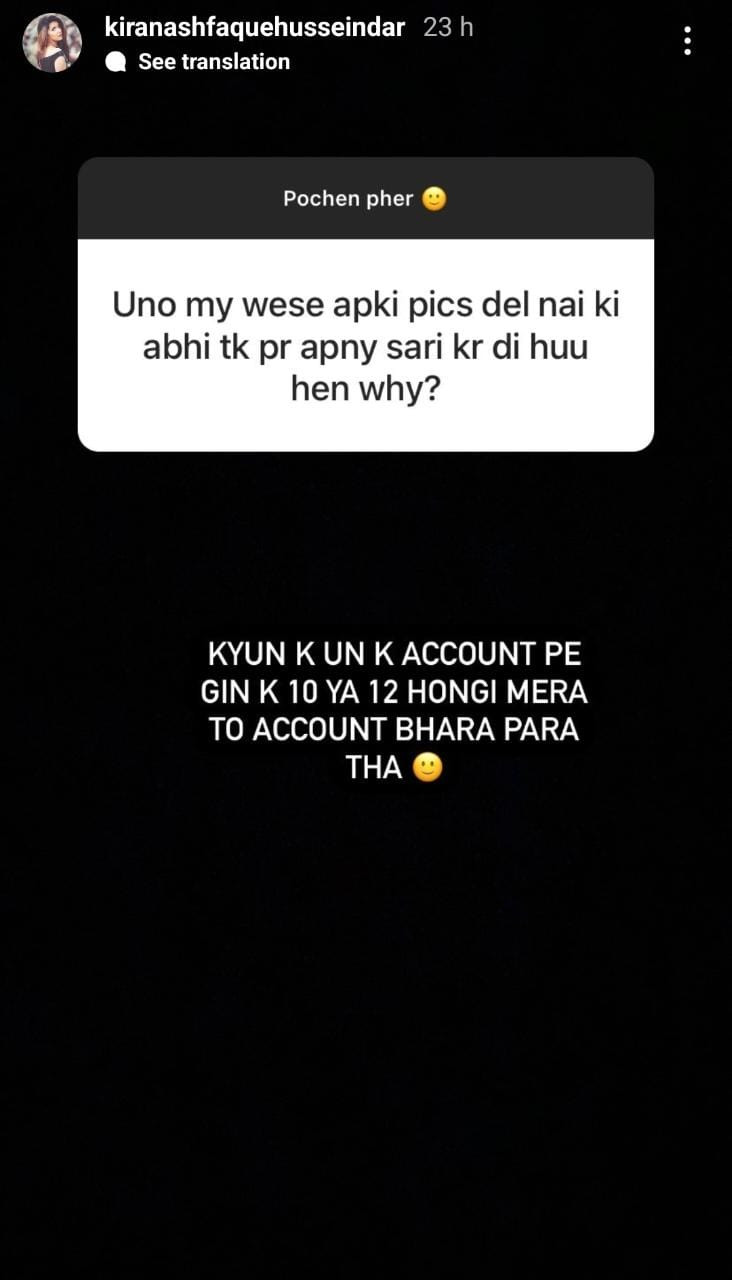 A person asked her why indigenous society blames women after divorce. To this, Kiran reflected that it is always easier to point fingers at a woman. When a user said, "Imran would say you are lucky for him, he became famous after marrying you." Kiran replied, "Then why do people call me a gold-digger, as though I only married him for his name?"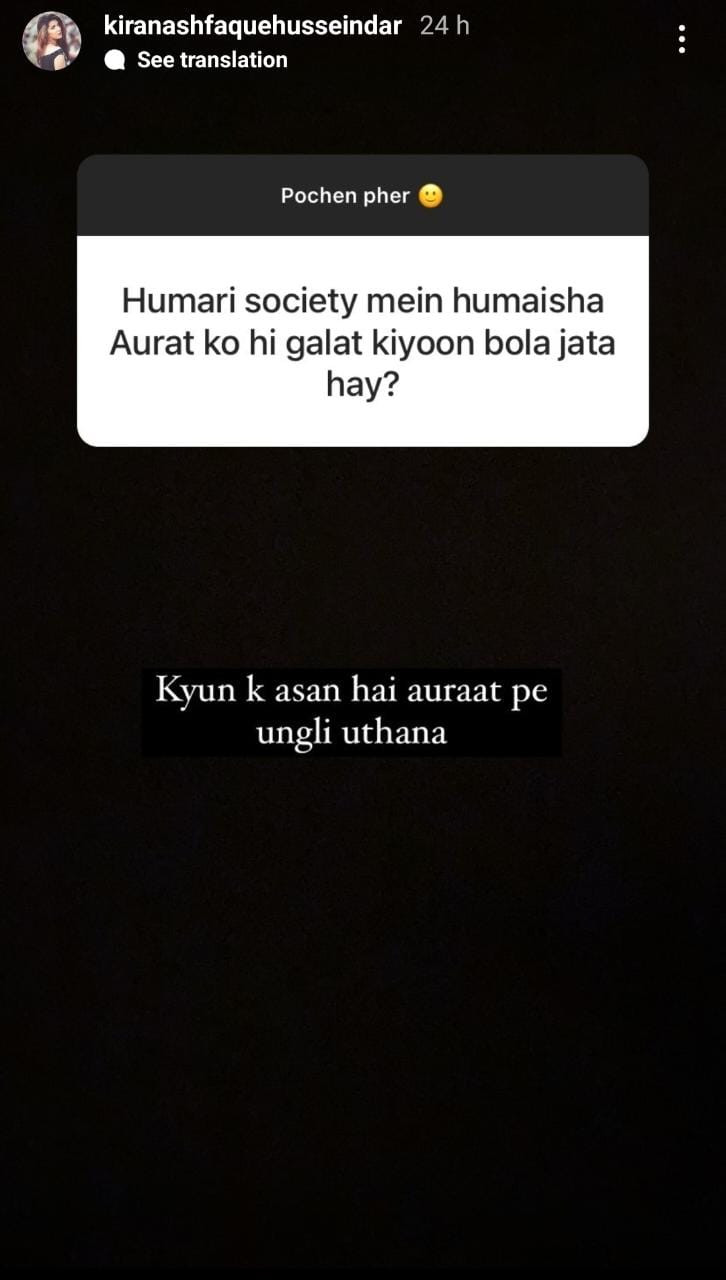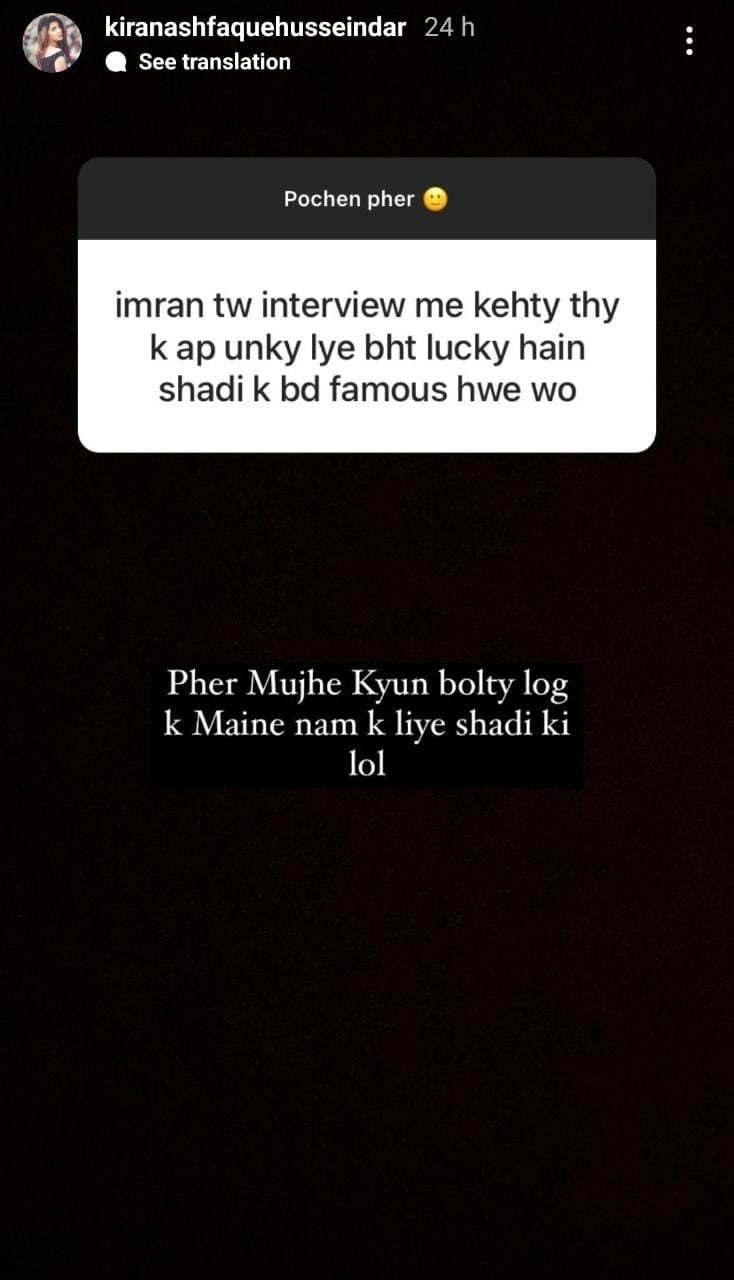 She also explained that her divorce was not a one-sided decision and both her and Imran had issues in their marriage. And to those asking her about moving on with kids, Kiran assured that it is not easy but it is doable. She also told everyone that her son lives with both of them from time to time.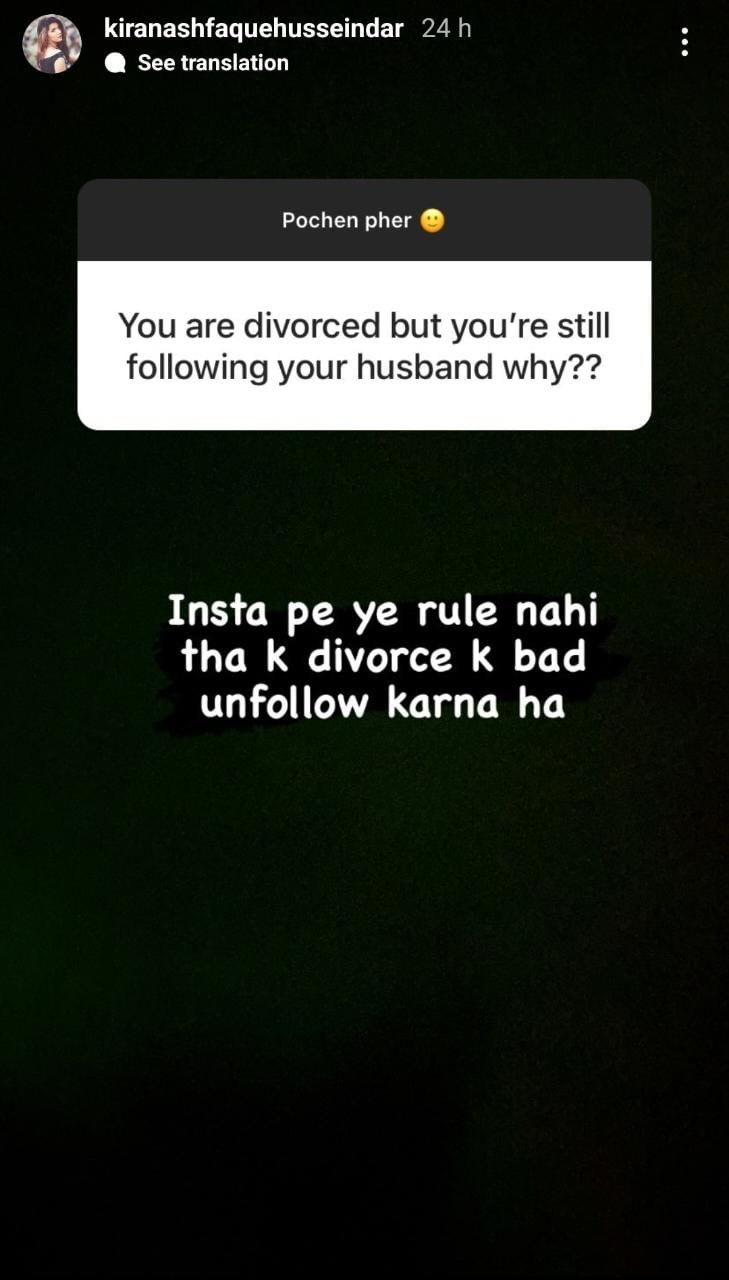 When a user asked her why she continues to follow her ex-husband on Instagram, Kiran reminded them, "But there is no clause on Instagram that says one needs to unfollow their ex-husbands after divorce."
Have something to add to the story? Share it in the comments below.