Ristar is an unusual hero. He looks like a cartoon star, with a yellow body, five points, and a confident smirk. His sneakers and smile say Sonic, but this lower-tier Sega mascot doesn't gotta go fast. His abilities, strangely, have nothing to do with anything stars can do. You might expect heat- or light-related skills, but nope. He will never blind his enemies with solar flares or toast them with heat. For some reason, the main thing Ristar does is stretch his arms like Mr. Fantastic, grab the strange alien critters that inhabit his lush levels, and snap his arms back like rubber bands. He ain't like no star I've ever seen.
Despite that mismatch, Ristar rules. I recently upgraded to the Nintendo Switch Online + Expansion Pack, the subscription tier that grants access to N64, GBA, and Sega Genesis games and Ristar is there, right next to Streets of Rage 2 and Sonic Spinball. I rented Ristar from the video store a ton of times as a kid, so it was inevitable that I would eventually check in on my old pal now that he's shining in the Switch's firmament.
RELATED: Fans Want To See Sonic R, Sonic The Fighters, And More In Sonic Origins Plus
These check-ins have not been especially kind to some of the other games available through NSO. Some games from the SNES/Genesis era don't hold up at all. Despite looking pretty incredible — they're truly the most '90s-looking games ever made in a way that hits me deep in the nostalgia — the Earthworm Jim games are ridiculously difficult and just feel unfair, even with the ability to create suspend points ( which is to say nothing of their creator's behind-the-scenes controversies).
But my solar stroller doesn't have that problem. Ristar still plays great in 2023. Much of the game revolves around Ristar extending his arms, grabbing a pole or a bar, and swinging around it. He might reach vertically, and swing up a level. Or, he might swing between parallel poles, gaining height as he swaps from one to the other. The one time Ristar does act like a star it's to become one of the shooting variety, with the little dude grabbing onto cranks in the level which he can rotate with to gain speed, then fly up into the air. The Sonic games had little spinning screens at the end of their levels, but Ristar takes off into space via crank.
I don't want a reboot because Ristar has rough edges that need to be sanded off. The game generally plays really well, especially with the NSO-enabled addition of save states. I want a reboot because, bizarrely, Ristar never got a sequel after the one-two punch of his Genesis and Game Gear outings.
Back in 2006, Ristar designer Akira Nishino said that a sequel had been considered but never made it off the ground, and that Ristar would "probably not" return.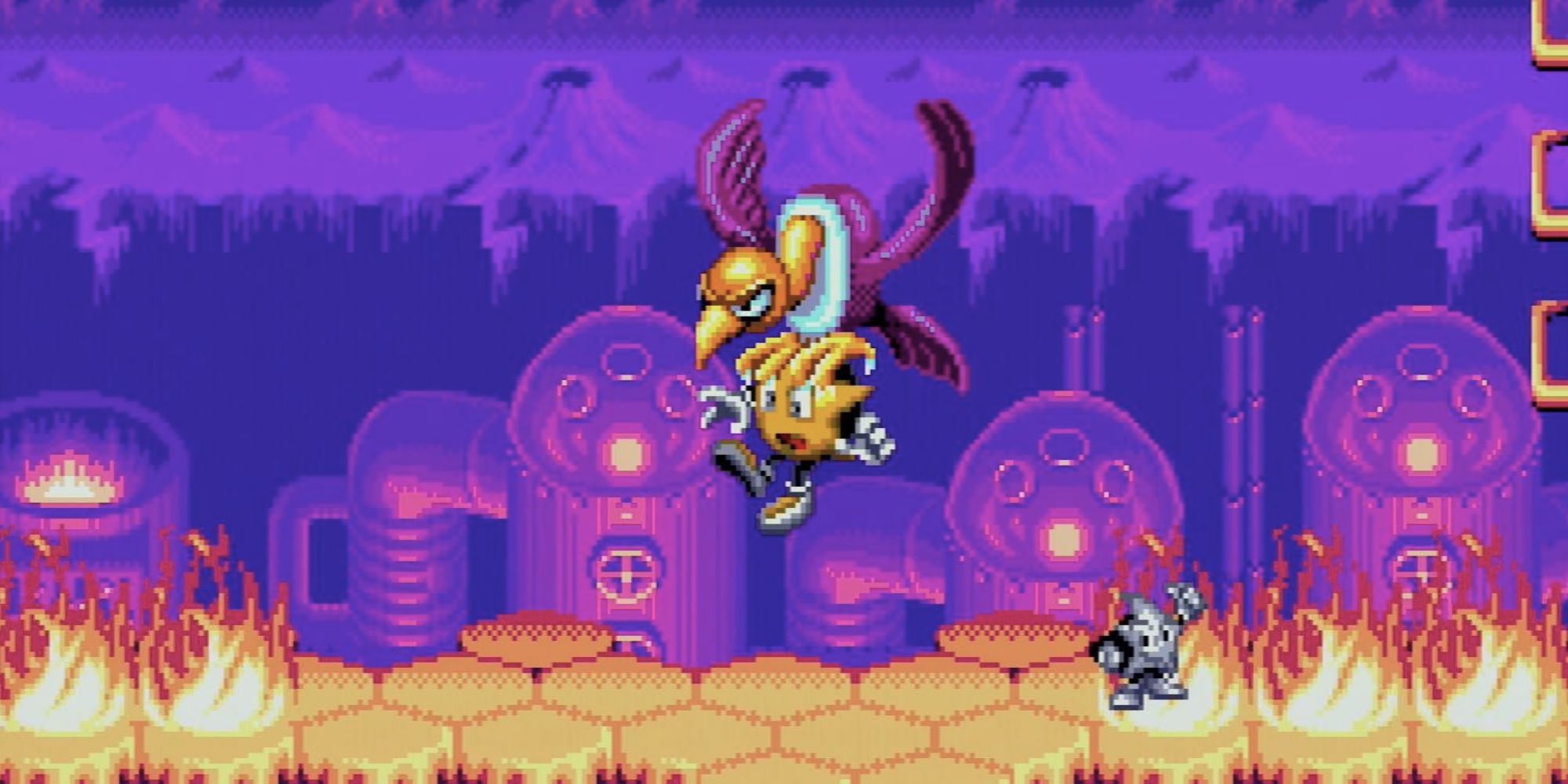 "But since fans have a say in such matters," he said, "your input is greatly appreciated."
Over the years, other Sega cult characters have gotten another shot at life. Nights into Dreams (which has aged much, much worse than Ristar) was resurrected for the Wii title Nights: Journey of Dreams. But Ristar has stayed in retirement, alongside Billy Hatcher and his giant egg. The best Sonic game in recent years, Sonic Mania, was developed by Sega in collaboration with Christian Whitehead, a developer and Sonic fan who had previously worked on Sonic ports. It would be great to see Ristar get the same treatment. The anthropomorphic star deserves another shot at stardom.
NEXT: This Is The Year I Finally Finish Persona 5