In older Pokemon games such as Pokemon Emerald, HMs, or "Hidden Machines," there are specific moves that are necessary for traveling around the region. For any obstacle in the way, HMs such as Cut and Strength must be taught to one of the six Pokémon in the trainer's party.
RELATED: The Strongest Psychic-Type Pokemon In Gen 3
HMs are… problematic. They take up a valuable slot on a Pokemon's moveset, they aren't always the most powerful attacks in battle, and they cannot be easily replaced by another move. Therefore, many trainers will opt to carry around an "HM mule," whose main purpose on the team is to use as many HMs as possible so that the rest of the team doesn't have to. Here are Hoenn's best mules.
Updated on March 11, 2023 by Quinton O'ConnorPokemon Emerald occupies an interesting position in series history. There's long been debate over whether the sixth-gen Hoenn remakes, Omega Ruby & Alpha Sapphire, fully delivered their promise of being straightforwardly superior titles. Someone out there is always sampling the classics for the first time, including highly-regarded third versions like Emerald (and Platinum). But you'll need to adapt, or readapt, to the old HM style – which can be rough.
16
Hariyama
A Fighting-type HM mule? In this economy? You got that right. Hariyama can learn two of the expected HMs for a Fighting-type Pokemon: Strength and Rock Smash. That's expected, unexciting, and not the reason Hariyama makes it onto this list.
The twist with Hariyama is that it can learn to surf. As a result, this big and bulky Fighting-type Pokemon can help you ride the Hoenn waves from island to island as you continue your quest to become a Pokemon Master.
15
Relicanth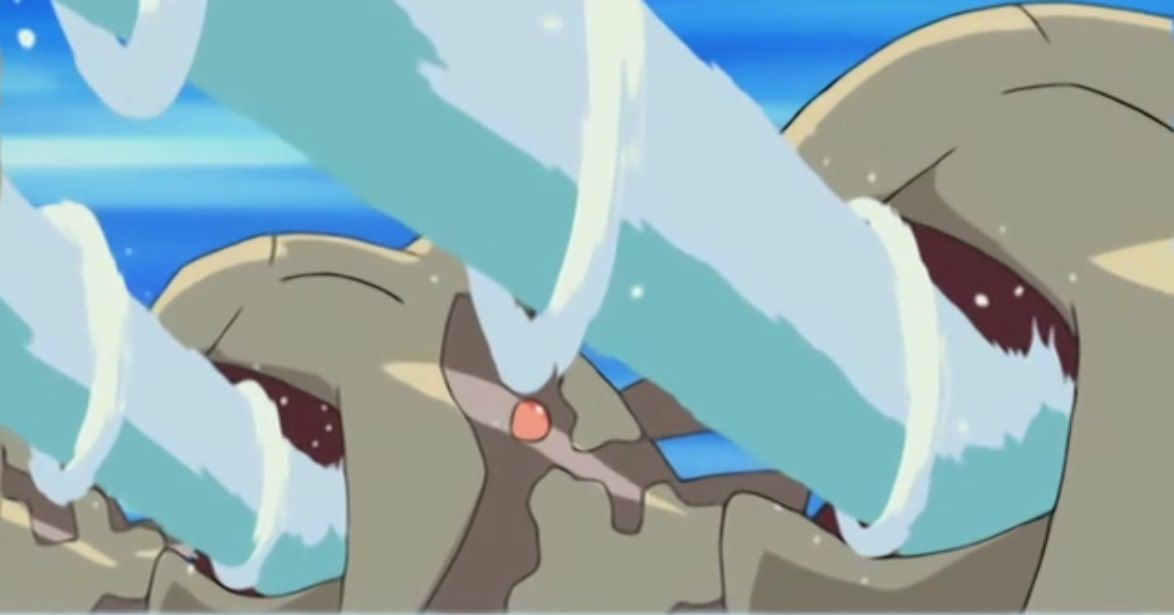 Relicanth is a relatively surprising inclusion. It fulfills the ideal requirements for an HM mule in that it can learn four HMs: Surf, Waterfall, Dive, and Rock Smash. That last one is what edges it out over other Water-types such as Luvdisc.
It also helps that Relicanth is required for the Regirock, Registeel, and Regice puzzles. Relicanth is a relatively rare Pokemon, so that might make it a reluctant choice for many trainers. However, it's a trooper of an HM user, so it earns its spot on the list.
14
Walrein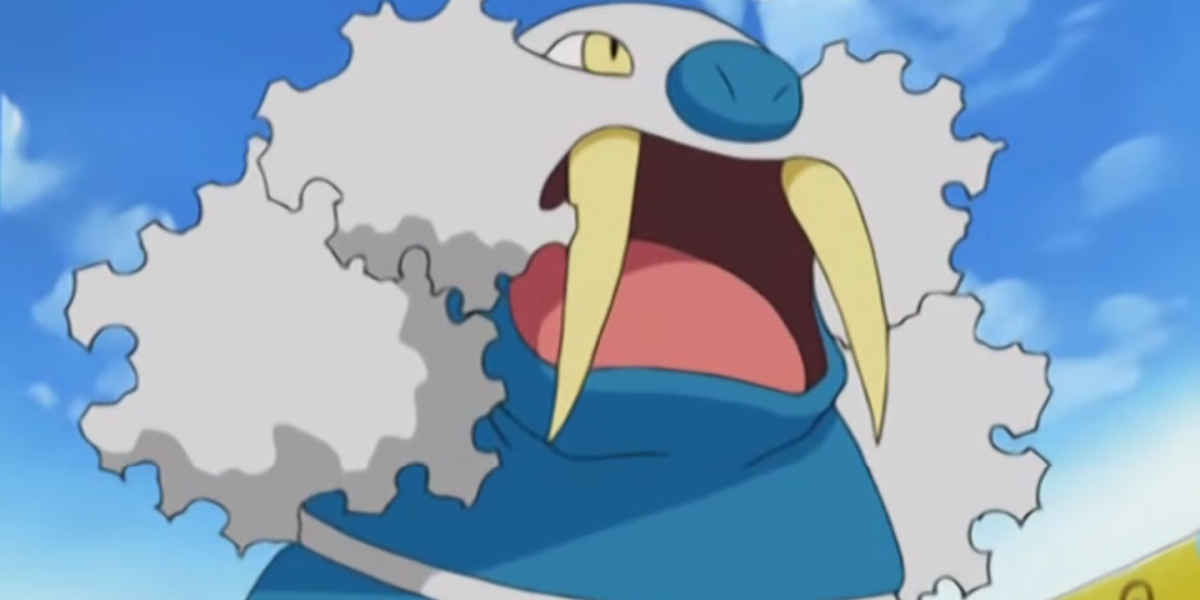 Walrein wins out over Relicanth with another HM at its disposal: Strength. This large and icy lad can push around boulders, presumably with either its head or flippers. Walrein can also learn Rock Smash, Surf, Waterfall, and Dive.
With Spheal evolving to Sealeo at level 32 and Sealeo into Walrein at level 44, it's a lot of work, but it's an option that's on the table. Plus, with that spread of Water-type moves, it wouldn't be in that much trouble if the rest of your team were knocked out in an intense battle.
13
Sharpedo
Sharpedo is a fast, strong, and cool water-type that stands out among a (literal) sea of ​​water-type Pokemon. It does require the Surf HM to even find Sharpedo (either by catching Carvanha on Route 118 with the Good Rod or just in the wild), but it is worth it.
This one Pokemon is capable of learning five different HMs, importantly being the vital late-game HMs. On top of that, it can effectively utilize the power of the better HMs like Strength and Surf, meaning that even with a full HM moveset it can still find use as a party member. Sharpedo is absolutely a solid HM user.
12
Swampert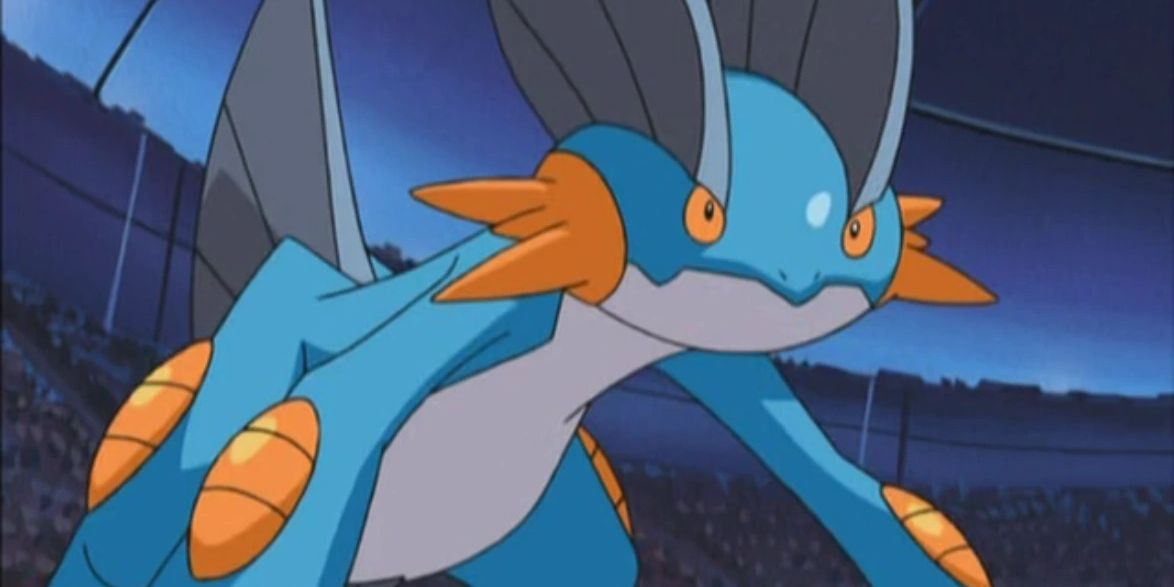 Most people will assume the best HM-user to find early on is Linoone, since Zigzagoon is one of the first Pokemon a new trainer will encounter. But what Pokémon appeared even earlier? That's right, the starter Pokemon, and Swampert just so happens to be an excellent choice for this reason.
It may seem a bit depressing to use a starter Pokemon as the primary HM-user, but Swampert is perfect for the job. It learns all the important HMs exactly when the player will acquire them, meaning no new Pokemon will need to be caught for the job.
11
Kyogre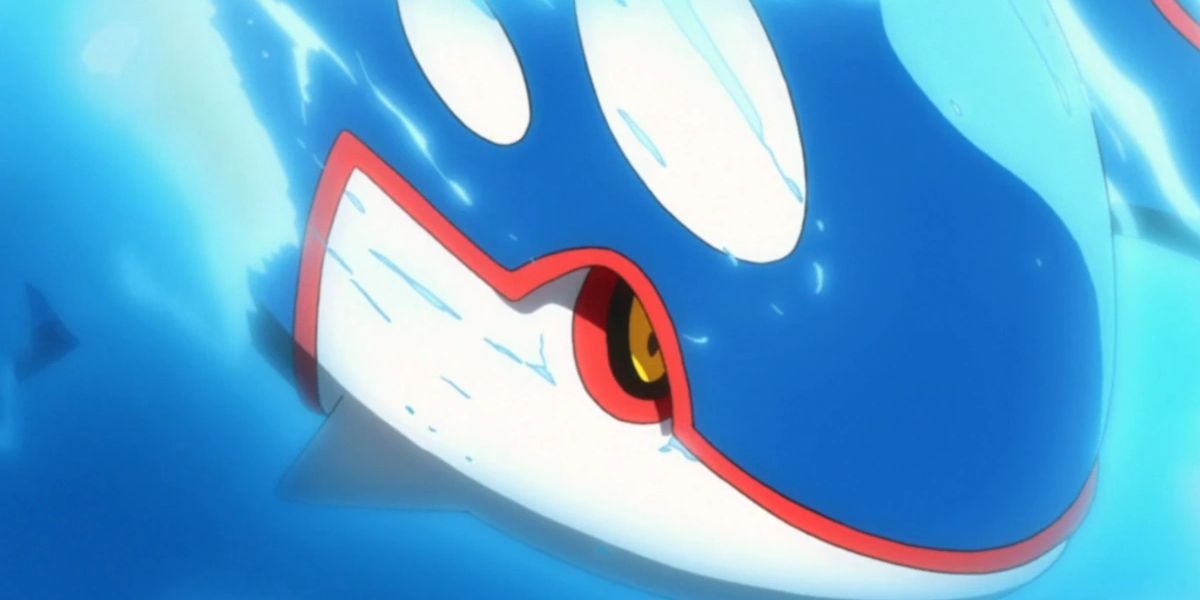 What Pokemon could beat out the starter in spice? How about one of the legendary Pokemon, capable of changing the weather and destroying the world? After all, nothing gets better than turning that extremely rare Pokemon into a glorified rock-pushing boat.
RELATED: Pokemon TCG: Cards You Need If You Want To Run An Eternatus VMAX Deck
Obviously, for all practical purposes, Kyogre is a terrible HM user. It appears incredibly late in the game in Pokemon Emerald, meaning that its purpose has almost certainly already been fulfilled. However, for those who prefer to skip on using legendaries, taking this Pokemon that appears once per playthrough and making it so useless is kind of a flex, right?
10
Absol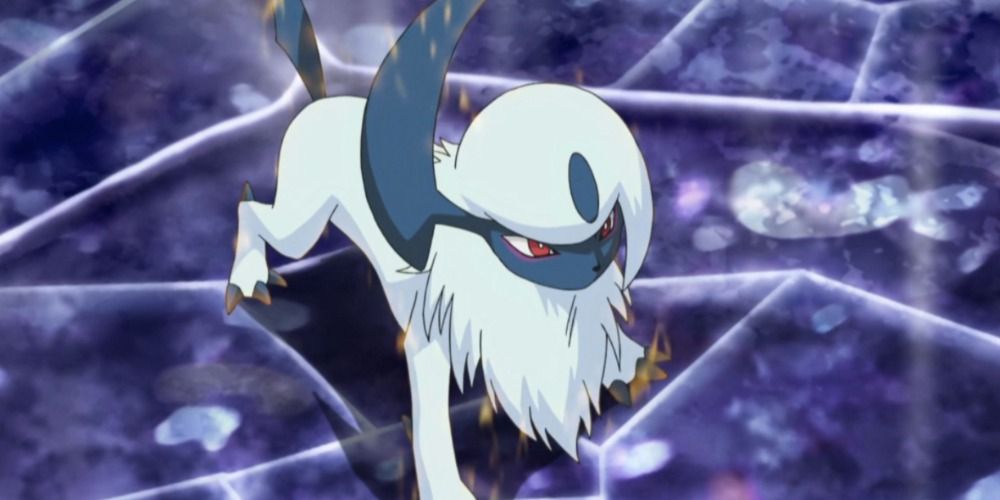 Absol is a neat Pokemon to have in one's party due to its cool design and rarity in the game. However, its level-up moveset in Generation 3 is pretty terrible, with Bite as its only Dark-type attacking move.
To make up for such sadness, Absol can be taught four HMs in Cut, Strength, Flash, and Rock Smash. In this way, one can still flaunt this rare Pokemon without having to use it in battle.
9
Breloom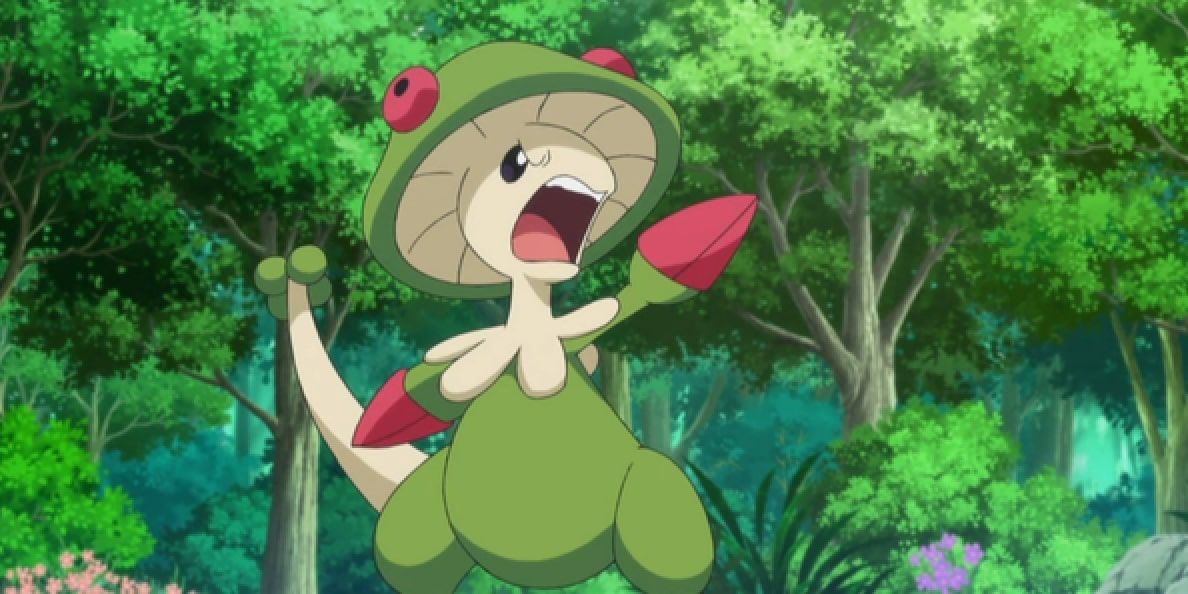 Early on in the game, it is very common to run into a grumpy little Shroomish. If a trainer happens to catch this Grass Pokemon and train it up to level 23, it will evolve into the handy Breloom.
Because Breloom can be obtained early and easily, it makes a slightly better HM mule than the rare Absol. Like Absol, Breloom learns Cut, Strength, Flash, and Rock Smash, but as an added bonus, it will also get a STAB (Same Type Attack Bonus) boost with Rock Smash due to its Fighting-typing.
8
Kecleon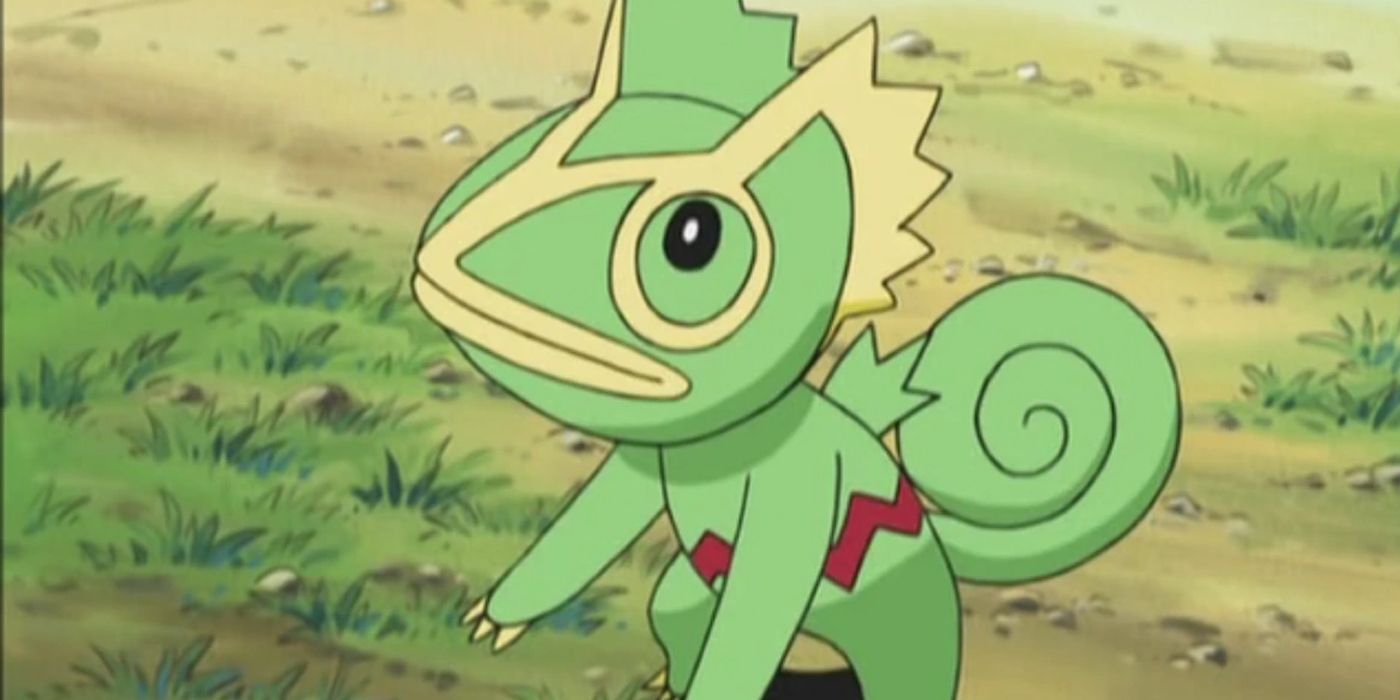 Inevitably, trainers will encounter a Kecleon in Pokemon Emerald because it has a minor role in the storyline. Around Fortree City, there will be mysterious objects blocking paths that can only be seen with the help of the Devon Scope from Steven Stone.
As it happens, the invisible objects are Kecleon. If one is caught, it can be used for Cut, Strength, Flash, and Rock Smash, like Breloom and Absol. Kecleon's the cute, quirky, and battle-impractical HM mule in a nutshell.
7
Aggron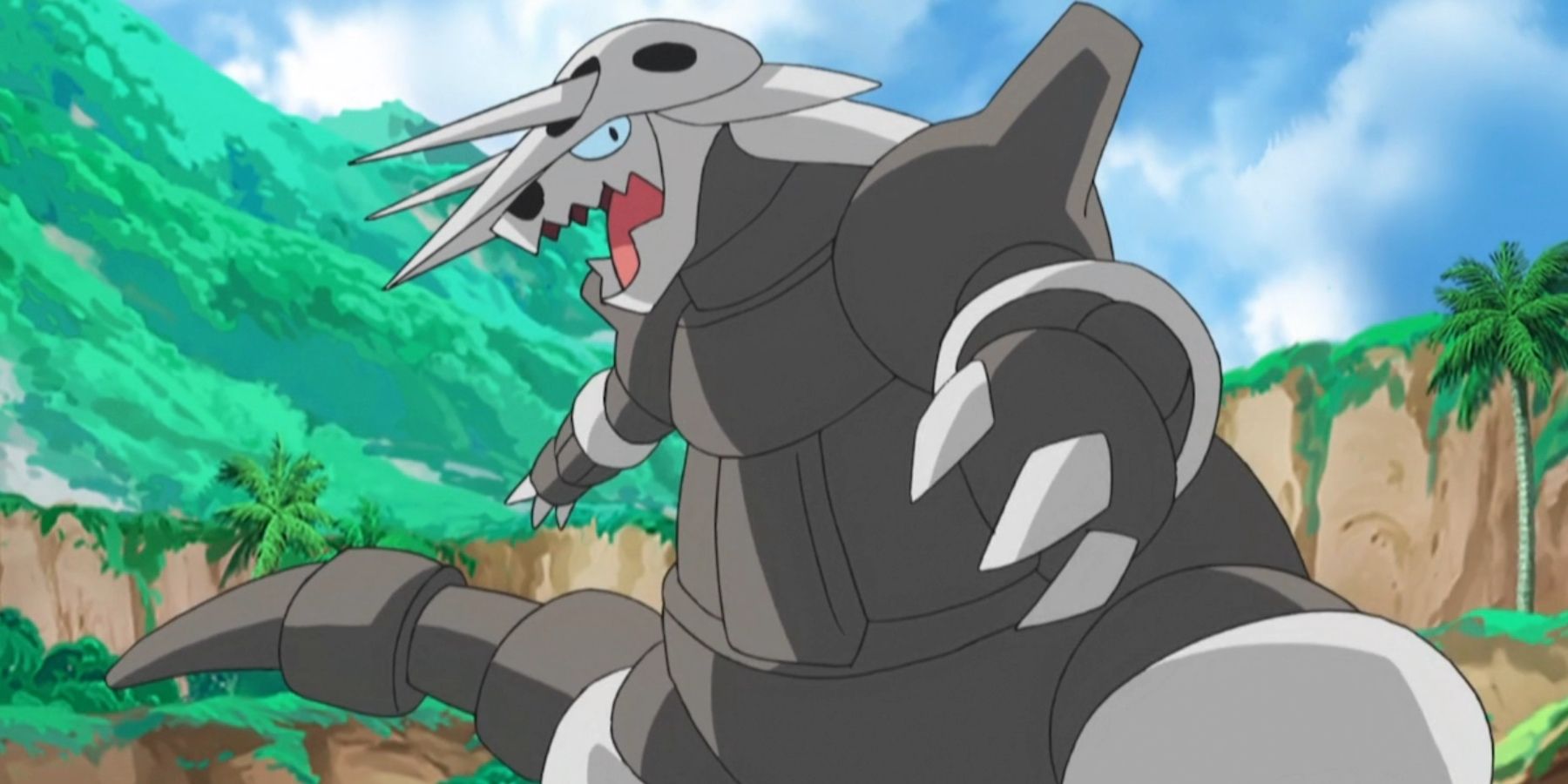 One of the most surprising Hoenn Pokemon on the list is Aggron, who is more commonly known for its massive Defense stat rather than its utility outside of battle. While it's no surprise that Aggron can learn Cut, Strength, or Rock Smash, it's a bit odd albeit helpful that it can also learn Surf.
RELATED: Pokemon: Legendary Pokemon With the Highest Speed ​​Stat, Ranked
With this combination of HMs, Aggron is the perfect HM mule for exploring caves, since most caves have rocks to smash, boulders to shove, and bodies of water to cross. (Not so much with the trees to cut, but you can't win them all.)
6
Linoone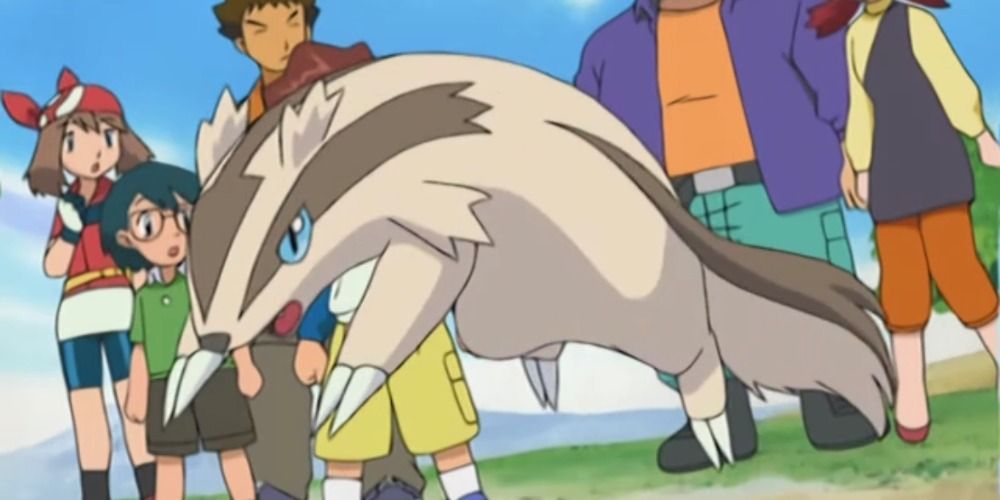 When one thinks about popular HM picks, odds are good that Linoone comes to mind. It is a fairly generic Normal-type Pokemon, and therefore, might not be the most exciting to use in battle. All the more reason to do this instead.
Its pre-evolution, Zigzagoon, is one of the first Pokemon available to catch in the Hoenn Region, making Linoone extremely useful early on in the game. Like Aggron, Linoone can learn Cut, Surf, Strength, and Rock Smash. Best of all, it has the Pickup ability, so it can grab you lots of cool stuff as you drag it around to do your bidding.
5
Pelipper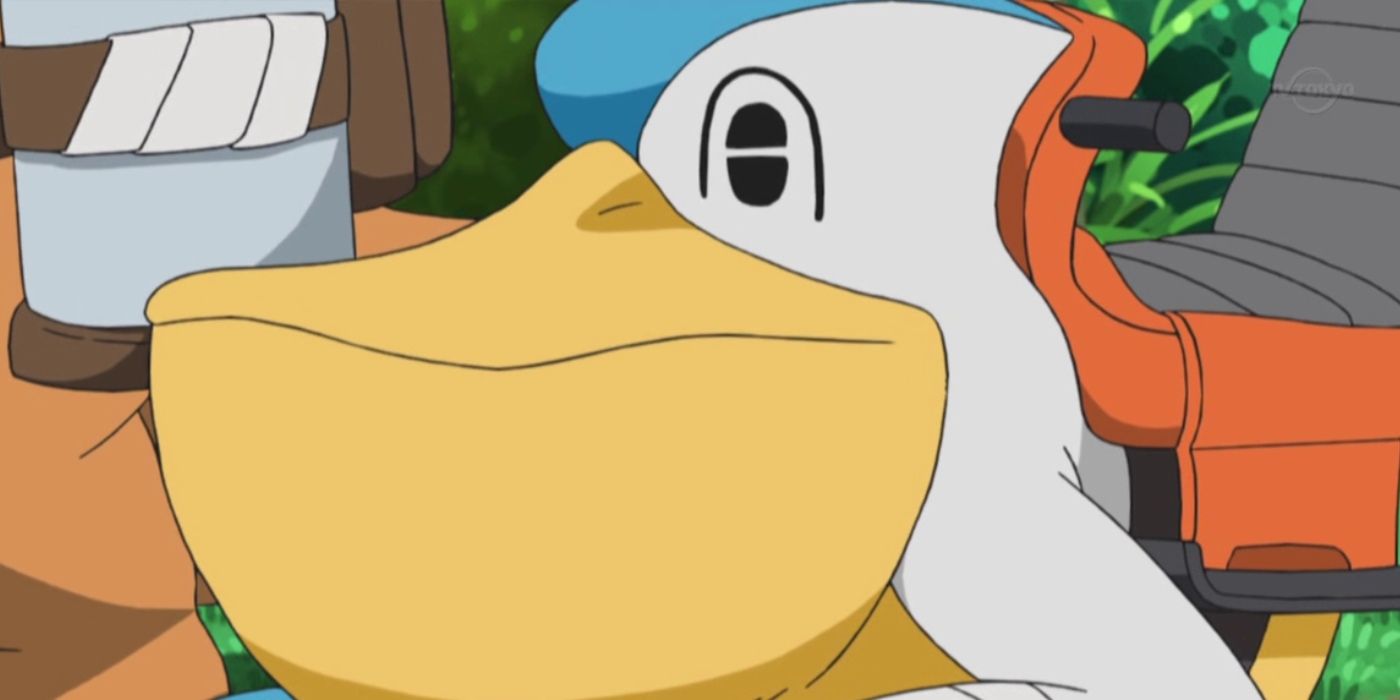 Unlike the other Pokemon on this list, Pelipper only learns two HMs, Surf and Fly. However, these two HMs are both essential for covering as much ground as possible in the Hoenn Region.
While Surf allows the trainer to cross large bodies of water, Fly lets them instantly return to any town that they have previously visited. Pelipper is one of the few Hoenn Pokemon in Generation 3 who can learn both of those HMs.
4
Wailord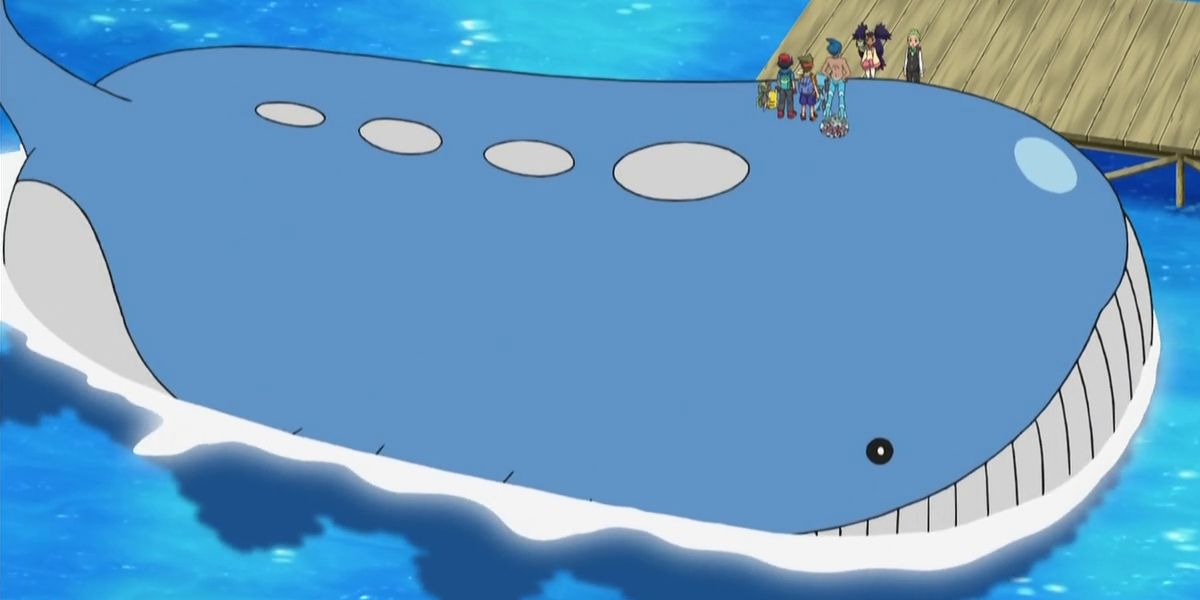 As a Water-type Pokemon, Wailord has access to all three Water-type HMs in Surf, Waterfall, and Dive for ocean exploration. In addition, it can also use Strength and Rock Smash while navigating through land or caves. Perhaps most importantly, you get to ride around on a blue whale, which is bound to be on somebodys bucket list.
3
Tropius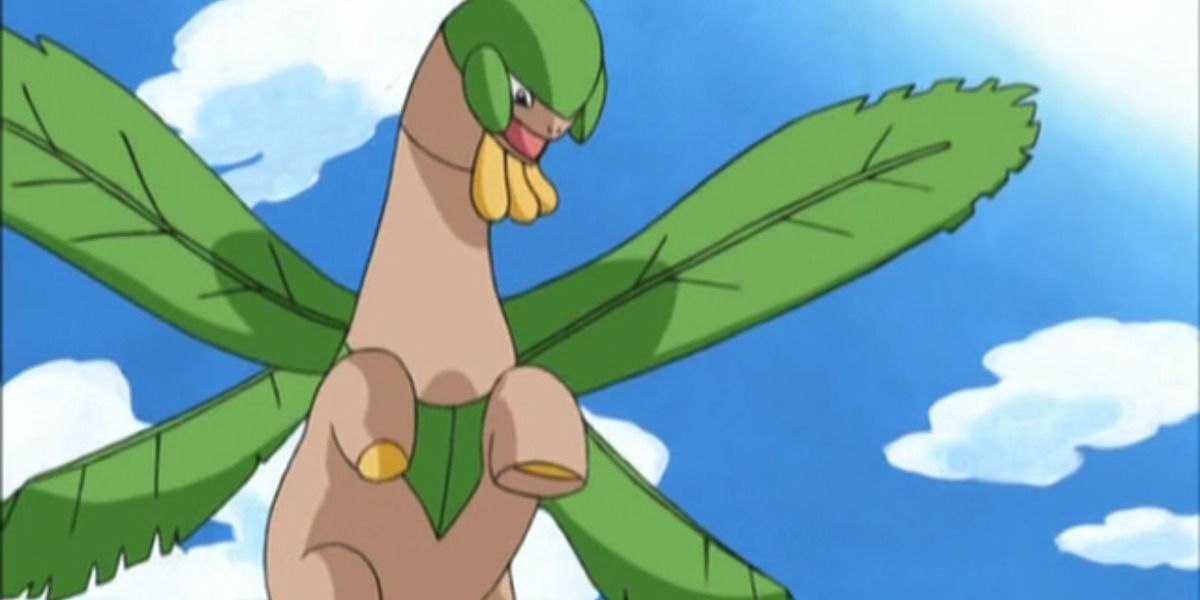 Tropius is a unique Pokemon of the Hoenn Region, an interesting cross between a flying dinosaur and a banana plant.
While it doesn't possess the best stats for battling, Tropius' distinctive nature earns it an HM-toting spot on plenty of party lists. As a Grass/Flying-type, it can learn Fly among four other HMs in Cut, Strength, Flash, and Rock Smash.
2
Ludicolo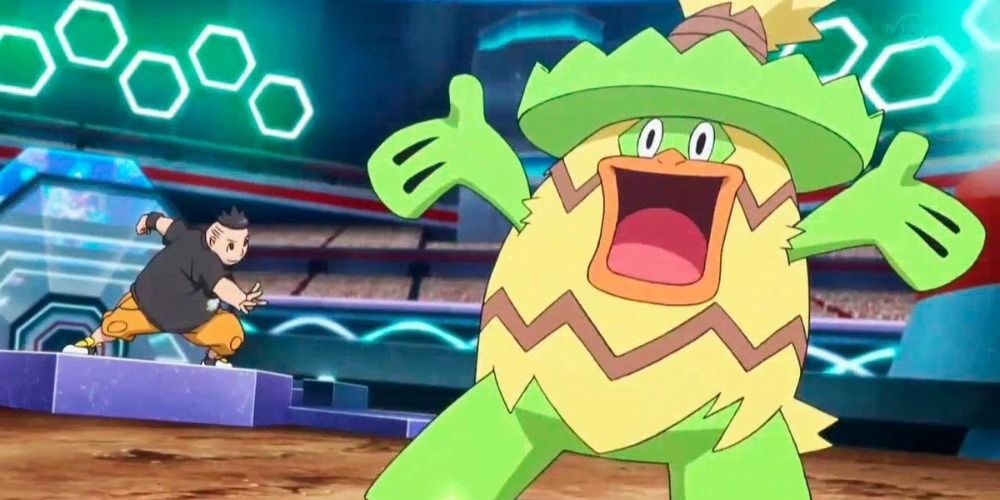 In Generation 3, there are a total of eight different HMs. Ludicolo can learn six of them – Surf, Waterfall, Dive, Strength, Flash, and Rock Smash. This gives it plenty of variety when it comes to utility outside of battle.
The only downside to Ludicolo is that it requires a Water Stone for evolution. Thankfully, its pre-evolution, Lombre, can also learn the same six HMs if its trainer does not wish to 'waste' a Water Stone on their HM mule (Water Stones being somewhat rare in Emerald).
1
Crowdout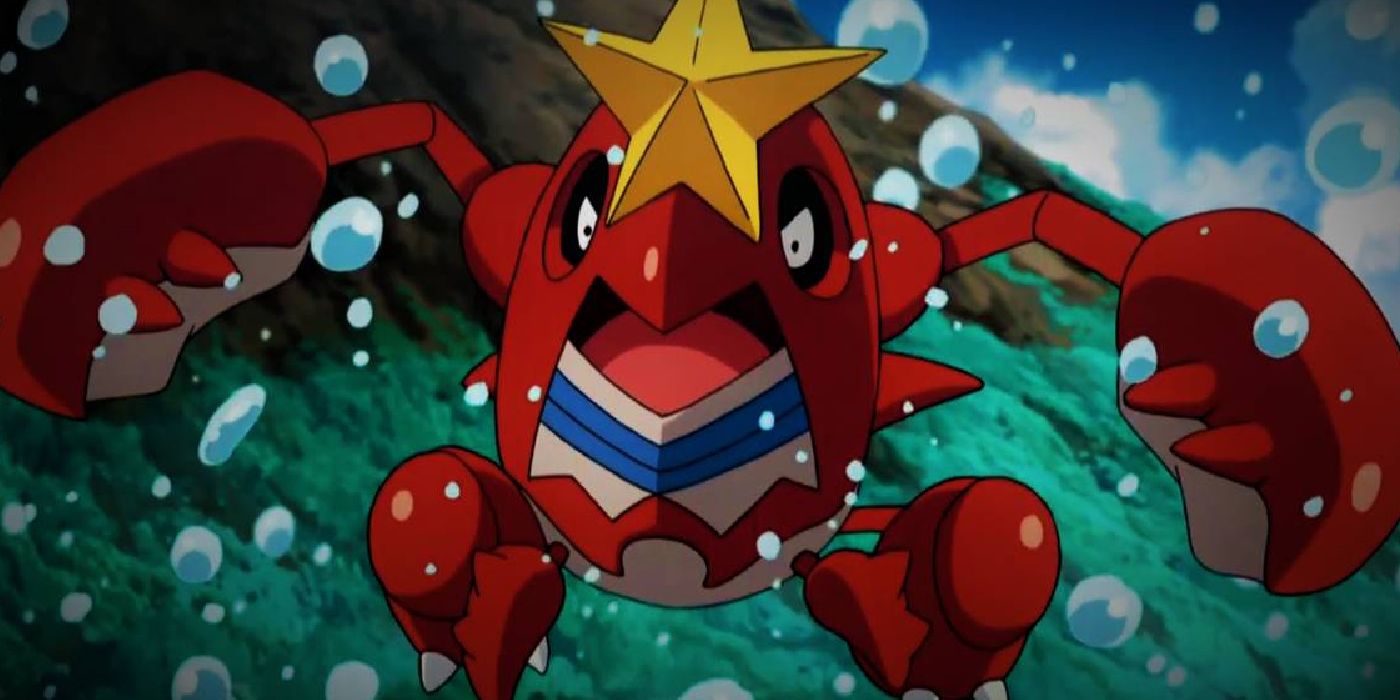 The only Hoenn Pokemon who might make a better HM mule than Ludicolo is Crawdaunt. Like Ludicolo, Crawdaunt can also learn six out of the eight HMs in the game.
The main difference is that Crawdaunt learns Cut, while Ludicolo learns Flash. Flash is convenient to have in a dark cave, but it is not as essential as Cut, which is used to reach new areas of the region. Therefore, Crawdaunt has a slight edge over Ludicolo. Though really, there's something to be said for just catching both and swapping that sixth slot between the pair.
NEXT: Pokemon Sword & Shield: The Best Wild Area Pokemon