Microsoft President Brad Smith shot down the possibility of selling Call of Duty for a green light from regulators.
Microsoft is handing out a guarantee to rivals that it'll continue to offer Call of Duty on their platforms after it acquires Activision Blizzard. Nvidia took the deal, confirming Call of Duty will be on its GeForce Now streaming service for the next 10 years. Ditto Nintendo, even though it doesn't currently have Call of Duty and nobody is quite sure how it would even run on the Switch, although Microsoft president Brad Smith promised it'd "work exactly the way people would expect."
Sony remains the only holdout, both telling regulators it's terrified of losing access to Call of Duty while simultaneously refusing to secure its access to Call of Duty. All of this proves just how important Call of Duty really is, which led the UK's CMA to suggest that Microsoft could just sell the entire franchise to take it out of the equation.
Related: Is Anyone Even Asking For Call Of Duty On Nintendo Switch?
Microsoft had previously downplayed the importance of Call of Duty, but after speaking with EU regulators yesterday, Smith told reporters in no uncertain terms that Microsoft would not divest itself of Call of Duty or the developers that make it.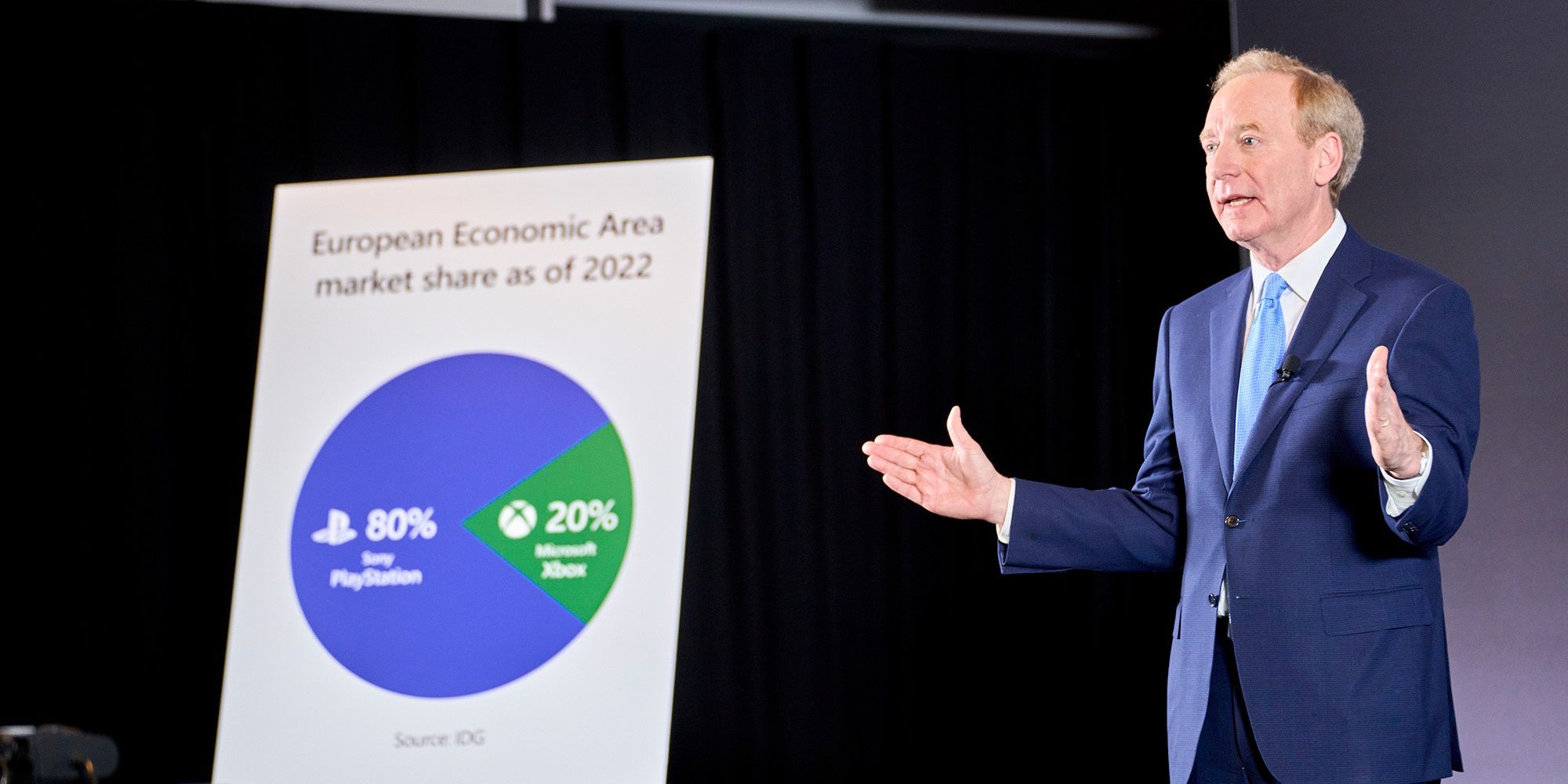 "We just don't see a viable path to sell the Activision studio.[s] or Call of Duty game to someone else," Smith said (via Eurogamer). "So if you're the CMA in the UK, I think you're probably going to want to make a decision. Do you want to kill a deal and cement Sony's position in its 80 percent share in the EU, or say 70 percent share globally, in a market where it's been a super dominant company for 20 years?
"Or do you want to let the future go forward with behavioral guardrails and remedies, and bring this title to 150 million more people? I think that's the fundamental choice that most regulators are going to need to address around the world."
Although perhaps not the most important aspect of the merger, Call of Duty is clearly still a factor and a jewel that Microsoft refuses to lose. Perhaps because after 10 years it could make Call of Duty an exclusive franchise and finally take some market share away from Sony, which has retained 80 percent of all home console sales for the past two decades.
Next: Cozy Gaming: The Beautiful Simplicity Of Golf And Pre-Internet Life