clearly Like A Dragon: Ishin only didn't have enough content, so they had to pack in a whole farming simulator. While the Another Life mode has a number of components, the most front-and-center aspect is farming. This is how you will both grow vegetables and your wealth. However, this isn't as straightforward as you might think. You will need to carefully consider where you spend your time and virtue.
Related: Like A Dragon: Ishin – Cooking Guide
What vegetables you should grow, and which parts of your farm you should invest in, will be a focal point of your early farming escapades. However, if you're feeling a little lost, and need a bit of guidance, we've got all the advice you'll need right here. By the time you have finished reading this guide your thumbs will be thoroughly green.
farm upgrades
There are a number of upgrades you will need to make to get your farm operating efficiently. We'll quickly cover the different upgrades and what they do.
Farm Expansion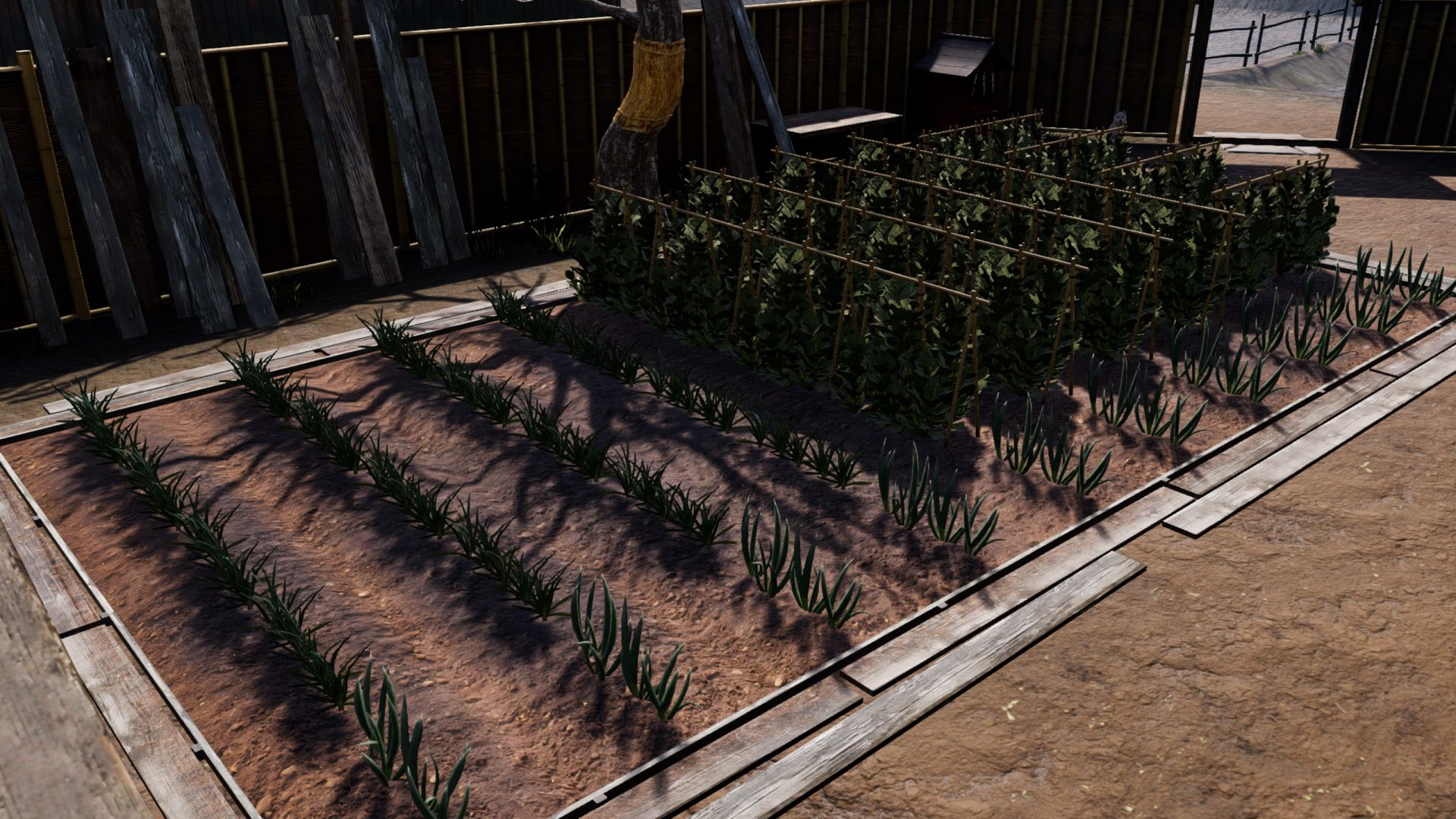 You can spend virtue at the shrine to increase the size of your field. Your first field is a pretty paltry 5×2 grid. This is only enough to farm five daikons. Every expansion will add another 5×2 grid to your Planting Area. The more crops you can plant, the more you can cultivate.
| | |
| --- | --- |
| Farm Expansion 1 | 500 |
| Farm Expansion 2 | 1,500 |
| Farm Expansion 3 | 4,000 |
| Farm Expansion Max | 10,000 |
farm level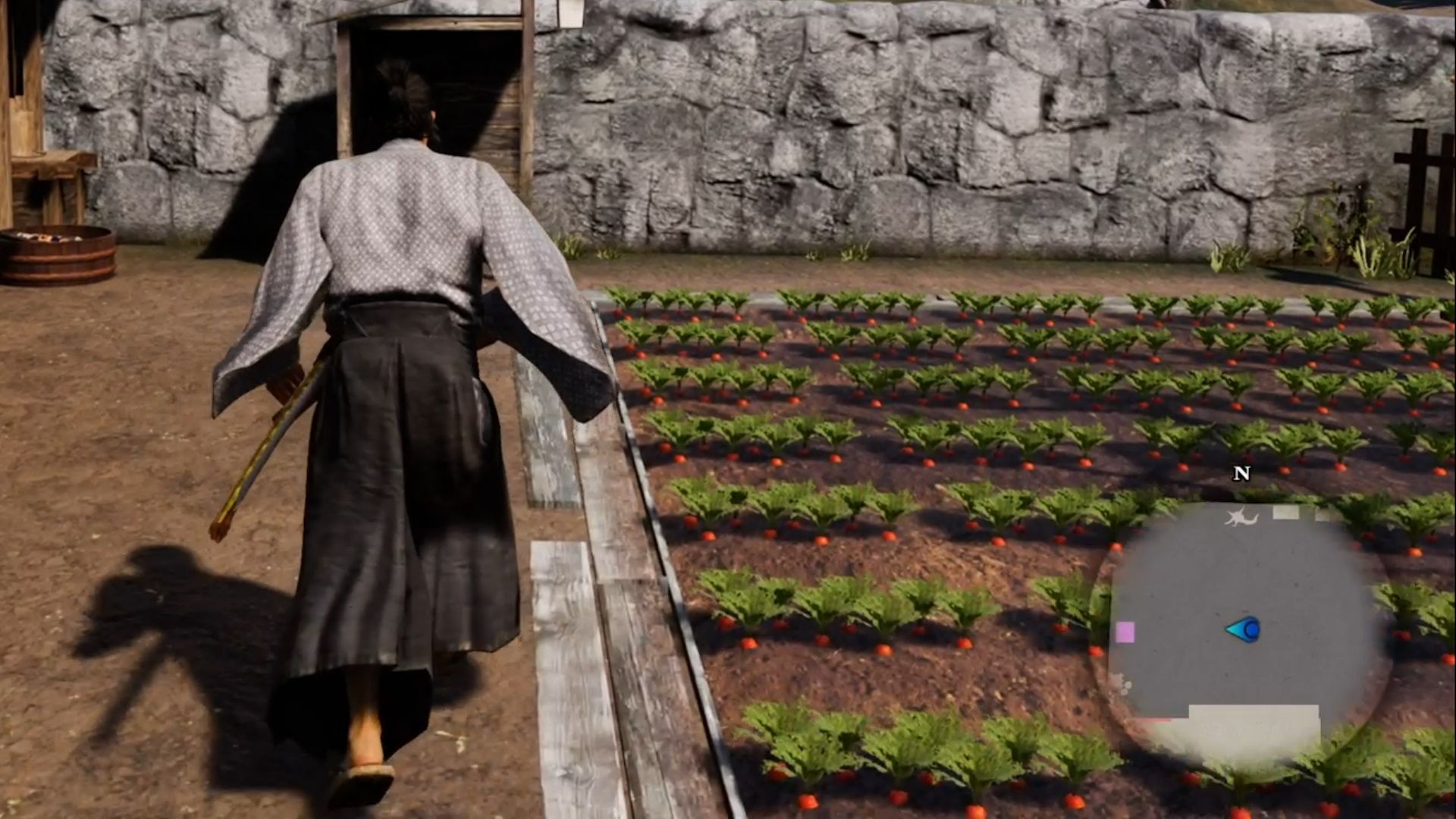 Farm Level will make your vegetable growing more efficient. It will help you grow vegetables 10% faster, and increase the chance of gaining more vegetables from each batch., Your farm level will become increasingly important as you start to grow vegetables that have slower cultivation speeds.
| | |
| --- | --- |
| Farm Level 2 | 1,500 |
| Farm Level 3 | 4,000 |
| Farm Level 4 | 8,000 |
| Farm Level 5 | 12,000 |
Scarecrow Level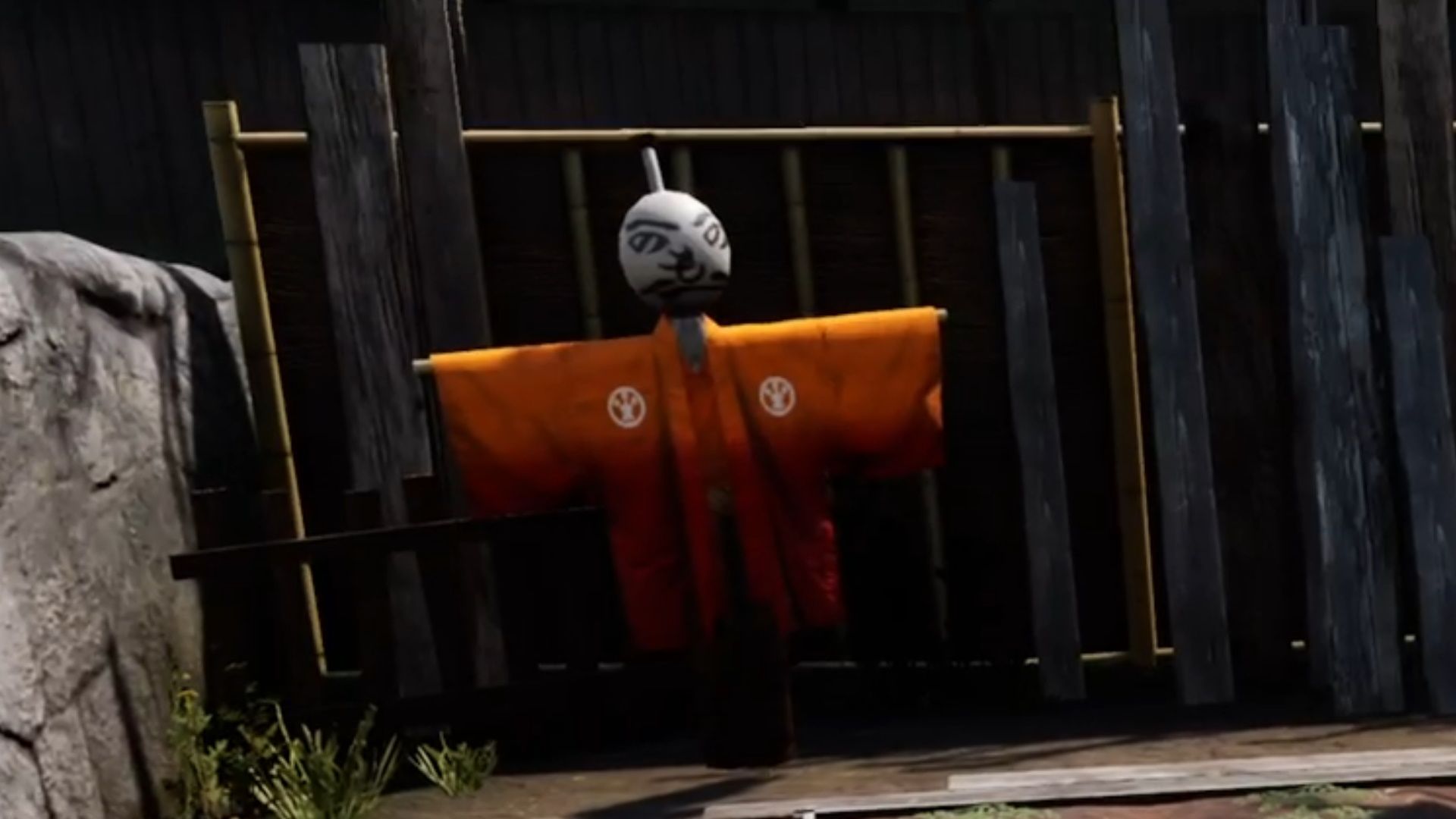 You can think of your Scarecrow Level as being an extension of your Farm Level. With a higher Farm Level, you'll be able to grow more vegetables, but with a higher Scarecrow Level, you'll be able to keep more of them. So, ultimately, Investing in scarecrows is another way to improve your yield.
| | |
| --- | --- |
| Scarecrow Level 1 | 1,000 |
| Scarecrow Level 2 | 2,000 |
| Scarecrow Level 3 | 4,000 |
| Scarecrow Level 4 | 6,000 |
| Scarecrow Level Max | 12,000 |
Farm Expansion And Farm Level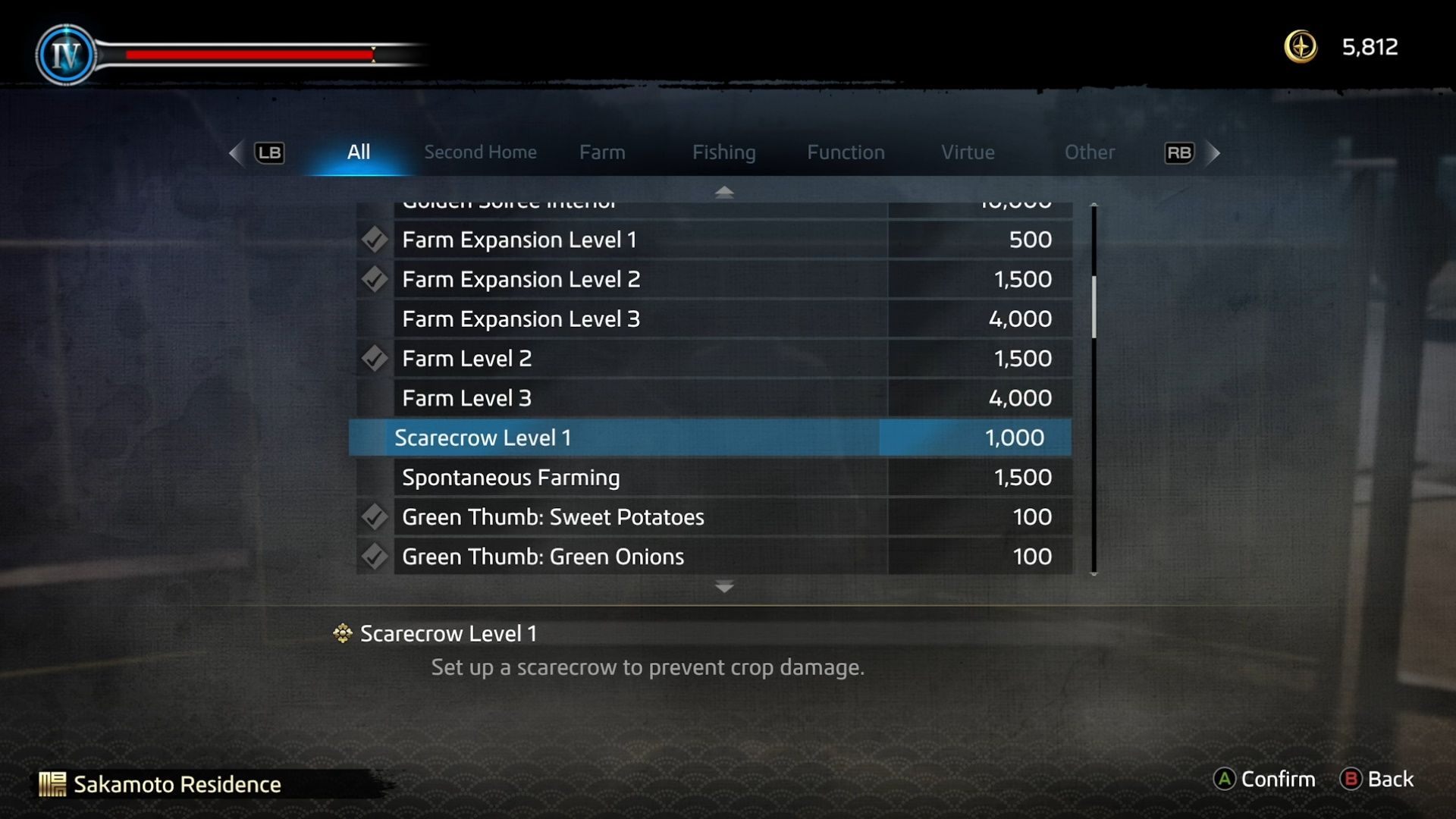 The first tough decision you are going to run into here is choosing whether you want to expand the size of your farm, or whether you want to make your farm more efficient. Ideally, we are going to be upgrading both elements as quickly as possible. However, In the early game, you will be planting a lot of carrots, cucumbers, and daikons. These are very fast-growing vegetables.
This means that early on you are going to get a lot more utility out of the expanded garden than you will from the more efficient growth rate. Concentrate on getting your first two Farm Expansion levels as quickly as possible. After that, you can start alternating between the Farm Expansion and Farm Level upgrades. However, your priority should still be expansion first and foremost. Once you have fully expanded your farmland, start investing in your Scarecrow Levels alongside the remaining Farm Levels. This will lead to better crop yields.
crops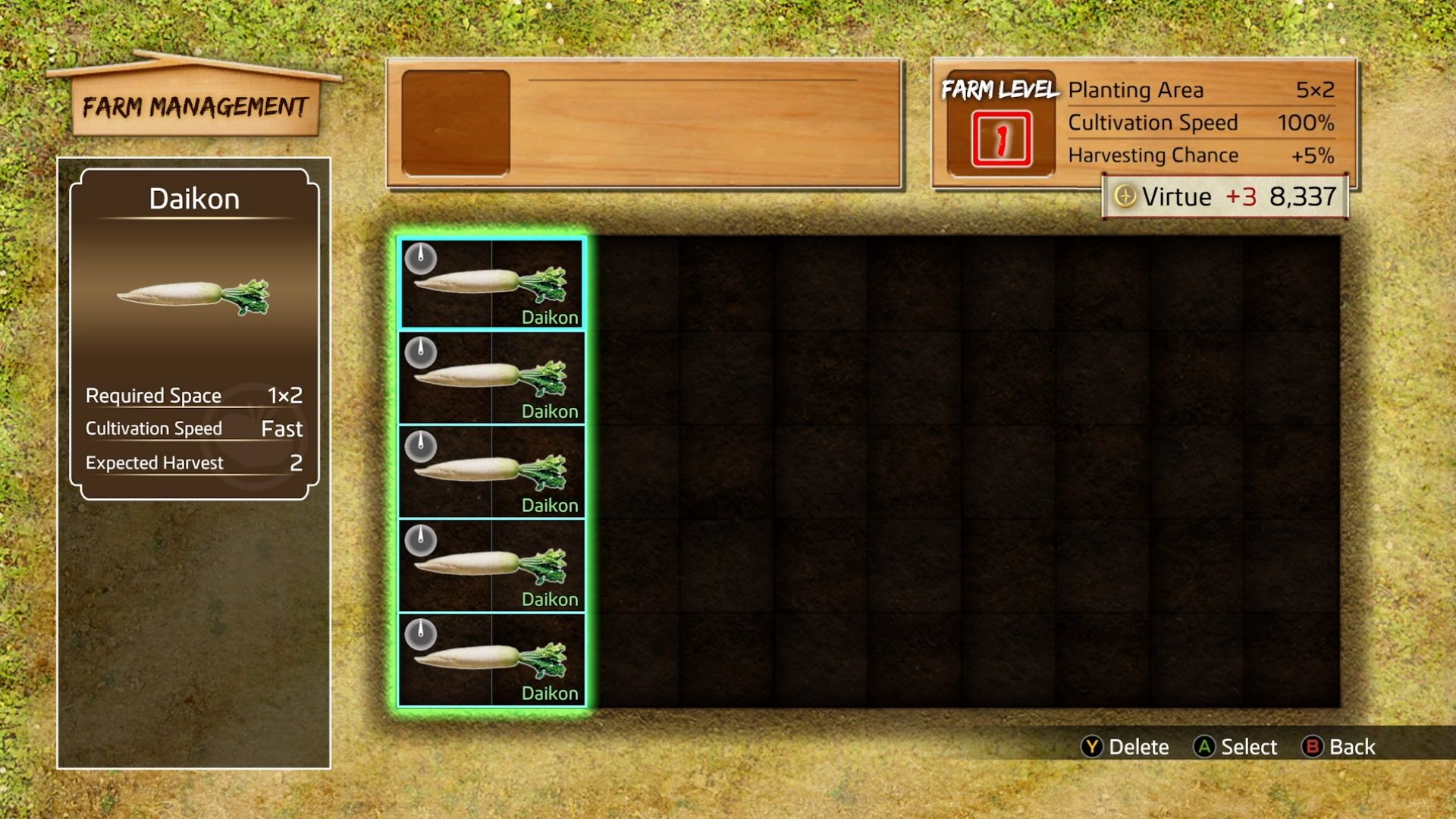 Your farm will start with five crops: Daikon, Cucumber, Potato, Carrot, and Spinach. However, you will quickly want to expand what you are growing so that you can cook more recipes and fulfill more orders. When you want to do that, you are going to purchase the new crops from the shrine.
Generally speaking, the more expensive crops are only used in some of the final recipes you will cook, and don't start getting requested in your orders until you have fulfilled many of them. Ginseng isn't in any recipes. It is, however, the crop that sells for the most money. in the orders section.
| crop | Garden Space | Growth Speed | Expected Harvest | Virtue Cost |
| --- | --- | --- | --- | --- |
| Daikon | 2×2 | fast | 2 | , |
| Cucumber | 2×3 | fast | 6 | , |
| potatoes | 1×1 | fast | 1 | , |
| carrots | 1×2 | fast | 2 | , |
| spinach | 1×2 | fast | 2 | , |
| Sweet Potatoes | 1×4 | fast | 4 | 100 |
| Green Onions | 1×5 | Normal | 5 | 100 |
| Ginger | 1×3 | Normal | 3 | 150 |
| onions | 1×3 | Normal | 3 | 150 |
| Eggplant | 2×4 | Normal | 8 | 200 |
| Turnips | 1×1 | Normal | 1 | 200 |
| Broad Beans | 2×4 | fast | 8 | 250 |
| Burdock Root | 1×2 | Normal | 2 | 250 |
| Hot Peppers | 3×3 | Normal | 9 | 300 |
| Garlic | 4×4 | Normal | 16 | 400 |
| Bok Choy | 1×3 | slow | 3 | 500 |
| Pumpkins | 2×2 | slow | 4 | 600 |
| Tomatoes | 3×5 | slow | 15 | 1,000 |
| Cabbage | 1×4 | slow | 4 | 1,500 |
| Strawberries | 2×2 | slow | 4 | 1,500 |
| Tarot | 1×5 | slow | 5 | 3000 |
| Ginseng | 1×1 | slow | 1 | 10,000 |
Using Fertilizer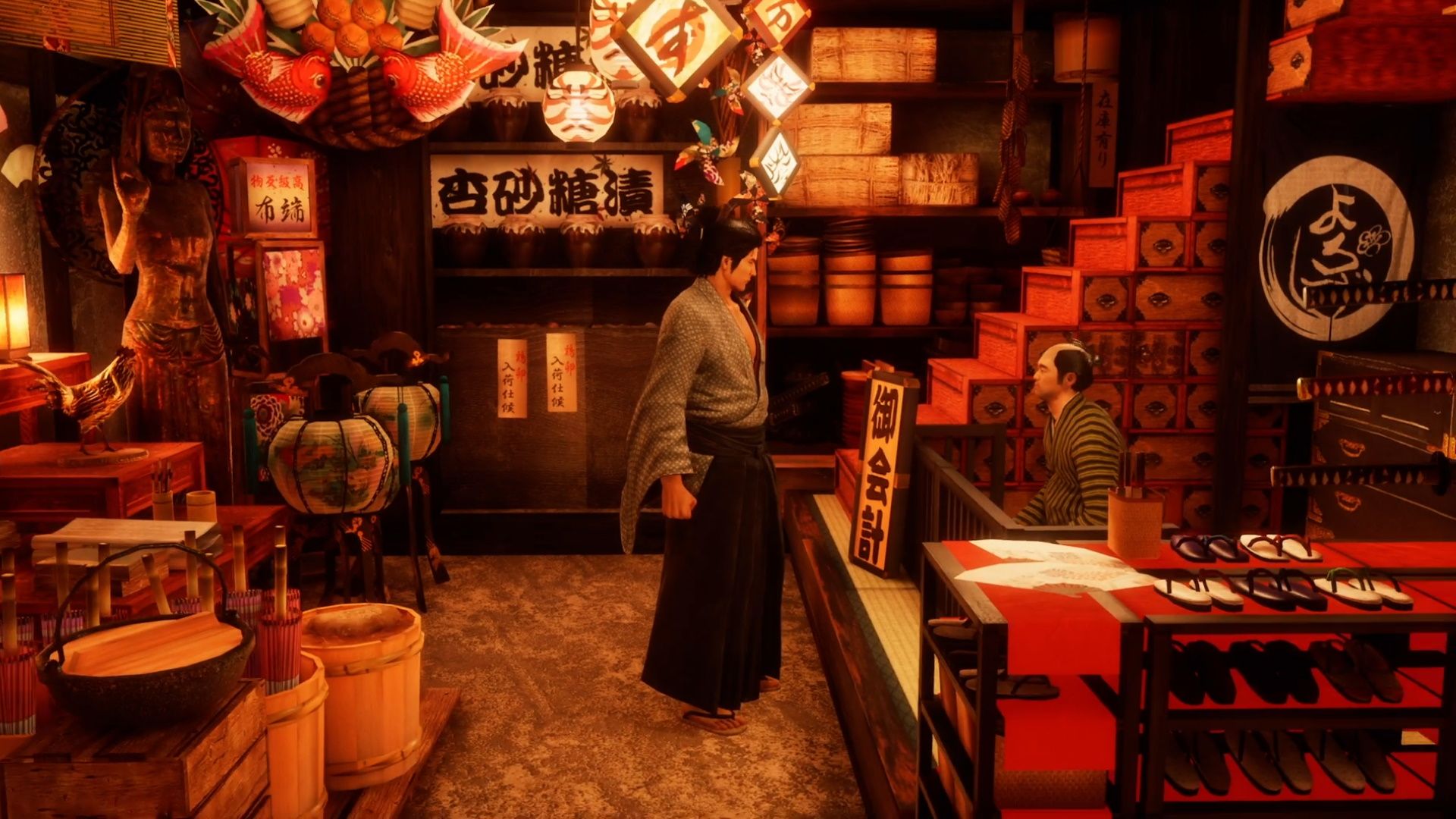 Fertilizer will instantly increase how much your vegetables have grown. You can't use fertilizer multiple times in a row, but you can use fertilizer, go inside and cook a dish, and when you leave to check your garden you will be able to apply another bucket. You really don't want to waste fertilizer on your fast-growing crops. Instead, aim to use it when you are growing tons of medium and slow-growing foods. You can buy fertilizer in Kyo from any pawn shop, but you will also be given buckets of the stuff while completing orders. So, as you expand your operation, and fill more orders, you will be given a steady supply of fertilizer.
Planting Patterns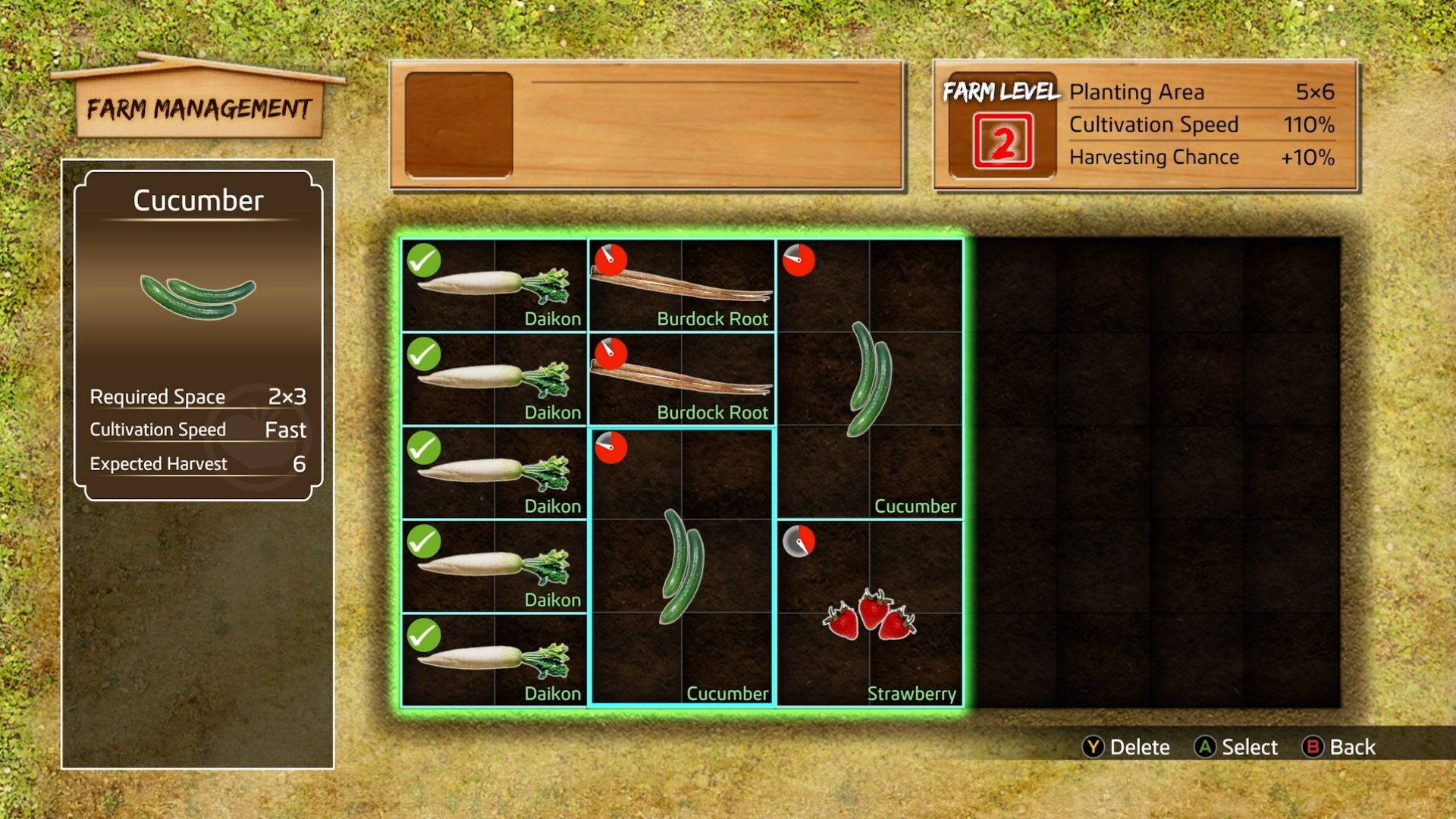 So, should you try to plant an assortment of vegetables? Should you focus on planting a giant batch of a single type at a time? What is the best strategy? Well, if you are actively growing and cooking, and steadily acquiring more as you go, then all that matters is that you have enough vegetables to be cooking. something, This means you can start giving spaces to your slow-growing vegetables, you just need to have enough fast-growing vegetables to maintain the growing and cooking loop.
On the other hand, if you are leaving on a fishing expedition, which will be necessary for cooking the different dishes, or if you are planning to head back into Kyo and do Substories (or whatever), then you want to fill your garden with the slowest growing vegetables you have. This will mean that you can be away from the farm for a prolonged period of time without it affecting your farming efficiency.
Just because two vegetables are listed as "slow" doesn't mean they will grow at the same rate. Strawberries are slow-growing, but they are much quicker than ginseng, as an example.
Efficiently Growing Your Farm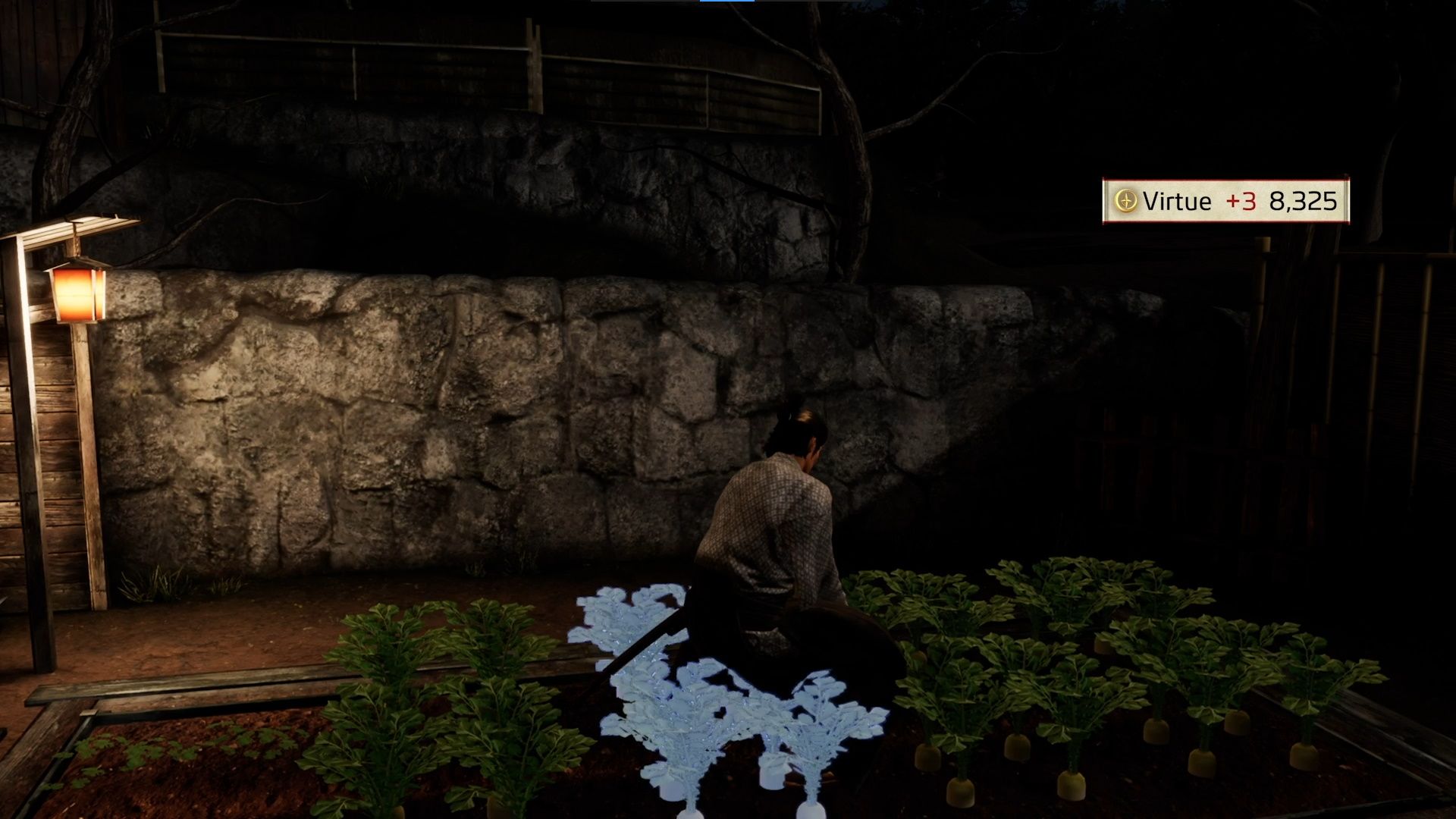 You can plant vegetables, and just peace out for a while, wander Kyo, and stumble back into the farm to reap the rewards occasionally. However, this is a painfully inefficient way to grow your farming empire. If you want to do it right, you will utilize the farming and cooking loop. In the beginning, you will harvest some daikon. Perfect. Now, plant cucumbers. Head inside, and make katemashi with your daikon. You will have enough to make multiple servings, but you are only going to make two.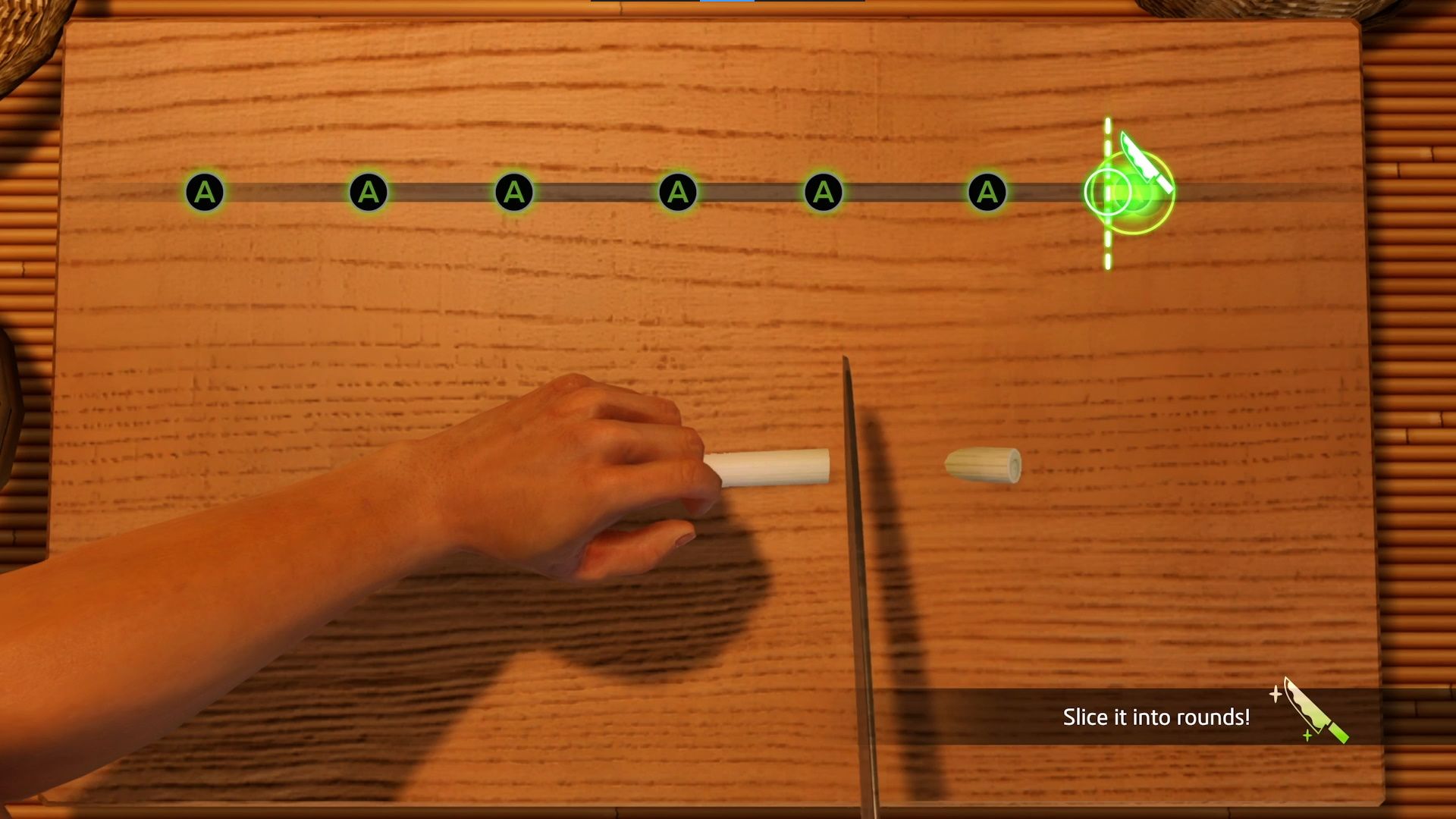 Once you have made your katemashi, head back to your garden; your cucumber will have finished growing. PLuck all the cucumbers and plant daikon. Make sure to pray at the shrine while you are out here. Now, head back inside and make two servings of homemade pickles with the cucumbers. Once you are finished, the daikon will be finished growing. Head out, grab them, pray at the shrine, and head in to cook another couple of meals. You see where we are going with this.
You can never have too much of any given dish, vegetable, or fish. One of the popular orders you will frequently receive will ask for an assortment of ANY meals, vegetables, or fish. So, if you have hundreds of cucumbers, and you are concerned that you are never going to be able to offload them, worry not: you can never have too many.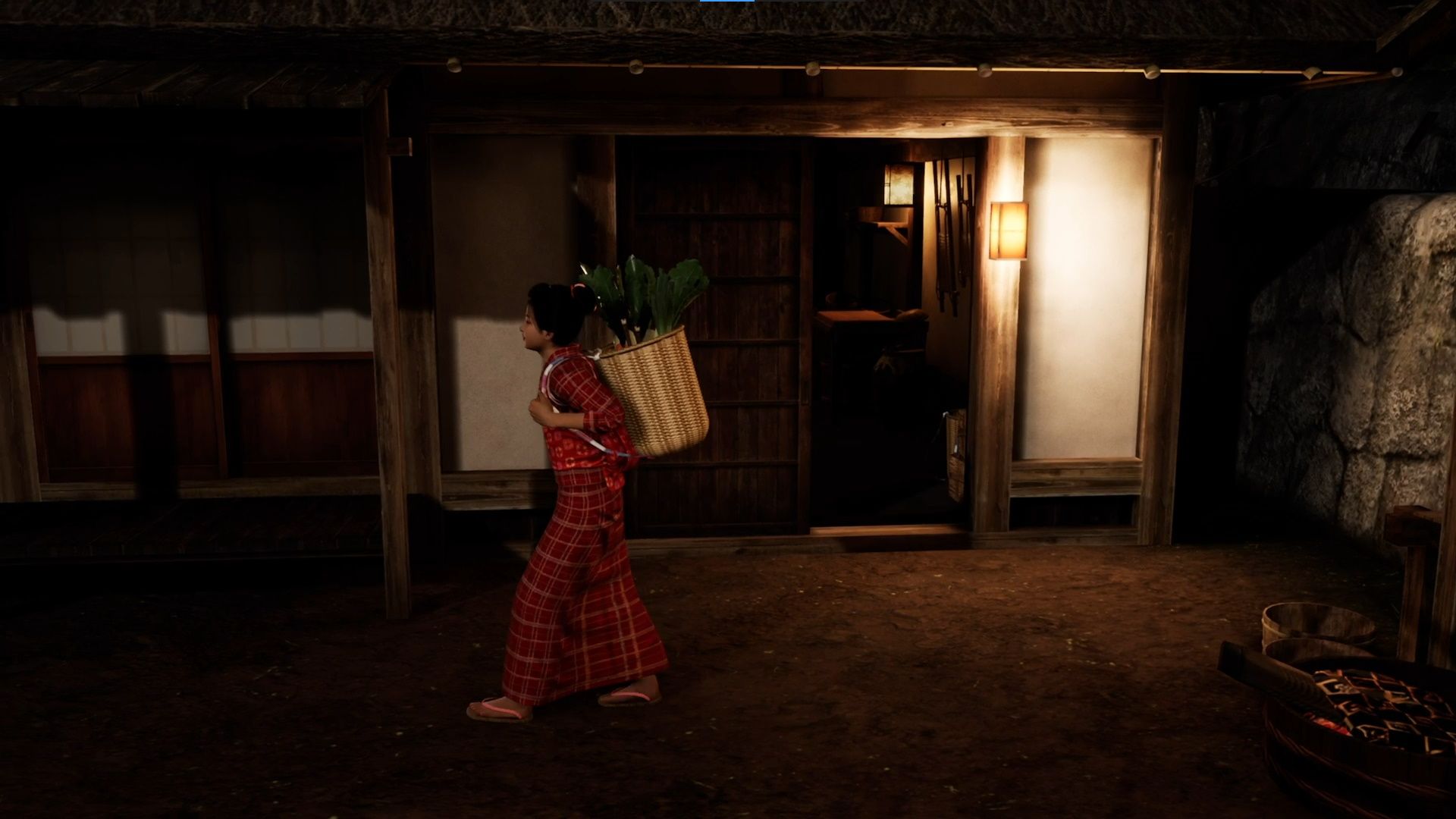 You will gain 30 virtue for either of your first-level dishes if you have fully upgraded your virtue acquisition, and 15 virtue for every 2×5 plot of daikon you clear. Ideally, you will have enough Virtue on hand to increase your plot size from the get-go, but if you don't have the Virtue on hand, you can perform this loop until you do. Once you have increased the garden's size, and you're pulling in more vegetables than you could possibly need, start filling out orders. You will be able to sell your vegetables and meals for a handsome profit, and each order you fill will also provide you with more Virtue.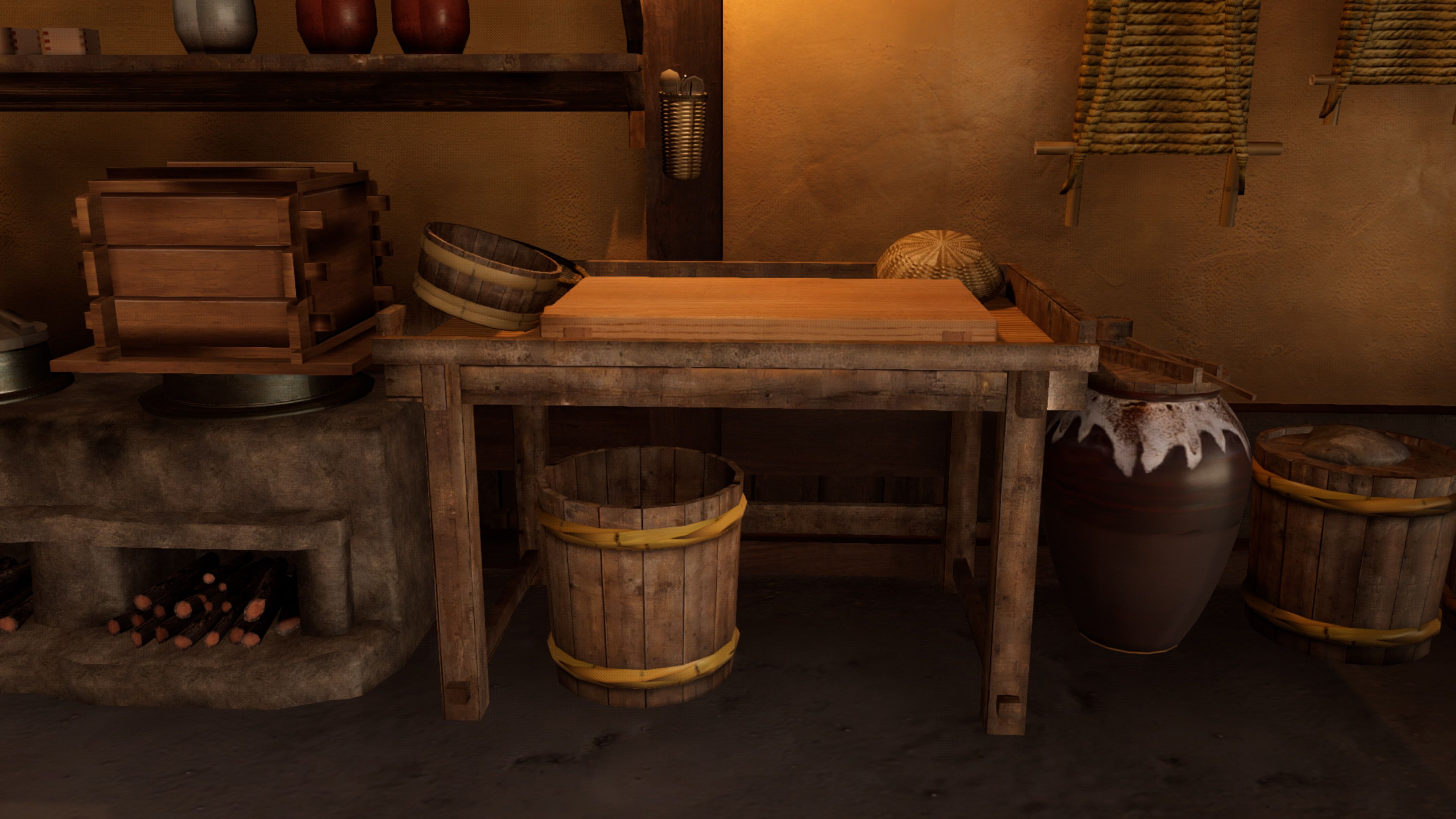 Once you have expanded your garden twice, you will want to start expanding your kitchen. This will give you access to new dishes to cook and provide you with more Virtue with every meal successfully prepared. This will also give you another thing to potentially sell. What dishes you have available to cook should start with determining the vegetables you plant. Your first kitchen upgrade will provide you with meals that will require Sweet Potatoes, Green Onions, Ginger Root, and Spinach. So, those are the vegetables you will want to focus on growing next. Just keep expanding your operation, and invest in vegetables that will help you cook the next batch of dishes.
Next: Like A Dragon: Ishin – Fishing Guide