There are plenty of post-apocalyptic games out there to play. But, none do it in the way that DayZ has approached the subject. Yes, there are the classic zombies that roam the map, but even worse are the enemy players who want to kill you and take your loot for themselves.
Related: Zombie Games And Series With The Best Lore
True enough, the lands of DayZ are not for the weak of heart. There are plenty of threats to face, and the best way to stay alive is to have a weapon that can defend you from whatever is thrown at you. Here are the weapons you should definitely be on the lookout for.
10
BK-43
Commonly referred to as the "sawn-off" or "double-barrel," the BK-43 is a 12-gauge shotgun that can be found around the map.
It is one of the more commonly found weapons on this list, and the damage output it has is quite remarkable. It should definitely be kept in your inventory if you plan to stay in urban areas or want to stick to close-quarters fighting. It suffers at ranged engagements and only has two shots before you have to reload, but it is a treat to blast someone at close range.
9
KA-101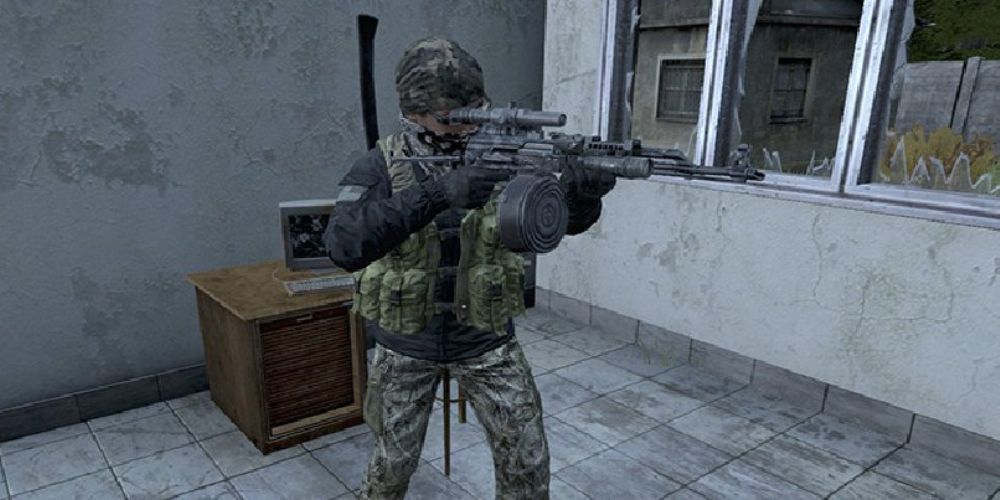 A fairly well-rounded assault rifle, the KA-101 is a good work-horse weapon if you want to be prepared for almost anything.
At its base, it is a weapon that can be used for almost anything. It has a fair rate of fire and accuracy for a weapon of its type. Combined with a solid ammo type and good damage, you can mod it to be anything from a spray-and-pray machinegun to a more marksman rifle setup.
8
LAR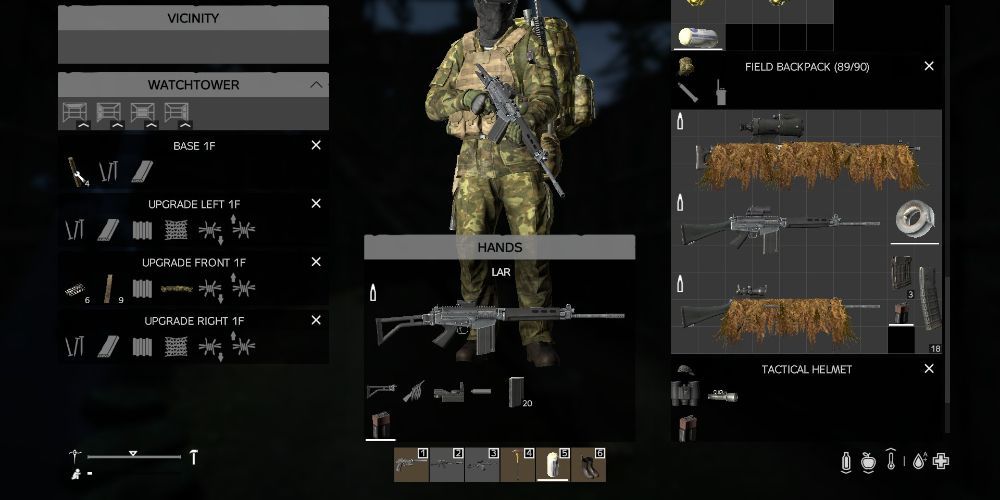 A rare gun, to say the least, the LAR is a battle rifle with an incredible amount of versatility even without any attachments.
Related: DayZ: Relatable Things Every Player Does
While it does have a full-auto option, the accuracy and damage of this weapon mean you won't need to empty your mag very often, if at all. That's even when your target is wearing armor. With mods, this weapon is absolutely devastating. If you can find it that is.
7
LE-MAS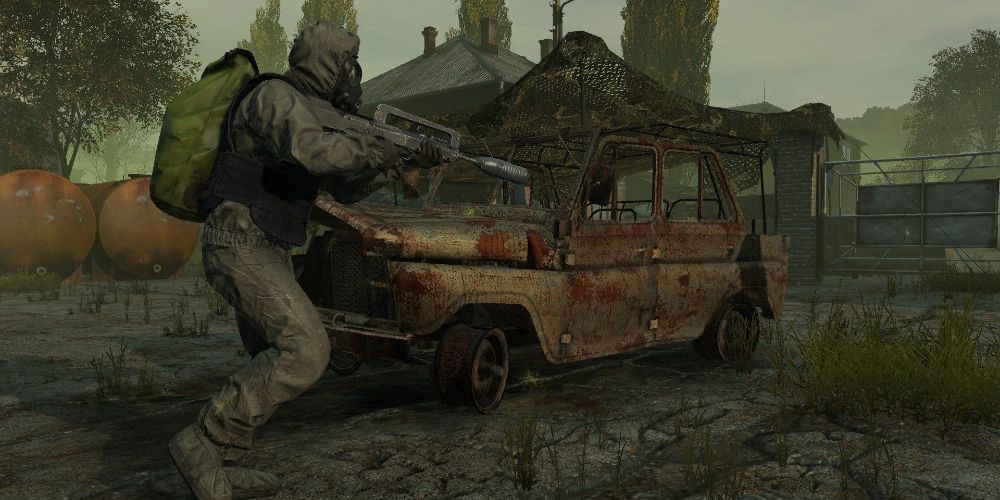 Another assault rifle that shouldn't be left lying if you come across it. The LE-MAS is a bullpup assault rifle with more than its fair share of pros.
True, this weapon has a solid fire rate, damage output, and accuracy that makes it worthwhile already, but the thing that makes it stand out is its optional fire modes. There's full-auto and single fire, but the burst option is absolutely perfect for taking out tougher targets without wasting ammo or trying to spam the trigger.
6
M-70 Tundra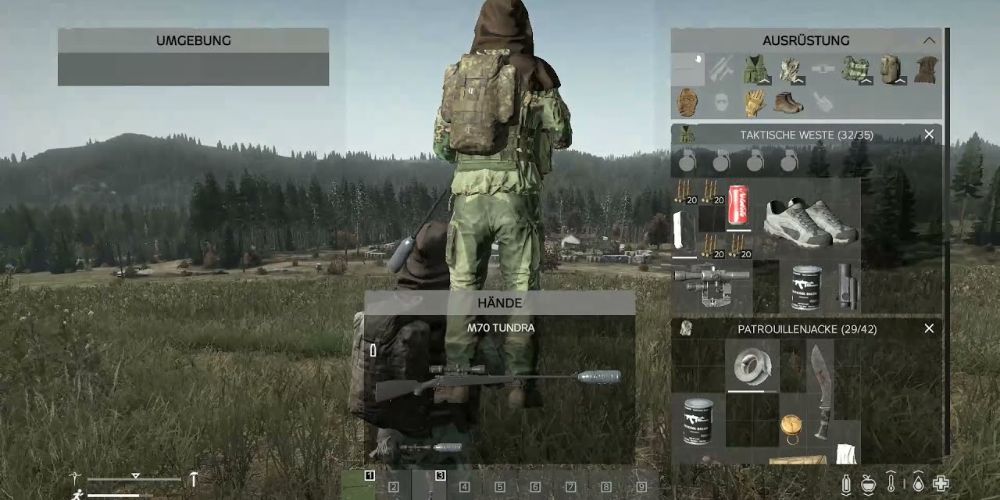 Sometimes the classic weapons are classic for a reason, that is just so with the Tundra. This bolt-action hunting rifle may be rare, but it is worth keeping your eyes peeled for it.
It may not shine in the way of ammo capacity or rate of fire, but the damage this thing does and the accuracy with which it does so is spectacular. With a scope and even a silencer, this weapon is devastating at long range. Your enemies won't know what hit them.
5
SG5-K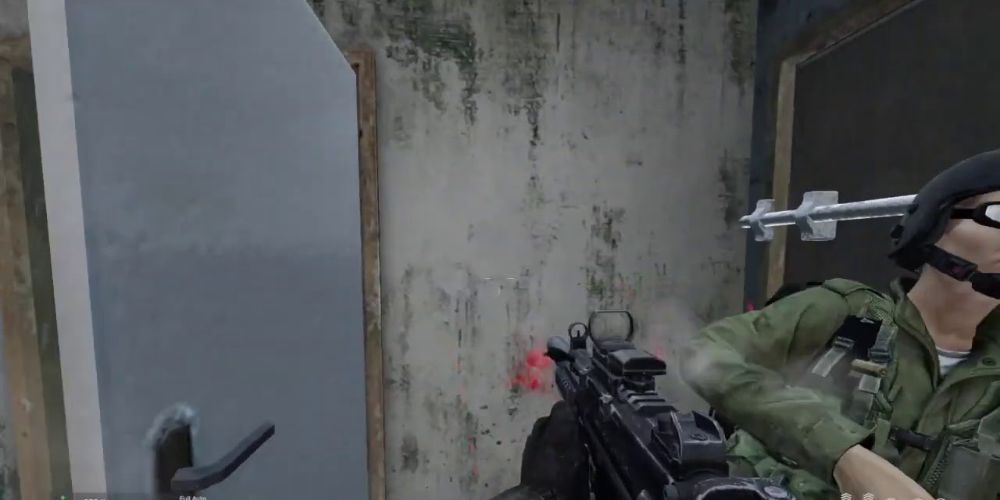 If your strategy for DayZ is more spray-and-pray, then this is probably more your speed. This submachine gun isn't often found, but when it is, you'll love it.
It's chambered in 9mm, which makes ammo a bit easier to come across, which is handy because you'll probably be using a handful of it at a time. There is a single and burst-fire option, but the weapon excels at full-auto close-quarters fights. If you want to turn zombies and survivors into Swiss cheese, then this is the gun for you.
4
Magnum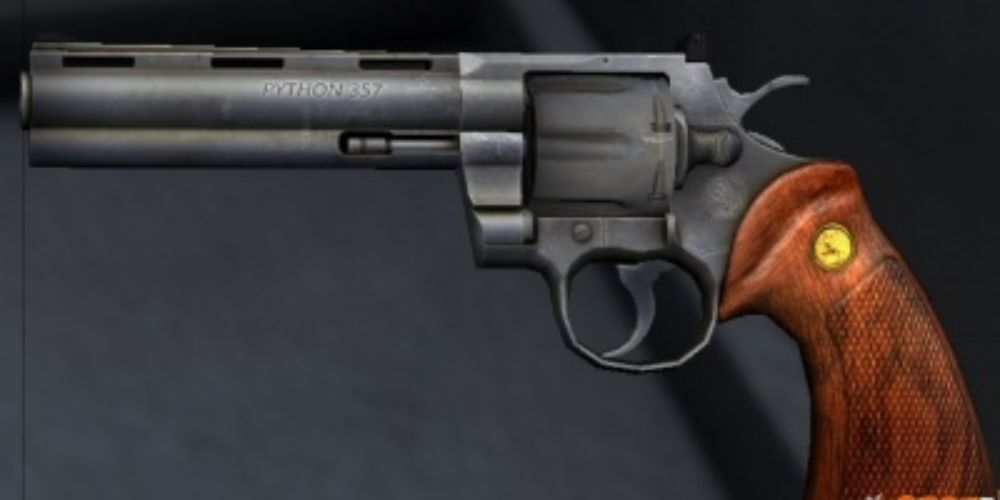 Handguns may not be your first priority when looking at how to defend yourself in DayZ, but the right one can make all the difference without taking up too much of your inventory, too.
The Magnum is definitely the right one. This six-shot revolver is chambered in .357, which means it will do devastating amounts of damage for a pistol. Its drawbacks are a low reload speed and the sound it makes. One shot and everyone will know where you are. Thankfully, though with a speedloader, you can get another six shots ready in pretty rapid succession.
3
KA-M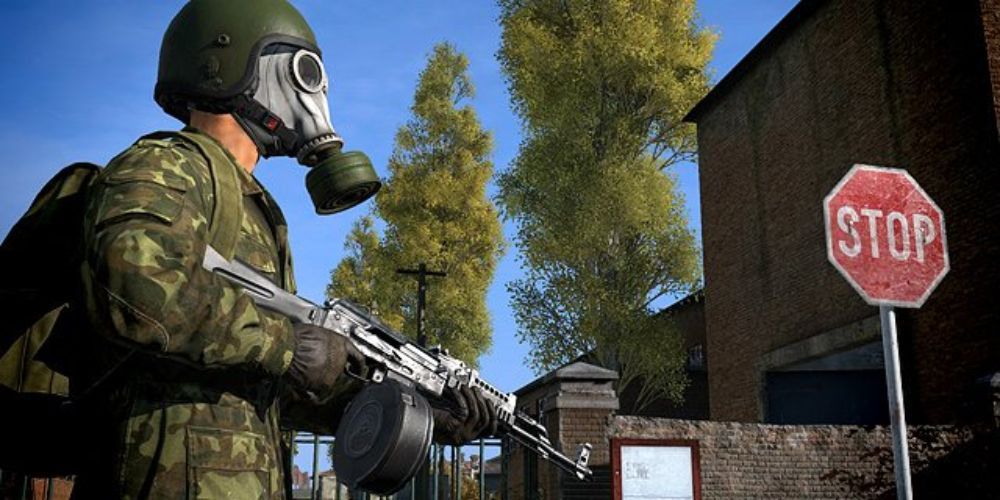 Another AK-themed weapon, the KA-M is an assault rifle that isn't easy to find, but it is a treat if you do come across it.
Related: DayZ: Essential Crafting Recipes Everyone Needs To Know
This weapon improves upon the KA-101, but loses some of the versatility as it does so. It excels at close range where its rate of fire and damage makes short work of enemies. But it can be modded to be a pretty solid mid-range rifle with a scope and switching to single fire. It is in prolonged or long-range engagements that it does fall a little short though.
2
Mosin 91/30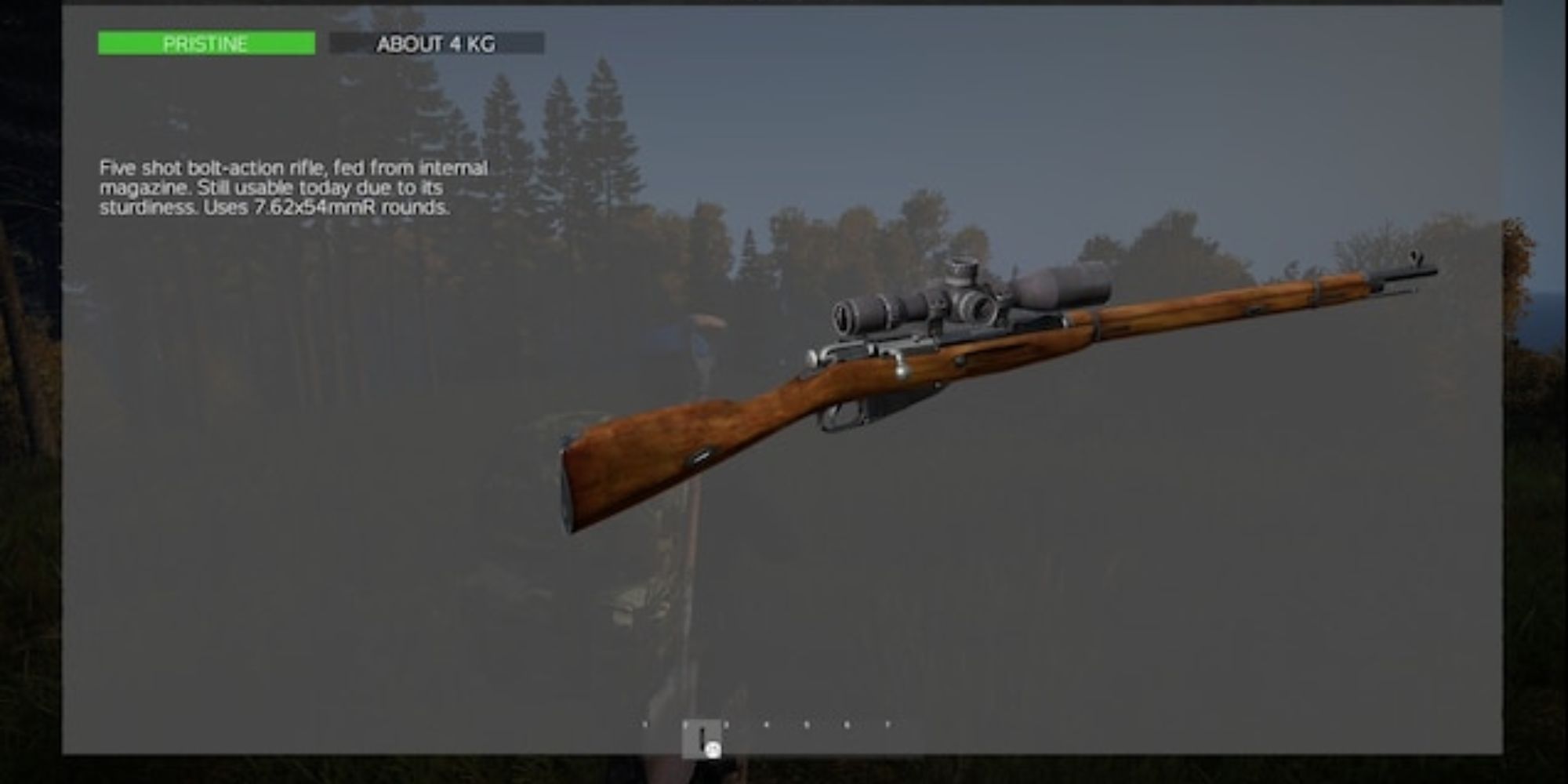 Not the hardest weapon to find, and one that can turn the tide of your playthrough pretty easily. The Mosin is a bolt-action rifle that looks like it should have been retired years ago, but it packs an impressive punch.
The damage is definitely the keynote of this weapon, but that isn't all this gun has in store. It is incredibly accurate, allowing you to hit your target from some distance, especially with a scope. Modded further, and you will have a weapon that will carry you for quite some time.
1
FX-45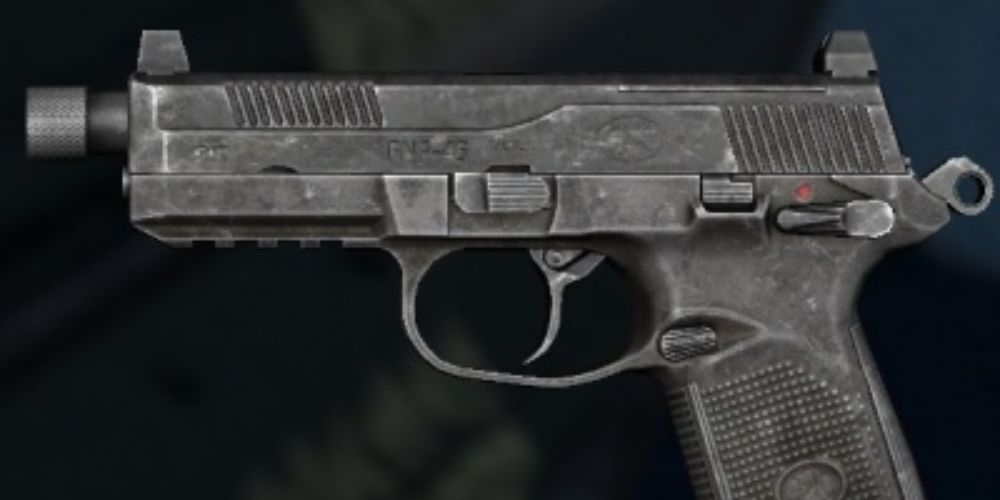 Another handgun on this list may be a surprise, but it shouldn't be with all the impressive stats the FX-45 has in such a small package.
Easy to carry, moddable, a large amount of damage, and even more all add to the list of good things this handgun has going for it. It isn't a gun you'll find early, but you should definitely equip it if you find it. Combined with a long-range rifle for distanced encounters, you'll have a loadout for absolutely any encounter imaginable.
Next: DayZ: Beginner Tips To Get Started