It seems there is no shortage of Soulslikes. With the magnitude of success garnered from Elden Ring, developers are turning to this unique spice of gameplay that blends difficulty, high fantasy and lore crafting into an enthralling concoction. Team Ninja, a close admirer of Soulslike design, has conjured Wo Long: Fallen Dynasty, which is a worthy competitor to adorn the Soulslike crown.
RELATED: Wo Long: Fallen Dynasty – Relatable Things Every Player Does
Wo Long sets its action in ancient China during the Three Kingdoms Era. The nameless protagonist must navigate an ever-growing demonic threat destroying the land. The journey is, unsurprisingly, challenging, but the game does a whole heap right. Here are a few things that could elevate this Crouching Dragon epic.
10
The Loot System
Combing dangerous landscapes for valuable loot is a hallmark of Souls games. Wo Long quadruples down on the loot system, making sure you're never a few inches from picking something up. Unfortunately, it's not as good as it sounds.
The sheer amount of loot you can acquire diminishes the excitement of finding it. Worst still, Wo Long handles loot flimsily, often gifting you with droves of either useless equipment or replicas of stuff you have. Less would definitely be more in this scenario.
9
The Overbearing Stats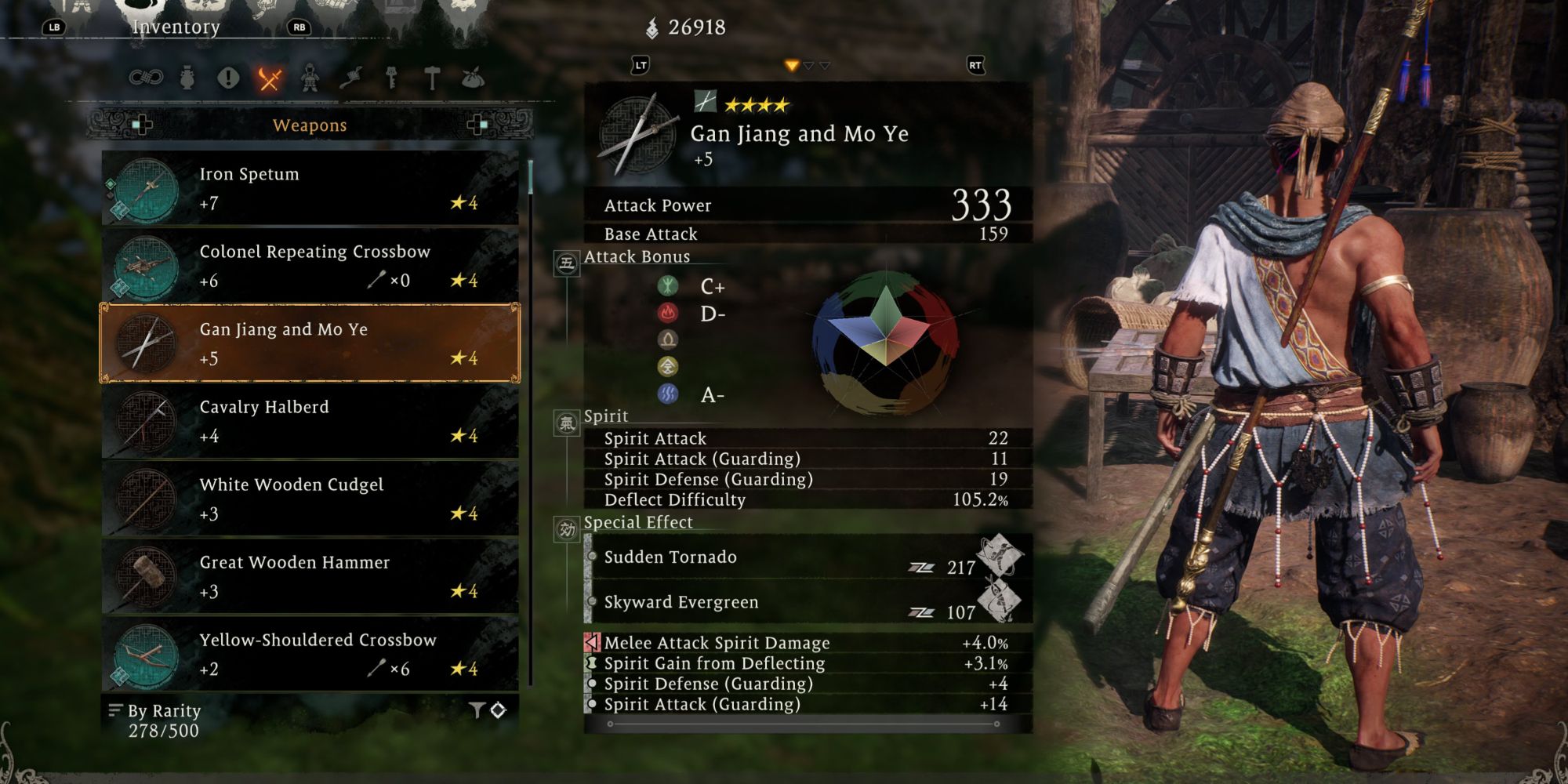 Number crunching is a distinct taste when it comes to stats in an RPG. However, when you have a system that attaches an eye-watering amount of number stats associated with weapons and gear, this can create a barrier for newer players.
Wo Long opts for an overbearing stat system. The rarer the gear, the more perks it will have attached – each with percentage notches. The sheer amount of numbers can cause confusion when trying to build a devastating character. Ditching the minuscule percentage rates would have been the way forward here to streamline the build gameplay.
8
Better Story Telling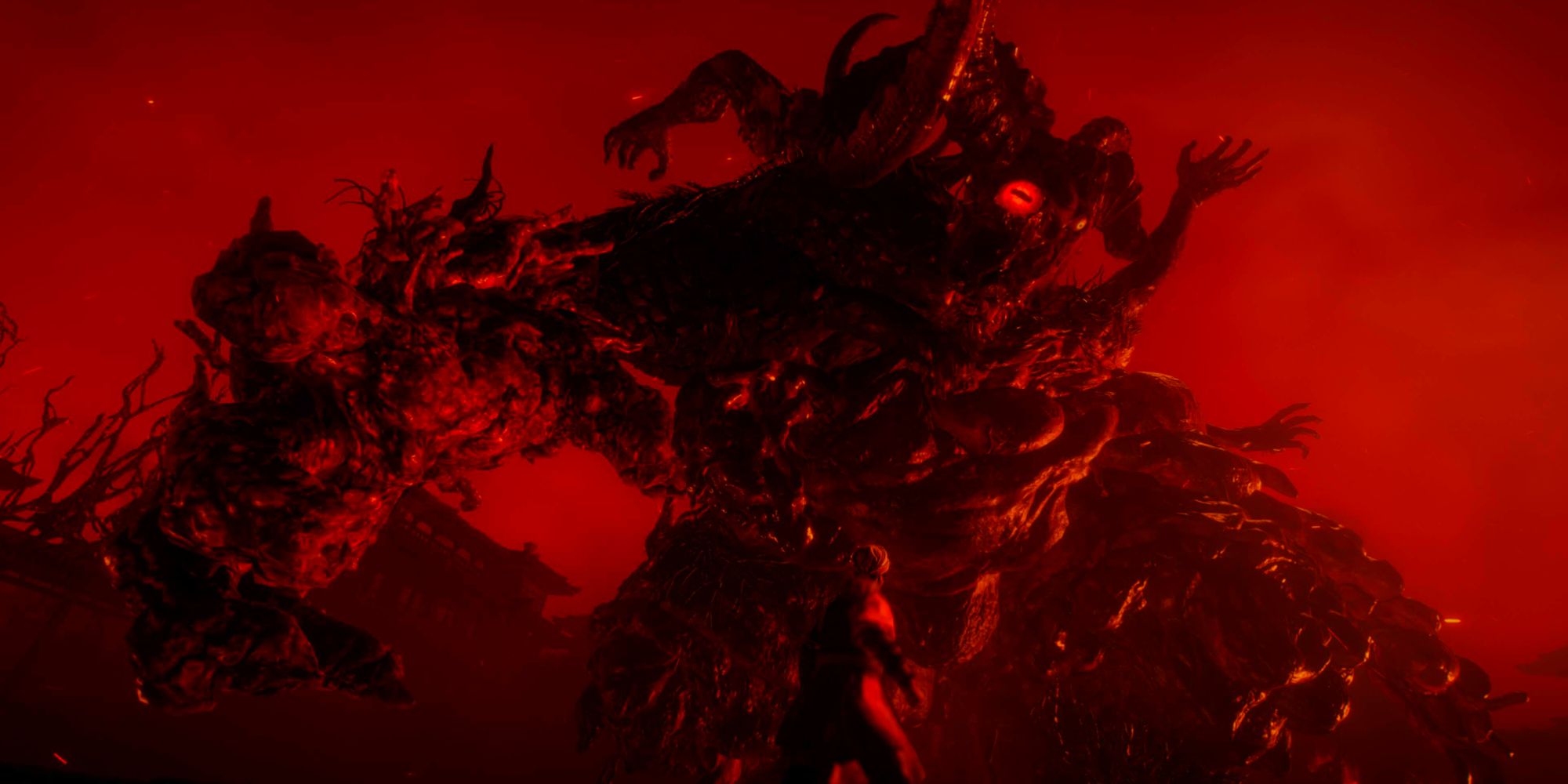 Team Ninja tapping into Koei Tecmo's expertise in the Three Kingdoms narrative grounds the game in a rich story. Unlike Dark Souls, where world-building and narrative are never fed to you, Wo Long is telling trying to tell a linear story aided by cutscenes. The way the game tells the story, however, is stumbling and challenging to grasp.
RELATED: Wo Long: Fallen Dynasty Vs. Sekiro: Shadows Die Twice – Which Game Is Better?
You might struggle to understand what exactly is being told here. The cutscenes are unhelpful in moving the story along, as each one seems to introduce things out of nowhere, or add several new things all at once. Team Ninja should have narrowed in on clean storytelling elements, instead of constantly throwing new plot points and lore at you for no reason.
7
An Articulated Protagonist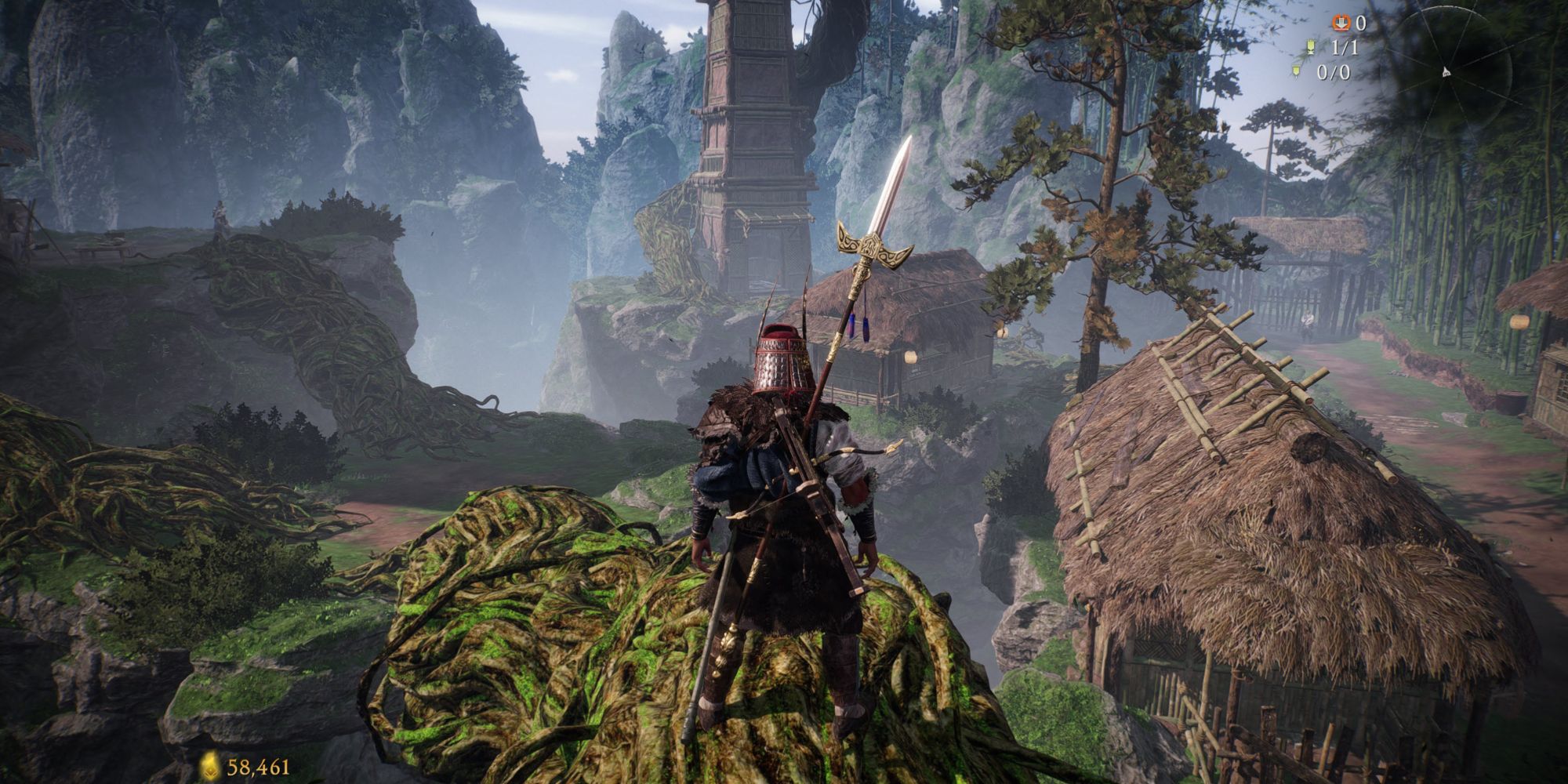 Silent protagonists have seen a drop in major RPGs. Games like Atomic Heart and Fallout 4 attempt to root your character in the story more by giving them a voice. Wo Long's protagonist, whilst being whoever you want them to be, loses gravitas by being wholly inarticulate within a conceptually epic tale.
The tale is woven within the seams of high fantasy, and the protagonist holds his own during cutscenes. You see them battling with ease and aiding great historical figures, but remaining silent and reserved. This static approach to character often leaves confusion in the protagonist's motives. A more performative protagonist may have dispelled narrative confusion.
6
Characters Given Distinctive Character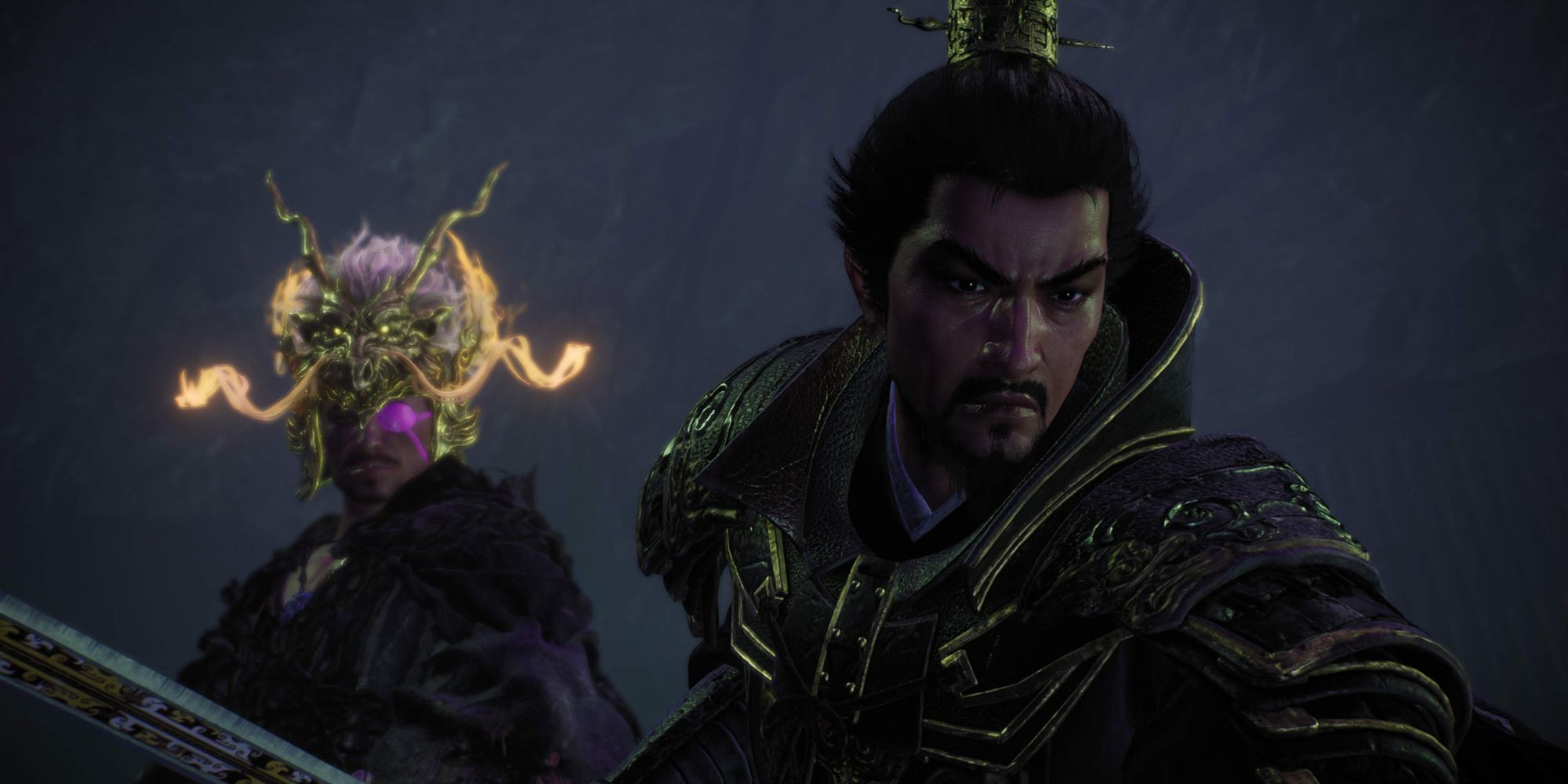 Wo Long features a vast array of characters. Most of them will fight by your side, and you can improve their honor the more you fight with them. Aside from each character model having a distinct look, most of the characters in the game behave the same.
This is particularly harmful to the story. Character development could be improved to form better identities and more emotive characters, which could aid the investment you have in them and their role in the story.
5
More Enemy Variations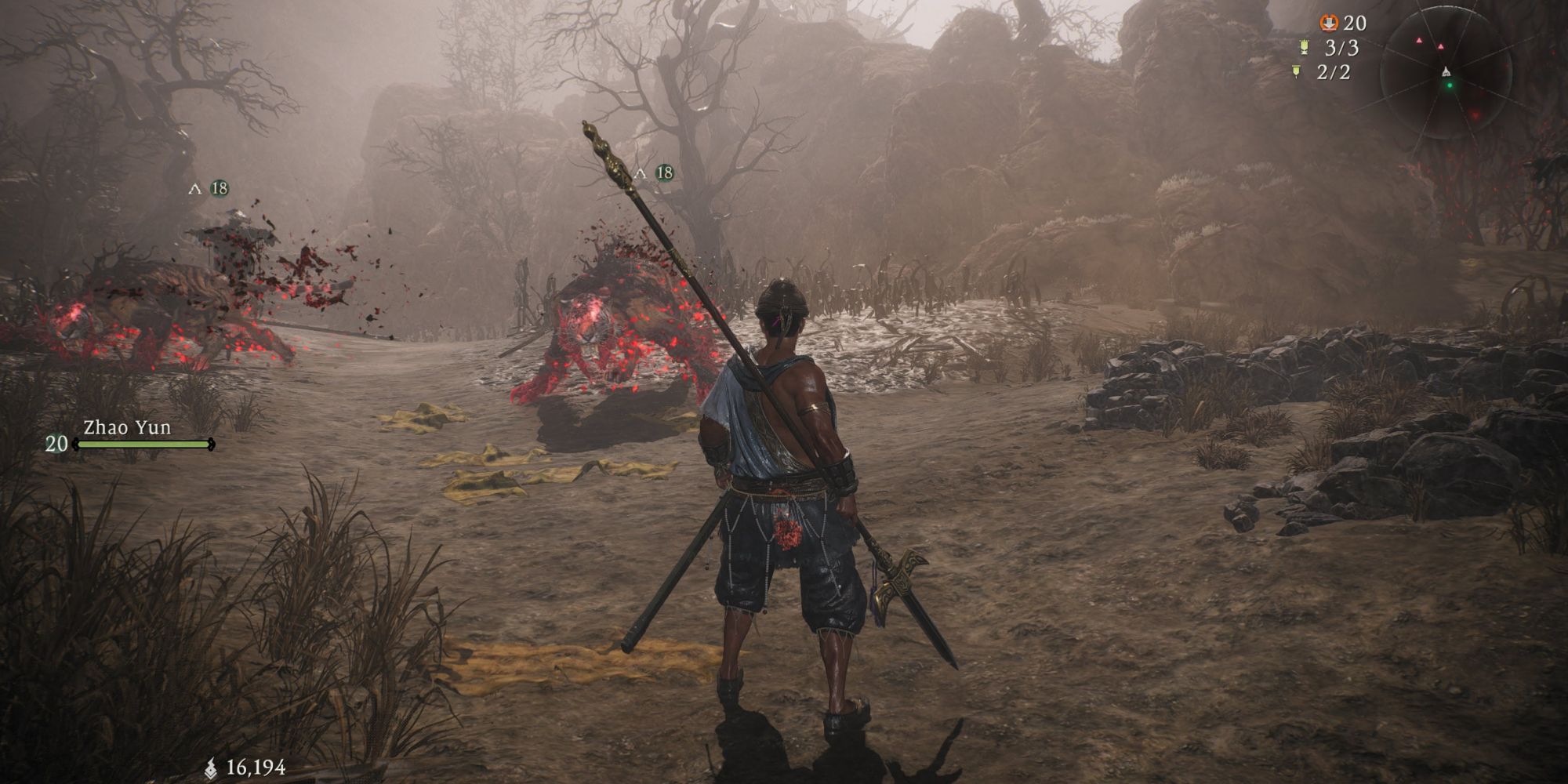 When you think about Soulslikes, there's no shadow of a doubt that you ponder about the enemies you'll be facing. Wo Long combines demonic ferocity with the Yellow Turban Rebellion, creating memorable baddie designs. However, going from battlefield to battlefield, enemy variation appears surprisingly sparse and leaves room for more variety.
Zombies, big zombies, animal zombies and the odd warlock are among the most common enemies you'll tackle. Getting about halfway through the adventure, the enemy variation is recycled to a glaring degree. Thank goodness the bosses themselves adhere to memorable, morbid designs – a factor Soulslikes are famous for.
4
Have Your Companion Heal You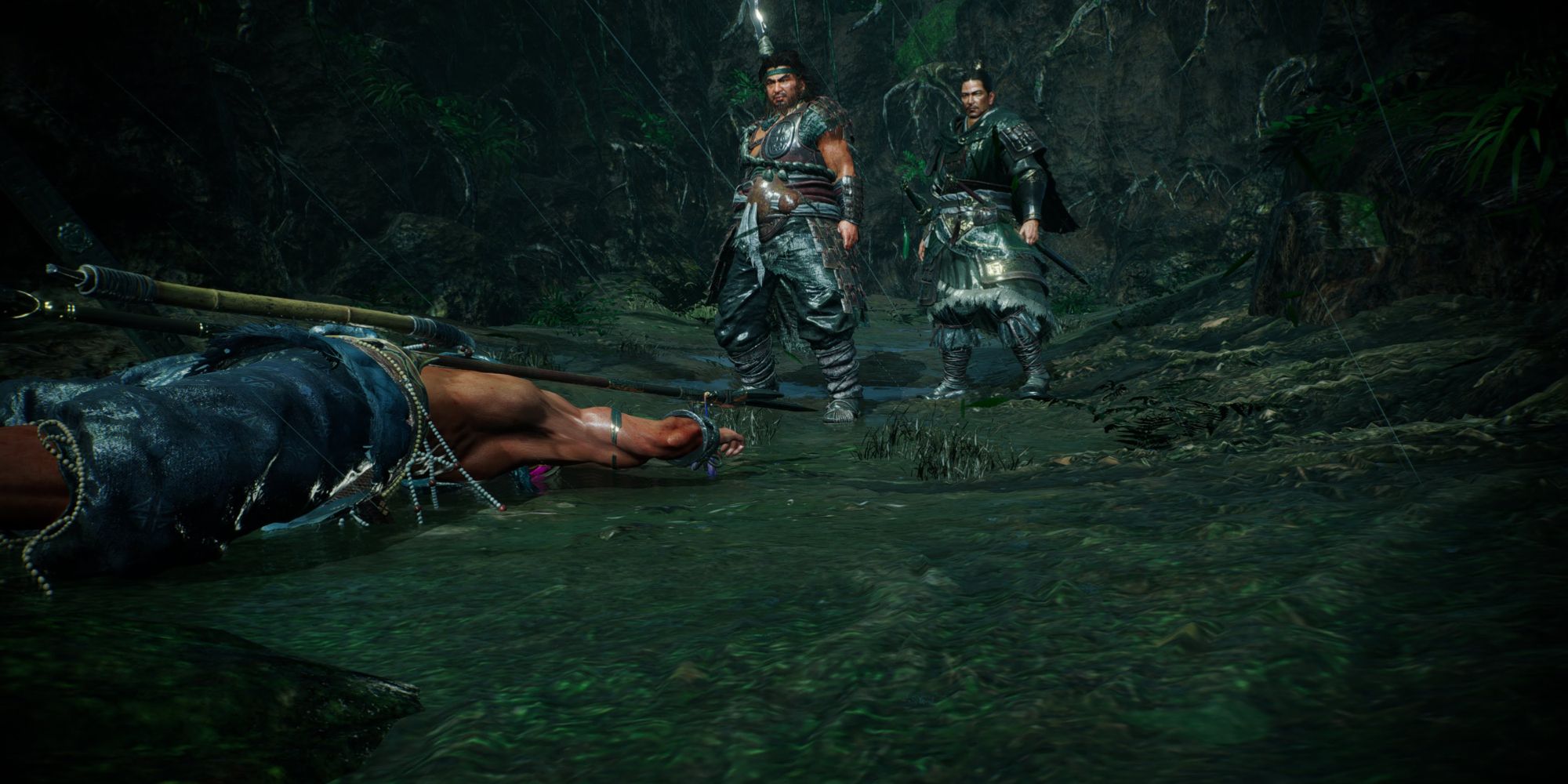 Companions assist you on virtually every stage of your journey. Known as Reinforcements, you can always conjure warriors you've met to fight by your side. They are useful, but not invincible, and a downed companion will have to be revived via a healing animation. It's a shame this life-saving favor cannot be reciprocated.
RELATED: Things That Make No Sense in Wo Long: Fallen Dynasty
Once your health has run its course, that's a crushing defeat. You're dead. No option for your companion to give you a second chance. Whilst this mechanic could dent the satisfyingly harsh but fair difficulty design, it's strange this favor is omitted when you need it most.
3
Less Repetitive Side Objectives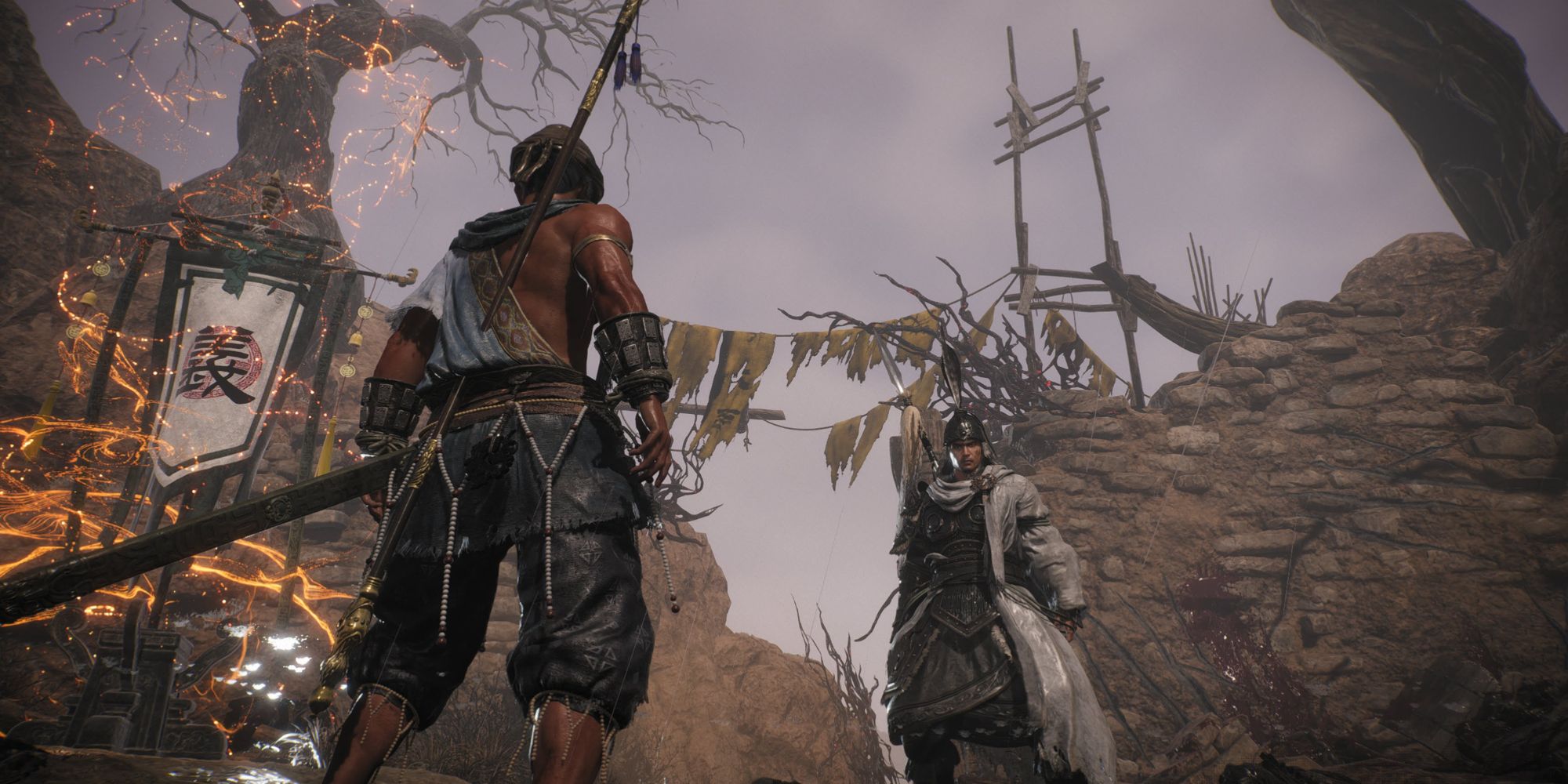 Alongside progressing the game, Wo Long features optional side quests which are usually discovered in the Hidden Village. These quests lack depth and resort to all feeling like fetch quests that have very little incentive to complete.
When it comes to Soulslikes, it's hard not to always want more. Unfortunately, you won't find it in the side quests. If these missions had a bit more air of mystery around them, it might have helped with engagement. The sub-battlefields offer more bite when it comes to additional gameplay, but only barely.
2
Adding Audio Cues For More Gestures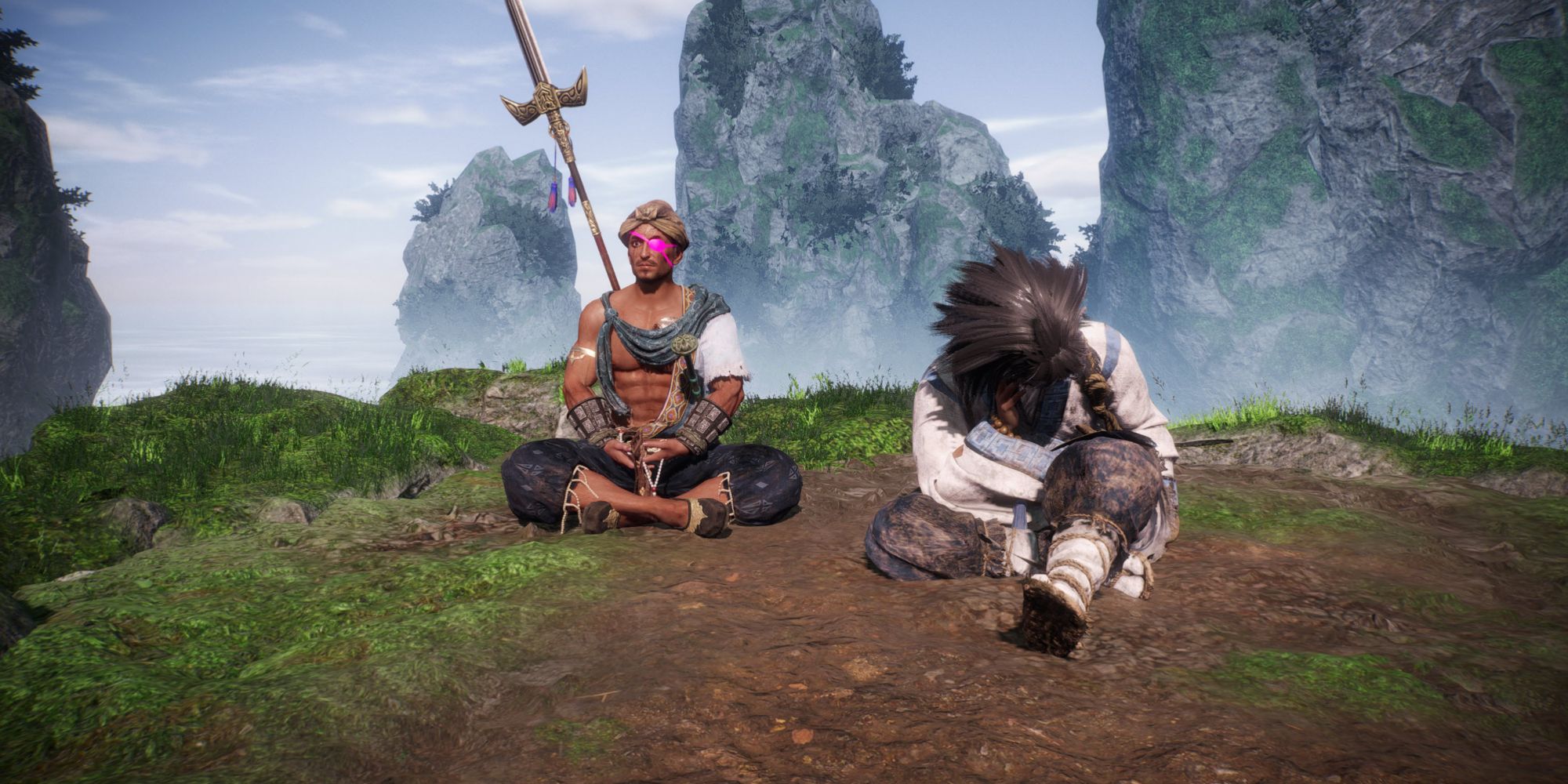 Completing a line on the Soulslike bingo card are Wo Long's gestures. Actions that can be performed by the protagonist range from dancing to playing dead. They work well and are a nifty distraction, however, some of them lack a suitable audio cue.
When you use the laughing gesture, your protagonist silently mimes the actions where a belly-laugh sound would be appropriate. It becomes glaring when so many of the gestures feature sound effects, like the stamping one.
1
The Status Effects Are Negligible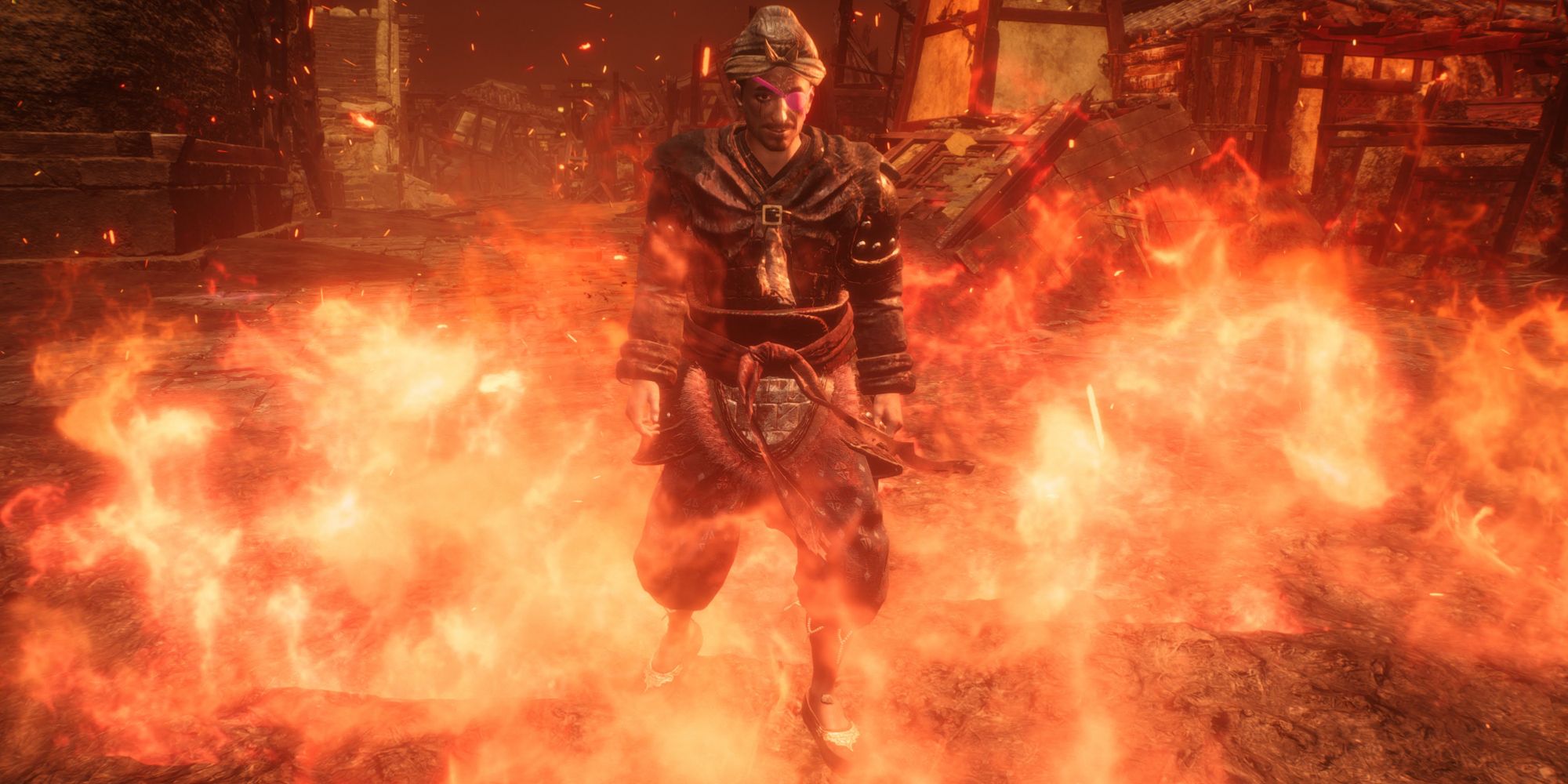 Wo Long borrows the best features from the Souslike genre. One of those is status effects, which can have a hold on you or be put on your weapon. Unfortunately, both ways are rather negligible in effect and could have been buffed.
Working better for weaponry, statuses like poison or stone, that are supposed to halt you, come off as mild inconveniences. You'll barely even recognize a status effect has been applied to you due to the animation being vague. It makes navigating areas with said poison a bit too easy.
NEXT: Games To Play If You Like Wo Long: Fallen Dynasty